Look Up! The French Village in Mt. Airy
"Look Up" is a PlanPhilly feature that encourages appreciation of our architectural and historical environment. Each week, the photo essay will focus on a different Philadelphia area neighborhood and its distinctive building styles and details, all of which make up the physical fabric of the city and region.
In the 1920s, many American designers were borrowing from the French Art Deco style, with its sophisticated, modernist lines and geometric shapes. But developer George S. Woodward, who borrowed frequently from traditional English architecture, used the structures of rural Normandy as his inspiration when he commissioned Robert R. McGoodwin, Edmund Gilchrist and Willings, Sims & Talbutt to create the French Village in West Mt. Airy between 1924 and 1929.
The French Village, whose homes are found on Elbow Lane, Gate Lane and Allens Lane, was built in easy walking distance from the Mt. Airy train station, as the area became a railroad suburb for the affluent businessmen and professionals of Philadelphia. The homes were built in the Wissahickon Style, incorporating the local mica schist, generous green landscape and flowing streams.
Gatehouses and archways stand at entrances to the village. The buildings have their own identities, but most share certain characteristics, including octagonal and circular stairtowers, hipped roofs with overhanging eaves, and high stone walls around the perimeter of the French Village.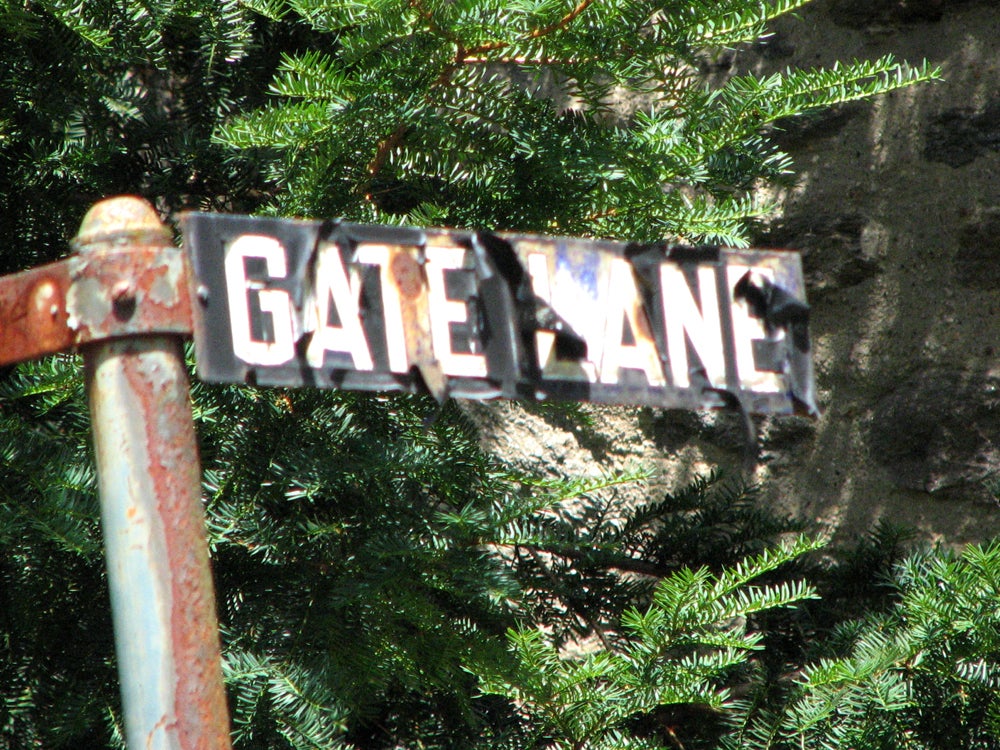 The handful of homes on the very private Gate Lane were designed by architects Edmund Gilchrist, a Germantown native, and Robert R. McGoodwin, who worked on the Furness Library, Houston Hall and the University of Pennsylvania Hospital on the Penn campus.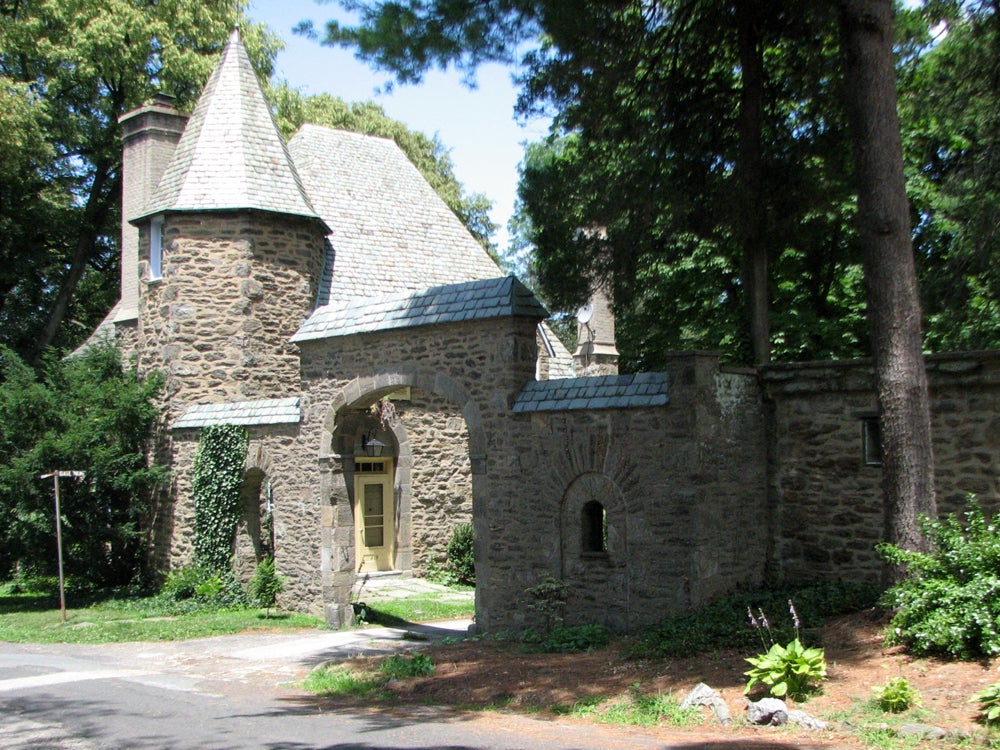 The arched entrance to the homes on Gate Lane.

Plots of green surround the houses on Gate Lane.
The streetside entrance to a Gate Lane home.
Peeked, octagonal towers distinguish some of the homes in the French Village.
An arched window on a Gate Lane home.
A stepped roof is incorporated into the design of a Gate Lane house.

Archways reach over the sidewalk on Elbow Lane in the French Village.
Side view of a characteristic French Village home.
WHYY is your source for fact-based, in-depth journalism and information. As a nonprofit organization, we rely on financial support from readers like you. Please give today.