Local leaders in State College urge congressman to support DREAM Act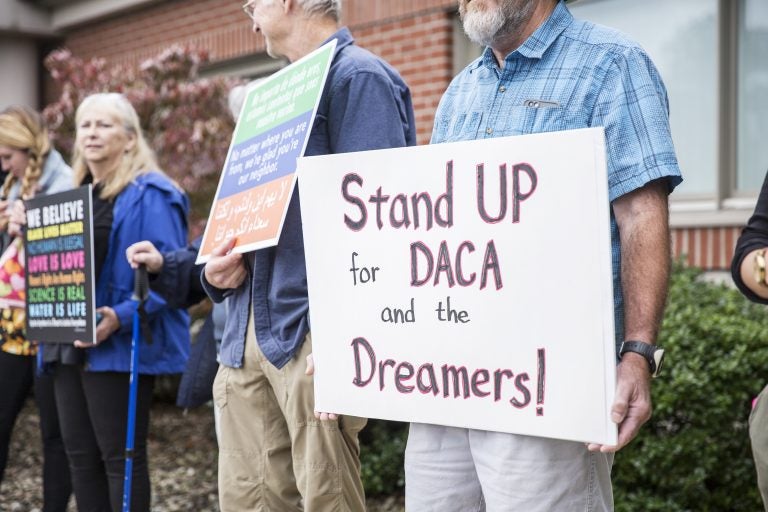 State College Mayor Elizabeth Goreham, Penn State law professor Shoba Sivaprasad Wadhia and Ben Wideman, campus pastor, urged support on Wednesday for a legislative fix to help those who came into the United States illegally as minors.
In a conference call open to the media, the group called on Congressman Glenn Thompson (R-PA 5th) to promote a long-term solution for the so-called Dreamers.
In September, President Trump ordered an end to the Obama-era initiative, DACA, or Deferred Action for Childhood Arrivals. DACA protects roughly 800,000 young adults brought to the country illegally as children from deportation and gives them the right to work legally.
Obama had created the program through executive order. Trump has called on congress to enshrine a policy in legislation.
Mayor Goreham hopes Thompson will help secure a DREAM act by the end of the year.
"We've done everything we can to make sure that people from other cultures, other countries who may or may not have legal status feel welcome in our community," Goreham said.
Although not a sanctuary city, State College adopted a resolution earlier this year saying immigration enforcement is a federal responsibility and that the borough will not inquire about constituents' immigration status.
Other Pennsylvania cities, like Lancaster, took similar actions, while both Philadelphia and Pittsburgh have declared sanctuary city status.
According to United States Citizenship and Immigration Services, there are about 4,900 DACA recipients in Pennsylvania.
Thompson was not invited to participate in Wednesday's call. In a statement, he wrote:
"Children who were brought here through no fault of their own, and have only known America as their home, should not be burdened with the uncertainty of their future status. Those who came out of the shadows and in good-faith have registered for the DACA program deserve a legal and viable path toward earning citizenship.
"In advocating for the Dreamers, I have joined with the bipartisan Career and Technical Education Caucus to push for the inclusion of skills-based training to be considered similar to military experience or college attendance in satisfying a potential pathway to citizenship. DACA participants have been excellent self-advocates, and I encourage those participants in the 5th District to contact me, so we can make sure that as policy is further developed each individual's particular circumstances are being taken into account."