Let's do something about guns before we have to offer more 'thoughts and prayers'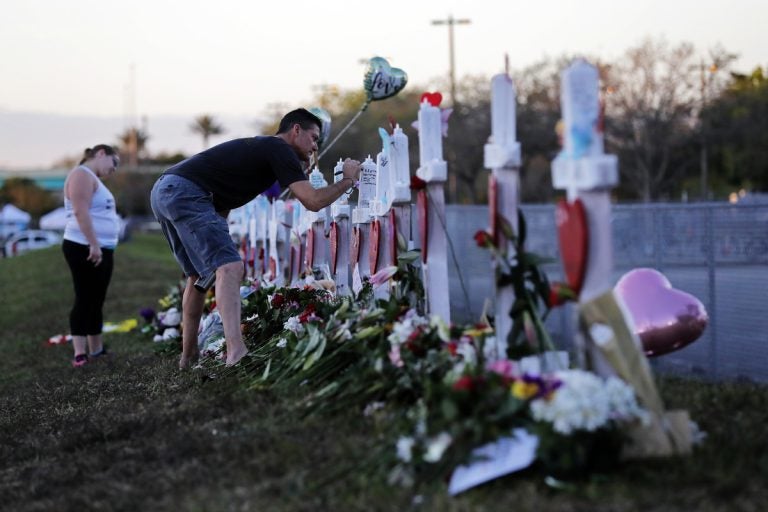 I'm not a "thought and prayers" guy.
When I was young I lost my mother. It was the hardest thing in my life to go through. I was only 20 years old, and it completely changed who and what I was.
I remember people telling me that she was in their thoughts, that they were praying for both her and me, and they wanted to know if there was anything they could do. To be honest, looking back, I just remember going numb. Everything hurt. Every time anything needed my attention I would leap to it, but otherwise I just looked for things to do to busy my mind. The people who kept her in my heart mattered to me, but all I really wanted was to have my mom back. Anyone would.
In the years since I've always tried to help people when they needed it. When people around me lose someone, I always offer my condolences, and I also make an effort to do something to help them, too. Sometimes I'm not sure what it is, but it can be as simple as hanging out with them and letting them know that they're still here and people care about them. One time I held a fundraiser for someone who's mother was greatly ill. I just prefer doing something constructive when these things happen.
In the day following the shootings in Parkland, Florida, I floated between anger and sadness as I witnessed people I've never met in my life, and may never meet, go through the hardest thing they may ever experience. Seventeen people dead. Fourteen people injured. Thousands of lives changed forever. Heroes like Colton Habb, only 17, who protected his classmates by setting up a Kevlar blanket. Heroes like coach Aaron Feis who gave his life to protect the countless others. Seventeen families that will never have their loved ones back.
I want to do something to help them, and I know everyone in the nation does, too. But no one seems willing to do anything. We all want things like gun reform, but do we really lack the will to just do it? We could expand background checks to all private sales, make a federal law to ensure all lost and stolen guns must be reported, expand waiting periods for gun purchases, and we could lift the ban on the CDC to do a study into the epidemic of gun violence. We keep talking about mental health reform, and maybe the CDC could help us learn what that link is and we can help stop mass shootings.
We may not be able to stop all of these mass shootings, but on Feb. 14 alone we had at least 90 individual shootings across this nation. Ninety lives lost to gun violence, be it murder or suicide, never made the national news. But gun violence destroyed all those lives and the lives connected to them all the same.
I'm not a "thoughts and prayers" guy, and I know that we will all have and hold these people in our hearts as we weep for them and their families. More importantly, I also know that we want to make sure we never have to mourn like this again. This time, for all those we've lost and all those we can possibly save, let's do something before we must once again offer our condolences.
—
Larry West is the Republican committeeman for Philadelphia's 22nd Ward, 26th Division.
WHYY is your source for fact-based, in-depth journalism and information. As a nonprofit organization, we rely on financial support from readers like you. Please give today.