Lessons from Superstorm Sandy inspire N.J. playbook for disaster recovery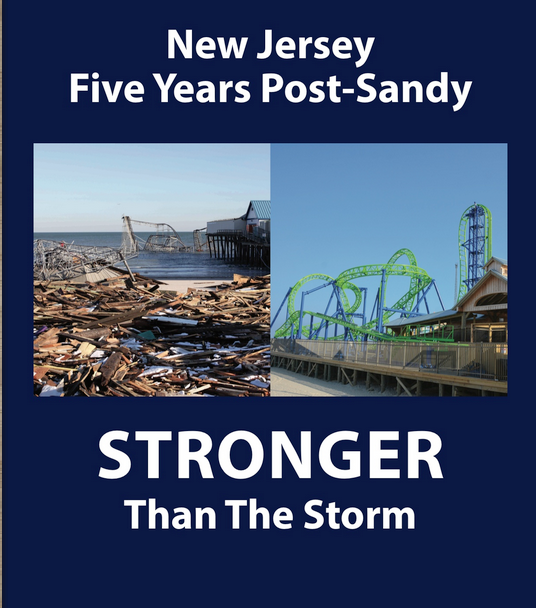 New Jersey Gov. Chris Christie's administration learned a lot during Superstorm Sandy and the five years of rebuilding. The recollections of his senior staff and cabinet members are now part of a recovery playbook, "Stronger Than The Storm," for the state.
The book will bring back some tough memories for victims and first responders, Christie said, but it also highlights what's been accomplished.
"The pictures in there are extraordinary, and you forget — even those of us who were in the middle of it forget — just how severe this was and how extraordinary the task was before us," he said. "But folks did it, and this book chronicles that."
Trauma centers that didn't have backup power available during Sandy do now, Christie noted.
"We don't want to see what we've seen happen in other states — and we didn't see happen here and we won't in the future — of people who are dying because they can't have power to give them the treatment they need for whatever they're suffering from at that time," he said.
Improvements in the power grid should also prevent water-treatment and wastewater-treatment plants from being out of operation if there are other severe storms, he said.
This month marks five years since Sandy damaged or destroyed 365,000 homes in New Jersey. The recovery from Sandy is about 85 percent complete, Christie said, acknowledging that about a thousand families are still not back home.
WHYY is your source for fact-based, in-depth journalism and information. As a nonprofit organization, we rely on financial support from readers like you. Please give today.