Kyrie Irving and the politics of cynicism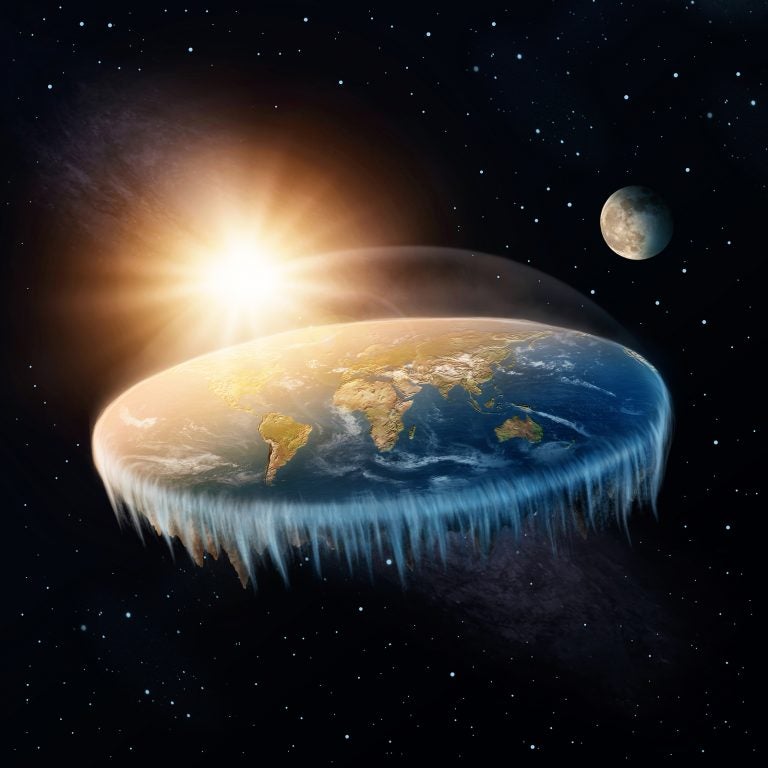 Kyrie Irving thinks we should talk about whether the Earth is round. In an recent interview, the five-time all-pro basketball player and fledgling screen actor reiterated his skepticism about the shape of our planet.
Today, the longest day of the year, as the Earth's Northern Hemisphere spins into summer, seems an auspicious time to delve further into the celestial views of the New Jersey native who stars in the new movie "Uncle Drew."
He didn't exactly deny that the Earth was round. He instead called for wider debate about it, especially in our schools.
So does the Boston Celtics player think we should debate whether human activity is warming the Earth, too?
That's been the strategy of conservative organizations such as the Heartland Institute, which has sent a booklet to hundreds of thousands of teachers alleging that human-made climate change should be deliberated in our classrooms. Like Irving, the booklet doesn't deny scientific facts so much as it urges people to question them.
The effort seems to be paying off: According to a 2016 survey, a third of American teachers are open to the idea that climate change might be naturally occurring instead of something caused by humans.
But some claims should not be subject to debate, because they have been established as true. And when we pretend otherwise, we undermine the idea of truth itself. That's not wisdom; it's cynicism.
Alas, Irving doesn't seem to know the difference. Since his podcast conversation last year with his former teammate Richard Jefferson, when Irving raised his first public doubts about the shape of the Earth, he has depicted himself as a simple truth-seeker. He was at it again this month, insisting that long-settled questions should be asked again.
"Can you openly admit that the Earth is constitutionally round? Like, you know that for sure?" Irving said. "I don't know. I really don't."
Told that students had been inspired by his remarks to question their teachers about the shape of the Earth, Irving laughed in approval. That's precisely what kids should be doing, he said: reading, thinking, and debating.
"I want to open up the conversation, like, 'Hey man, do your own research for what you want to believe in,'" Irving explained.
At first glance, Irving's position seems quintessentially democratic: In a country devoted to individual liberty, everyone gets to make up their own mind. So you say vaccines cause autism; I don't. You say human beings were created in a single, divine stroke; I say they evolved from other mammals. You say the Earth is flat, but I say it's round.
Yet democracy also requires us to conduct reasoned, informed discussions across our differences. And we can't do that without some kind of shared standard for what counts as true.
That's where science comes in. It's not just a set of stories passed down through the generations. It's a system for defining and expanding what we know, by testing it against what we find in the world.
Kyrie Irving and other doubters often invoke scientific rhetoric, urging us to explore new theories and evidence. But their skepticism actually undermines science, by painting it as a conspiracy against truth rather than an avenue for discovering it.
Indeed, the only way you can explain away an overwhelming scientific consensus is by imagining science itself as some kind of evil plot. Who cares if 97 percent of climatologists on Earth claim that human activity is warming it?
They obviously colluded with each other to say that, or so the deniers allege.
And yes, the scientific community has dismissed any link between vaccines and autism. But vaccine science is also a scam, we're told, cooked up by dastardly drug companies. They don't want us to know the real truth, so they fund research to hide it.
Ironically, Irving took pains in his interview to distance himself from conspiracy theories. But there's so much evidence for the shape of the earth that you can't question it without indulging in conspiracy. Pictures of our planet taken from space? They could have been faked, of course. Just like the moon landings …
And lest we forget, we have elected a president who freely traffics in conspiracy theories and pseudo-science. During his campaign, Donald Trump repeatedly suggested that vaccines are connected to autism. As president. he has appointed science doubters such as EPA chief Scott Pruitt, who has insisted that we should "continue to debate" whether human beings are the prime cause of global warming.
Irving couldn't have put it better himself. And his comments about the shape of the Earth put him firmly in league with Trump, Pruitt and others, mocking science by raising false doubts about it.
Out in the blogosphere, some critics have suggested that Irving's remarks were just a gambit to promote his new movie. Who knows? Whatever his motives, Kyrie Irving has reinforced the toxic cynicism that pervades so much of our public culture in the Age of Trump. Shame on him.
_____
Jonathan Zimmerman teaches education and history at the University of Pennsylvania. He is the author (with Emily Robertson) of "The Case for Contention: Teaching Controversial Issues in American Schools" (University of Chicago Press).
WHYY is your source for fact-based, in-depth journalism and information. As a nonprofit organization, we rely on financial support from readers like you. Please give today.