Kids go ham for 'Hamilton' at Music Theatre Philly camp
A 'Hamilton' musical theater summer camp puts kids in the room where it happens.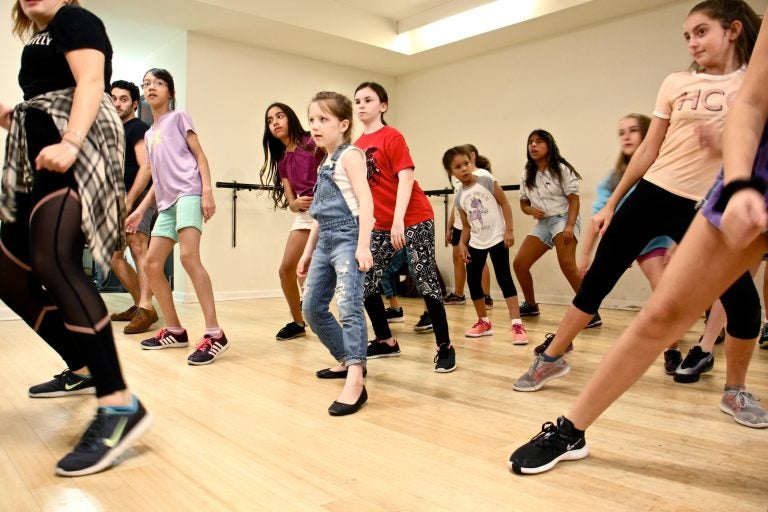 Elijah Teel loves "Hamilton." He has seen it on Broadway, and the soundtrack is on at home all the time.
"My family always dances around to it when we're cooking or cleaning," said Elijah, 10. "It's so good!"
The Hamilton Camp at Music Theatre Philly is a bit more involved than jumping around the kitchen at home. This summer, the year-round training ground for professionals and amateurs on 12th Street in Philadelphia offered a weeklong summer camp so kids could learn a handful of routines from the hit musical.
Over five days, about six hours a day, the kids learn seven numbers. First, they tackle the music and lyrics of a song, for example "The Schuyler Sisters" – both the rapping and the singing parts.
Then, they learn the choreography. And then, they have to put the two together.
"That's the hard part about musical theater, you have to do three things at the same time," said Elijah. "Dance, sing, and act, all at the same time."
A mixture of kids with theater aspirations and others with some self-confidence issues take part in the summer camp.
"We strive to build confidence on and off stage," said Dann Dunn, Music Theatre Philly artistic director. "The kids that we meet on Monday are completely different from the kids we see on Friday. They have grown and blossomed. It's really an amazing journey to watch."
Music Theatre Philly offers camps focused on a few different plays, including "The Sound of Music," "The Lion King," and "Matilda." "Hamilton" was so popular, it sold out twice.
The music is straight from songbook; Dunn legally had to get permission to teach it. The choreography was wholly invented by the staff of Music Theatre Philly, "inspired by" the original and tailored to kids. It's heavy with hip-hop moves they may have already seen in videos.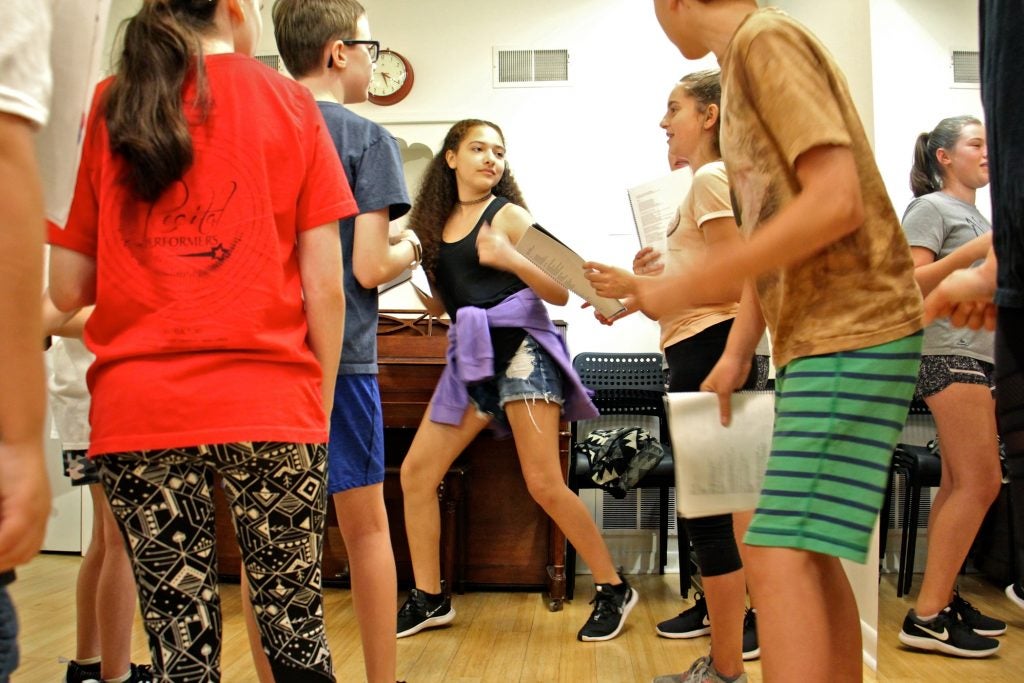 Leila Rodriquez is thrilled to be here. Wherever there is a stage, the 13-year-old said, she wants to be on it. But her school doesn't have a theater program.
After camp ends, Leila won't have an outlet anymore.
"I just sing, alone, sadly," she said only half joking. She said her godmother, a minister, sometimes lets her solo in church.
Next summer, the traveling Broadway production of "Hamilton" will roll through Philadelphia. Music Theatre Philly has not yet made plans for summer camps 2019, but Dunn said a reprise of "Ham Camp" seems like a natural.
WHYY is your source for fact-based, in-depth journalism and information. As a nonprofit organization, we rely on financial support from readers like you. Please give today.