June 27: PMC to pay into Housing Trust Fund | Rowhouse Workshop | Eating Olney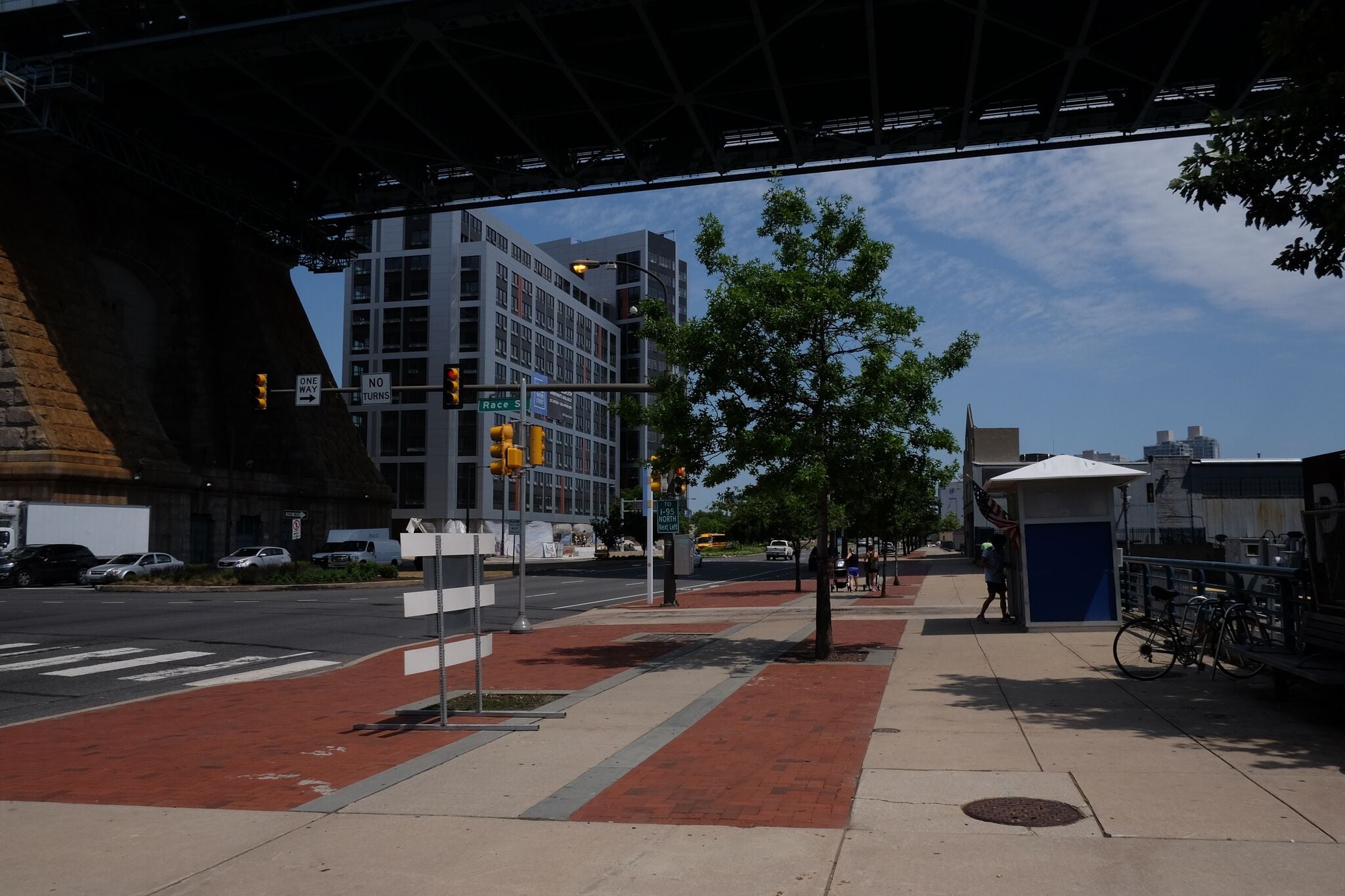 PMC Property Group has agreed to pay $3.75 million into the city's Housing Trust Fund to meet the affordable housing commitments it made in exchange for zoning incentives at its nearly complete luxury development One Water Street. Inga Saffron has an update, which notes that the Kenney administration was not happy with the way PMC was trying to work its way around providing 25 units of affordable housing, by starting the zoning process over and seeking other means to achieve its density bonuses. Spokeswoman Karen Guss explained that the administration applied pressure: "Folks in the administration called the developer and said, 'We want you to do the affordable housing. And if you're not going to do it, then we want you to pay into the fund.' "
Senator Bob Casey has gone from favoring gun rights to a believer in gun control. In a Q&A with PhillyMag, Casey said the mass shooting at Sandy Hook Elementary School in Newtown, Conn. changed his mind. These days he's for banning military-style weapons, background checks, banning gun sales to people on the 'no fly' list, and limitations on high-capacity clips and magazines. "We need the same sense of urgency and determination on this. And we don't have that yet, but I do think it is building," Casey said.
Among the recently announced Pew Center for Arts & Heritage grant winners was a proposal from Brian Phillips, founding principal of Interface Studio Architects, called Rowhouse Workshop. In Q&A with Hidden City Daily's Michael Bixler, Phillips said Rowhouse Workshop would explore clusters of Philly rowhouses in five neighborhoods to document existing conditions and the histories of each place in search of "trends, anomalies, and commonalities."
When SEPTA's Wayne Junction's power station goes down, the problem ripples through the entire northern section of the regional rail network. After power problems at the 1930s-era facility, service was interrupted and then delayed for most of Sunday afternoon on the Chestnut Hill East, Fox Chase, Lansdale/Doylestown, Manayunk/Norristown, Warminster and West Trenton lines.
Olney's North 5th Street wants you to eat your way through the diverse businesses populating the corridor. Generocity reports that self-guided food tours are just one way that the North 5th Street Revitalization Project hopes to promote the neighborhood.
Now for your morning moment of absurdist Philly Zen: Crews filled a pothole at South 5th and Gerritt streets, including the plastic pylon that had been marking the spot. The orange post is, at last report by Fox 29, still there.