June 21 – 23: Make Music Philly | Paine's Park skate day | Moonlit movies | Manayunk Arts Festival | Midsommarfest | Hidden City + Mural Arts | Preservation Alliance walking tours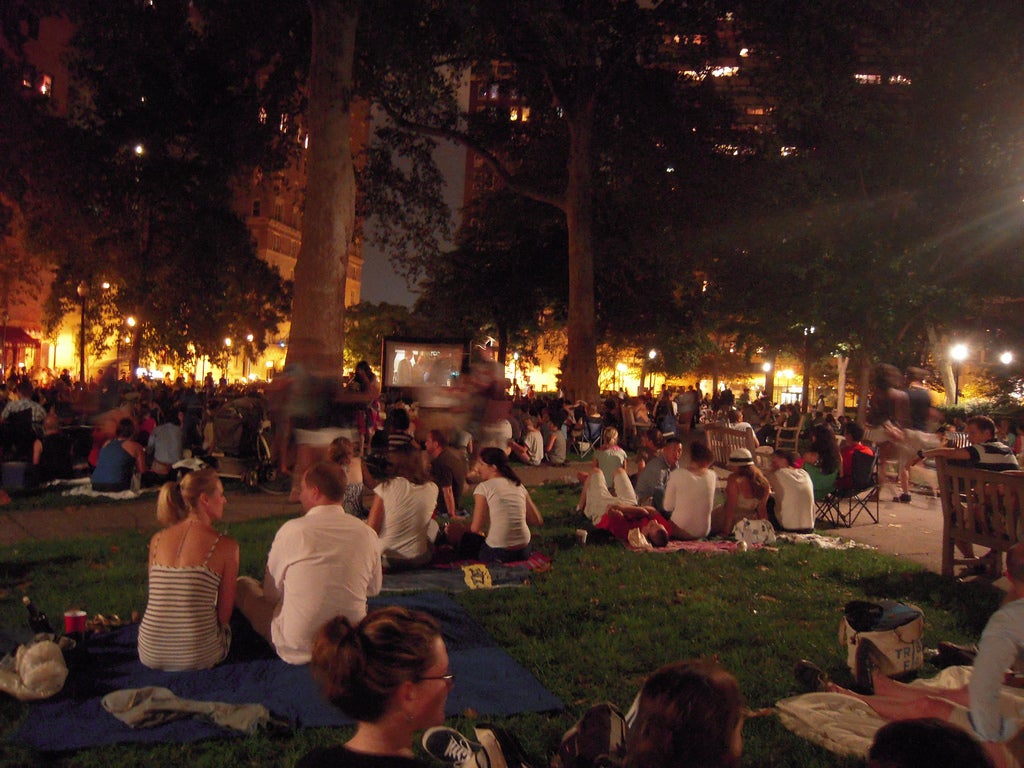 We've rounded up a few ways for you to take advantage of the bright, sun-filled weekend headed our direction.
Friday, June 21, 8am – 8pm, Locations throughout the city. Welcome the bona fide start of summer — the summer solstice, June 21 — with a day of beautiful music as Philadelphia joins in World Music Day with a free daylong, "do it yourself" festival, Make Music Philly. From 8 a.m. to 8 p.m. on Friday, June 21, Make Music Philly puts amateur and professional musicians in the spotlight for both organized and informal performances across the city. Free
Friday, June 21, 10 a.m. – 7 p.m., Paine's Park at Martin Luther King Jr. Drive and Benjamin Franklin Parkway. In recognition of the international Go Skate Day, Zumiez Couch Tour will bring a free festival of live music, pro skateboard demos, celebrity meet and grease, skateboard contest and more to the newly opened Paine's Park. The Adidas skate team and musicians Trash Talk and Riff Raff are among the lineup. The entire event is free and a great opportunity for skateboarders and non-skaters alike to check out the new park. Free
Friday, June 21st, Food trucks 6:30 p.m. – 8:30 p.m., Film 8:30 p.m., Lovett Liberty Park, 6945 Germantown Avenue. Every Friday beginning today, June 21, and running through August 16, Mt. Airy is hosting free outdoor movies for folks of all ages. Each Friday various food trucks will line up just before the film to add a little dining to the experience. The series kicks off with a screening of Oscar-winning Life of Pi. Free
Saturday, June 22nd, 11 a.m. – 7 p.m. & Sunday, June 23rd, 11 a.m. – 6 p.m., Main Street in Manayunk. The Manayunk Development Corporation will hold the 24th Annual Manayunk Arts Festival this weekend. The festival welcomes more than 300 artists for two-days of glass and ceramic items, paintings, woodwork, jewelry, handmade home decorations, art-themed Main Street eateries and businesses, food truck bites and much, much more. Pay as you go
Saturday, June 22, 4-7:30pm. American Swedish Historical Museum, FDR Park. Celebrate the longest day of the year with a traditional Swedish celebration. Think flowers in your hair, a maypole dance, crafts, and Swedish treats. Museum members $7, non-members $10, children 4-12 $4. Purchase tickets online or at the door.
Sunday, June 23rd, 1pm – 3pm, Meet at 141 N. 3rd Street, Philadelphia, United States. This tour starts off with a visit to John Grass Wood Turning. Later you'll visit Shivtei Yeshuron-Ezras Israel, a small converted storefront synagogue from 1909. Textile artist Andrew Dahlgren is working on site in his ADMK Knit Lab. He will meet visitors as he creates a knitted quilt that will cover the facade of the synagogue. The tour will include multiple murals throughout Old City and South Philly. $35 per person, includes a one-day festival pass
Enjoy!