June 16: Philly water issues 101 | Peak sprawl | Enforcing PA's safe passing law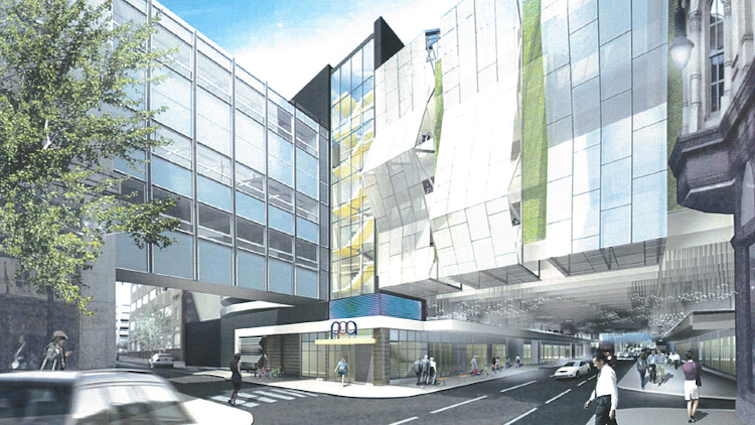 Anna Orso at Billy Penn has the definitive explainer you need on the history of Philly's water infrastructure, its modern day problems, and what the city is doing about it. Fun fact: we lose about $50 million a year to leaky pipes.
Holly Otterbein says you're not imagining things, and water main breaks really are on the rise.
The affordable workforce housing that Council President Darrell Clarke has planned for Point Breeze, Francisville, and Mantua will have "prices ranging from about $180,00 to $230,000."
The Boyd theater site is getting a smaller-footprint Target Express and Pearl Properties is withdrawing the tower plan as they negotiate with Center City Residents Association.
In 2012, Pennsylvania enacted a safe passing law that bars motorists from passing cyclists without a four-foot berth of clearance. The city doesn't enforce that law, in part because it's hard to measure passing distance precisely, but this new $1,400 ultrasonic device is making measurement really easy in Chattanooga.
The Gallery's three-block central corridor is going to close during construction.
Watch Keystone Crossroads' short documentary on PA municipalities in distress.
Car-oriented planning is stranding seniors in place after they stop driving. About 80% of seniors live outside of urban areas, which is one reason why AARP has been very active on walkability and livability issues.
A new study says sprawl has actually been declining since 1994.
Construction is proceeding on the makeover for that ugly parking garage at 8th and Arch Street.