July 2: PA transportation funding fail | Methadone clinic appeals | Germantown Town Hall's future | Former GlaxoSmithKline HQ sold | Snob city?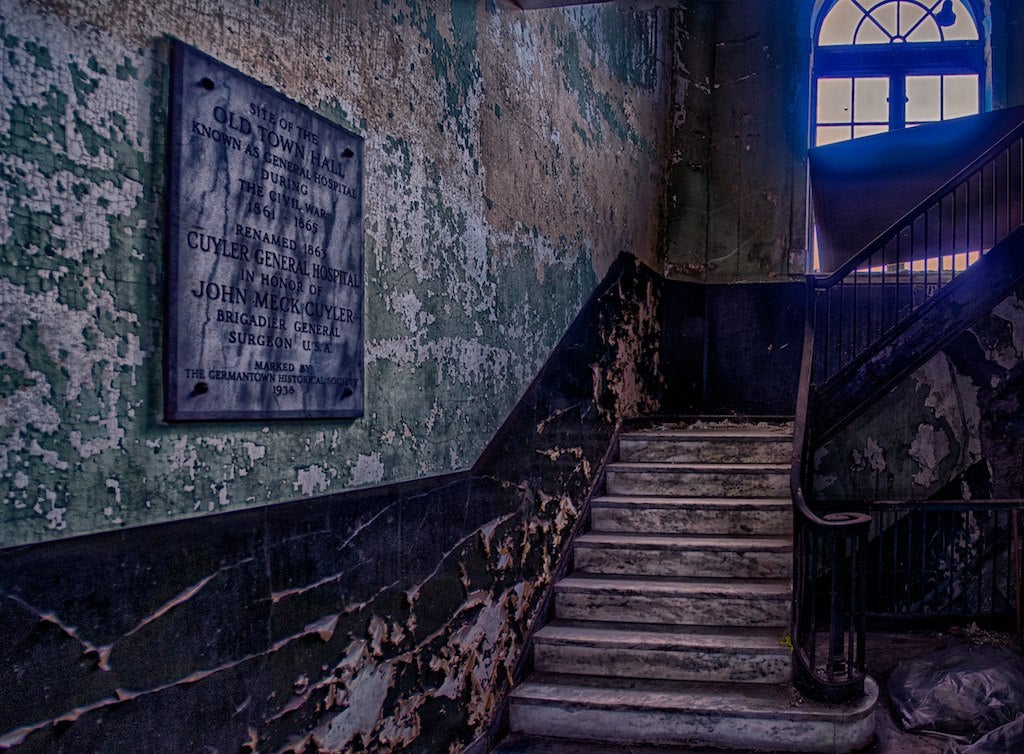 Good morning, Streeters. Here's what's making news on this Tuesday morning, the official halfway point of 2013:
The Pennsylvania legislature's failure to pass a transportation-funding bill will result in the loss of 12,000 jobs, as well as causing greater strain on transit systems and aging auto infrastructure, the Inquirer reports. Because lawmakers couldn't agree on how (and how much) to fund the state's transportation needs, the matter will be taken up again this fall. "If it's not done this fall, it will be years," Pennsylvania Transportation Secretary Barry Schoch said. "And that's just mind-boggling."
A group of 30 Northeast Philadelphia civic organizations, neighbors, elected officials and businesses are appealing zoning approval of a 60,000 square foot methadone clinic planned for 7520 State Road in Holmesburg, NEast Philly reports. Among the residents' concerns about the planned NorthEast Treatment Center: traffic congestion and treatment methods. The appeal was filed in mid-May. There is also an appeal pending of The Healing Way, a methadone clinic planned for the 7900 block of Frankford Avenue.
Will Germantown Town Hall become a civic space for Germantown over the long term? The building was open for six weeks during the Hidden City Festival, and NewsWorks reports that some residents are interested in seeing it continue as a space for the community, and before it closed up on Sunday, discussed funding, operational, and repair needs as well as aspirational uses for the property.
An affiliate of the Philadelphia Performing Arts Charter School has finalized its purchase of GlaxoSmithKline building at 16th and Vine for $29million, the Business Journal reports. The school plans to spend $10million to $12million on renovations and upgrades.
Travel + Leisure ranked Philly as the 14th "snobbiest" city in America for its "historic pomp" and being "sports-crazed". That's snobby?
The Buzz is Eyes on the Street's morning news digest. Have a tip? Send it along. | Follow us on Twitter @EOTSPhilly | Like us on Facebook | Share your Philly photos in our Flickr Group