July 16: Creek swimming risks | Nutter administration flip-flops on collapse hearings | alleged cover-up of coke bust involving Council President Clarke's daughter | Feds investigating Councilwoman Brown | FBI divers in Schuylkill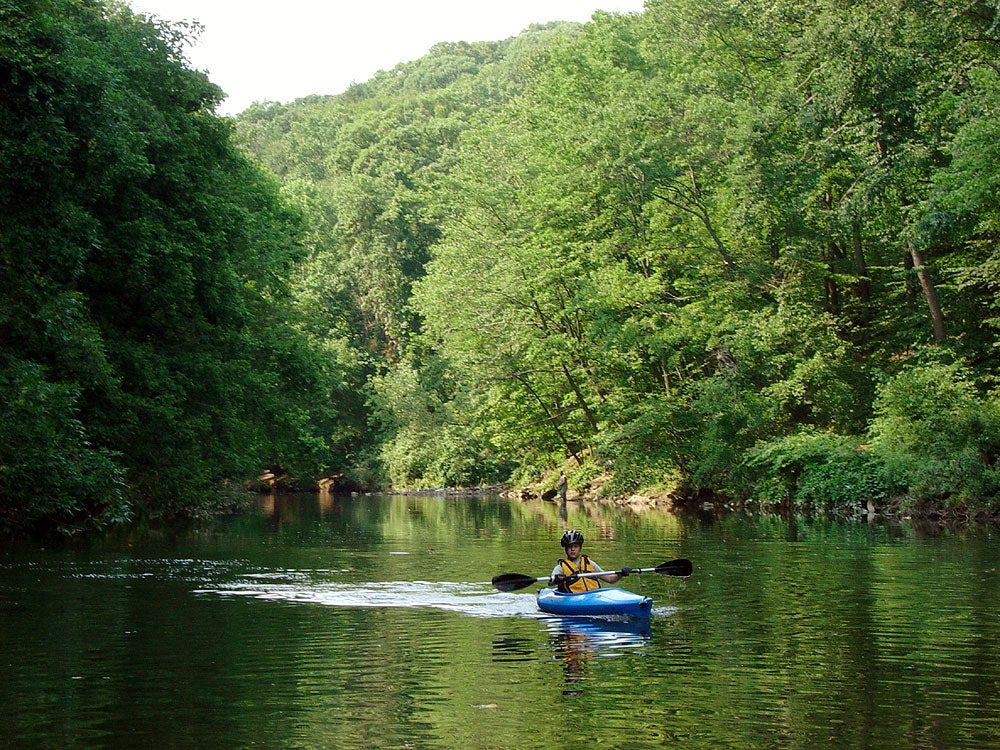 Good morning, Streeters. Today promises to be another scorcher, so take it easy out there.
It might be unbearably hot and humid today, but think twice before you go jumping into the Wissahickon's Devil's Pool or the Pennypack. The Daily News reminds us of the dangers of cooling off in the city's creeks (where it's illegal to swim), which can change depth and speed on any given day due to rainfall. If that doesn't persuade you, perhaps this will: During summer most of the water in our creeks is treated wastewater (or untreated wastewater after a heavy rain).
The Nutter administration is conflicted about continuing to testify at collapse-related City Council hearings, the Inquirer reports. The administration said last week that it would no longer provide testimony and yesterday reversed course. Everett A. Gillison, Mayor Nutter's chief of staff, and L&I commissioner Carlton Williams have testified already.
Did someone cover-up Council President Darrell Clarke's daughter Nicole Bright's arrest in conjunction with a coke bust involving her fiancé? City Paper reports that's what an anonymous website is alleging. "A source within Southwest Detectives confirmed that the Nicole Bright listed in the April arrest record was indeed Clarke's daughter, and that the District Attorney's office declined to charge Bright after it was determined that she was related to the Council President." [UPDATED 7/16/13 1:18pm — City Paper has removed this story from their website.]
U.S. Attorney Zane David Memeger has been investigating Councilwoman Blondell Reynolds Brown, The Philly Post reports. Earlier this year Brown admitted to taking campaign funds to pay off a personal loan and was fined by the Board of Ethics. John McDaniel, Brown's former campaign manager, has just started a one-year prison term for stealing $100,000 from Brown's political action committee and is said to be cooperating with the federal investigation.
Bringing this morning's theme of swimming and investigations together: Why were FBI divers in the Schuylkill River below the Falls Bridge yesterday? As CBS3 reports, mums the word but the dive could be connected to white-collar crime.
The Buzz is Eyes on the Street's morning news digest. Have a tip? Send it along. | Follow us on Twitter @EOTSPhilly | Like us on Facebook | Share your Philly photos in our Flickr Group