July 12: Vine Street cap workshop this week | Airport workers consider DNC strike | Casa Farnese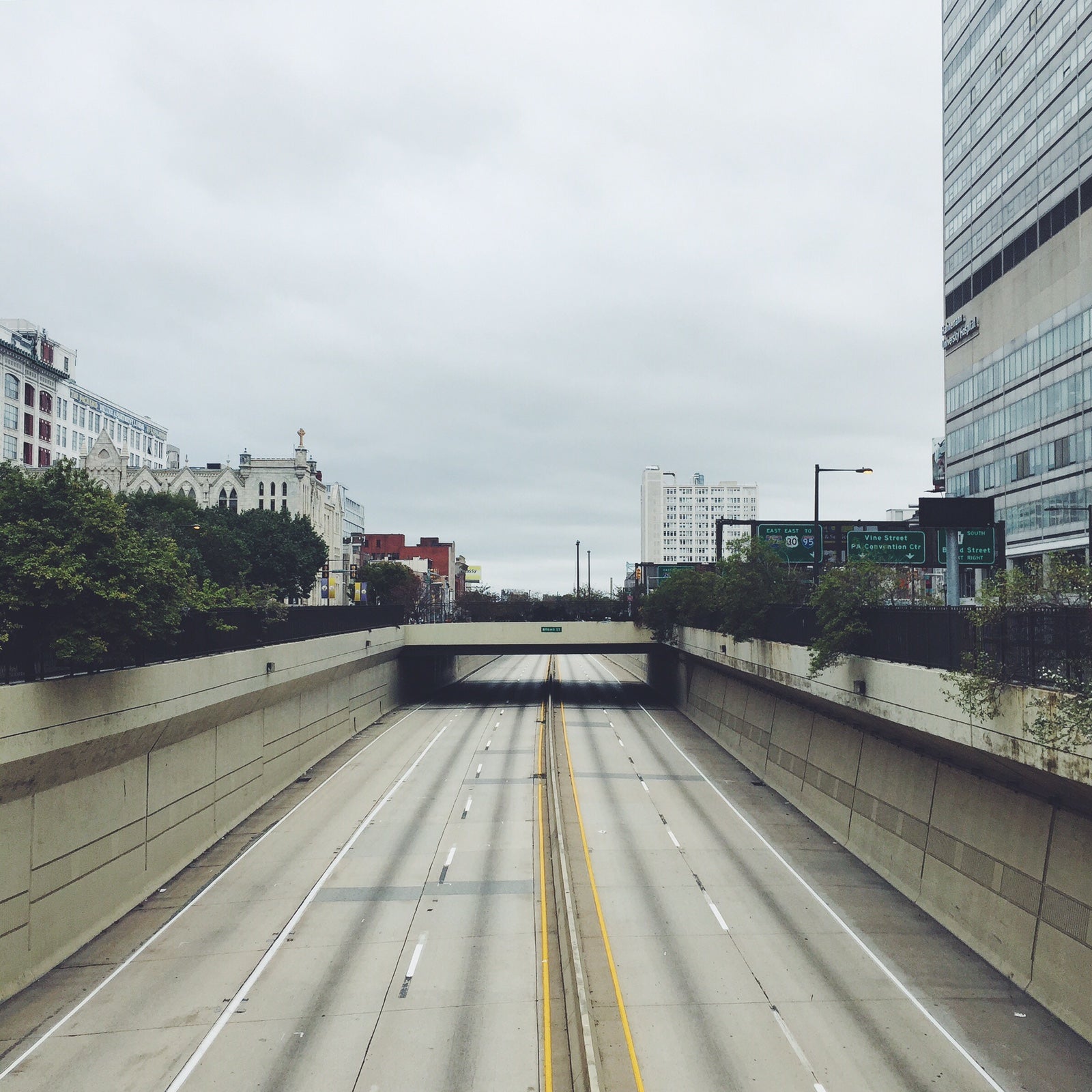 U.S. DOT's public workshop on capping the Vine Street Expressway is this Thursday evening at 1101 Vine Street, and the concept unveiling will be held on Friday. As Jim Saksa reported, Philadelphia was one of four cities selected to participate in U.S. DOT's Every Place Counts Challenge, aimed at putting cities on the path to reconnecting neighborhoods separated by federal highways. This one public workshop is all they're doing, so if you're interested in capping the Vine Street Expressway between Chinatown and Callowhill, make sure to attend the meeting.
Airplane cleaners and wheelchair attendants are threatening to strike during the DNC, reports Tom MacDonald. "Previous strikes have not been geared toward attempts to be disruptive to passenger service, but we're in year three of this now, and the workers are deciding to stop holding back," says Gabe Morgan, director of SEIU 32BJ.
S&P Global Rating is putting Pennsylvania on its CreditWatch list after Governor Tom Wolf announced he would let the unbalanced budget passed by the state legislature slouch its way into law without his signature, Jan Murphy reports. Members of the legislature have yet to agree on a corresponding revenue package to pay for the budget, so the move ratchets up the pressure on lawmakers to come to an agreement quickly before the state is faced with a credit downgrade or a lawsuit.
Inga Saffron devotes a Good Eye column to the new lobby at Casa Farnese, the 1966 modernist apartment tower at 13th and Lombard. "Roomy enough for a reception desk and seating, the new lobby preserves Stonorov's overhang, which peaks out like a fedora brim from the curving glass walls. The structure (by architects Ron Fall, Stacey Jacovini, and Cecil Baker) also does a better job of defining the edge of the shady garden where residents like to sit."
The David Farragut School in West Kensington is an exemplar of the Sloan Plan for school design, which originated in 1850's Philadelphia, writes GroJLart at Hidden City. "Known as the Sloan (or Philadelphian) Plan, each floor of a school building would consist of a single room that could be split into as many as four classrooms accessed from exterior stairwells. Over the next four years, 25 new school buildings were constructed in Philadelphia using the Sloan Plan."