The longtime Philly teacher who inspired 'Abbott Elementary' is honored at Overbrook High School
Joyce Abbott, the teacher that inspired and motivated Quinta Brunson, had a street renamed after her, and was inducted into her alma mater's Hall of Fame.
From Philly and the Pa. suburbs to South Jersey and Delaware, what would you like WHYY News to cover? Let us know!
Longtime educator Joyce Abbott — a champion for students in Philadelphia — was Overbrook High School's guest of honor this week in a celebration fit for a queen.
You may find the name familiar because Abbott inspired the hit television show, "Abbott Elementary."
Show creator and Philly native, Quinta Brunson, created the award-winning series which airs on ABC, about a fictional Philadelphia elementary school.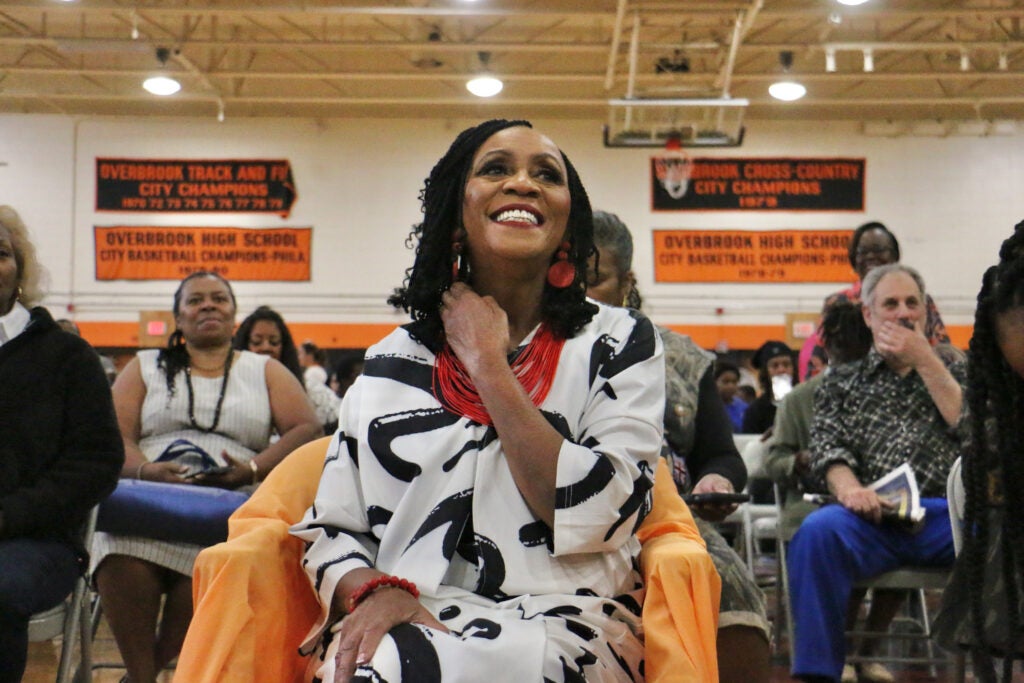 The show highlights the impediments faced by an inner-city school staff as they teach their young charges. The award-winning show also offers satire and heart in equal measure.
As the show made headlines worldwide, people wondered if the name of the school was real.
Brunson shared she found inspiration for the name of her show from her former teacher.
Brunson recalls Abbott motivated and encouraged her to become the award-winning producer and actress she is today.
As the show has earned wide acclaim, on Tuesday the city showed its own love for Abbott in true Philly style.
A ceremony was held at Abbott's alma mater, Overbrook High School, where officials announced the renaming of 59th Street outside of the school to Joyce Abbott Way.
Cheerleaders welcomed guests while the drum line played tunes to further pump up the already-excited crowd.
Abbott addressed the audience which included state and local lawmakers and her former students.
"I'm West Philadelphia born and raised and the inspiration for the name of an Emmy award-winning TV show," Abbott told the crowd who exploded into cheers and applause.
She admitted it wasn't always easy being a teacher, and gave the audience a glimpse into her beginnings.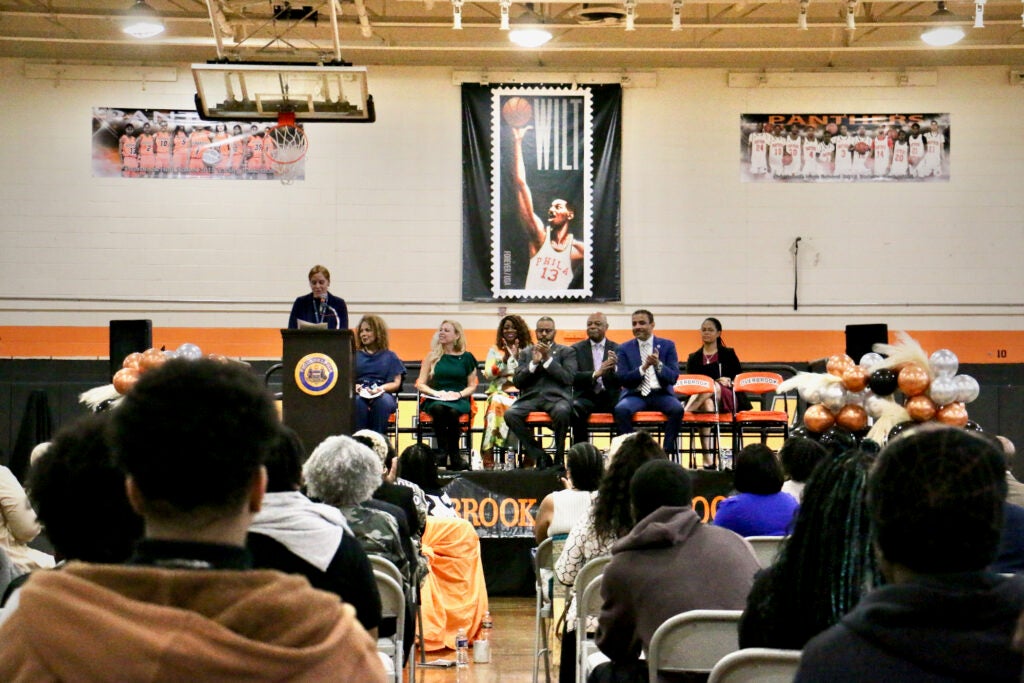 "At the onset of my journey, it was very difficult. I had 36 students my first year, very limited textbooks, several behavior problems, and in addition to several students academically challenged," said Abbott who said her passion is what has kept her going.
"I was an active community and the community that I taught in, so I understood the many challenges and obstacles within the community. So, it wasn't just in my blood I had a true passion to help my community and make a difference."
Her tireless work did not go unnoticed. The district also announced that Abbott would become a member of the Overbrook High School Hall of Fame.
Abbott, whose eyes teared at the announcement, said she began her career in education to make a difference but told the crowd she never expected such praise, "I did this work not for recognition, but to truly make a difference in the life of a child.  So, this means so much."
Abbott taught for nearly three decades in the Philadelphia School District and served most recently as a climate manager at Andrew Hamilton Elementary.
She is also an Army veteran who served in the Persian Gulf.
Abbott's daughter, Janee Latrice, says she watched her mom sacrifice and work hard for years to help students throughout her career, and she's overjoyed to see her finally get her work acknowledged.
"I'm beside myself in emotion, and I don't know another person deserving of this," said Latrice.
Abbott, described by many as "humble and dedicated," told WHYY News that she hopes her legacy will live on, and that she hopes to inspire teachers who are facing obstacles today in the classroom.
"It's difficult with the many outside challenges that teachers are facing today, know that you can do it, believe in yourself, and believe in that child.  They need you, sometimes you're the only hope," said Abbott.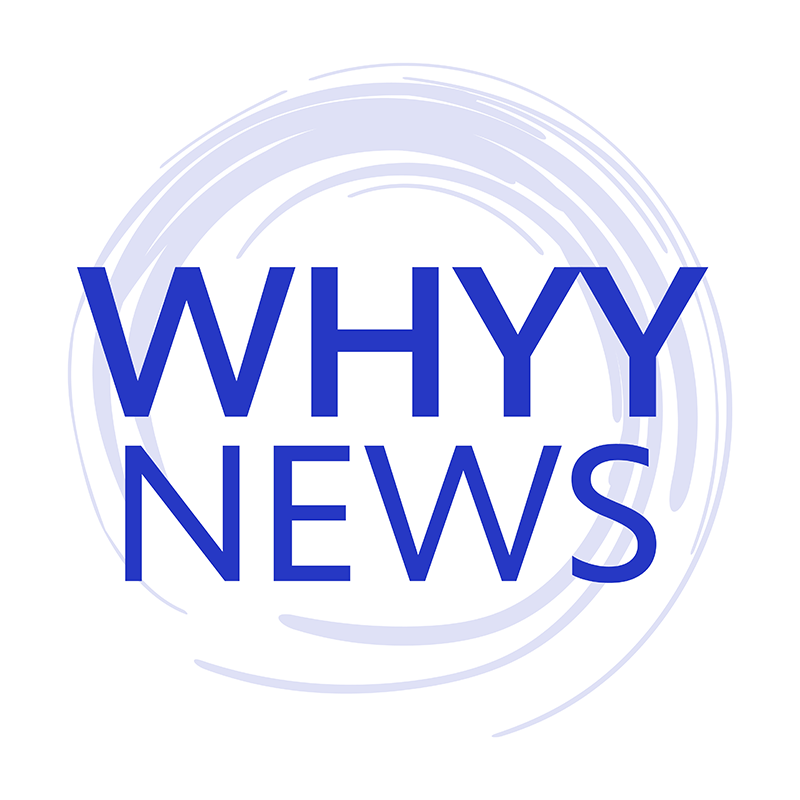 Get daily updates from WHYY News!
WHYY is your source for fact-based, in-depth journalism and information. As a nonprofit organization, we rely on financial support from readers like you. Please give today.