Jefferson Health posts losses for second year in a row as COVID-19 relief runs low
The operating losses at Jefferson Health are just one example of how COVID relief funds running low are showing up on the balance sheets of the region's nonprofit hospitals.
As federal COVID-19 pandemic aid funding rolls off the balance sheets of hospitals nationwide some experts argue that the old financial models won't work anymore — even as patients return for health care in person.
Most nonprofit hospitals in the Philadelphia region have struggled financially in the past three years — now the second-largest employer in the city is still in the red and has already laid off hundreds this year.
For example, Jefferson Health posted a financial loss from operations for the second year in a row. Excluding one-time revenue totaling $153 million from selling off equity stakes in business ventures, the losses widened over the past 12 months to $231 million.
Jefferson Health saw a $78.5 million loss from operations for the fiscal year ending June 30, according to financial documents shared with bondholders. That's an improvement from $125.8 million in the red in June 2022.
In the past 12 months, the organization generated $25 million in revenue from a 51% stake in the Delaware Valley Accountable Care Organization, $108 million from the sale of its laboratory outreach testing business, and $19.7 million from a non-controlling interest in its mammography business.
Much of Jefferson Health's revenue has increased due to its string of mergers. The health care organization merged with Abington Health, Aria Health, Philadelphia University, Kennedy Health, Magee Rehabilitation, and Einstein Health Network between 2015 and 2021. In fiscal year 2020, revenue hit $5.2 billion which increased to $5.6 billion in fiscal 2021 and $8 billion in fiscal 2022. As of June 30, revenue has reached $9.7 billion.
But costs are outpacing revenue growth at the organization.
Consultant David Johnson, CEO of 4Sight Health, says that hospitals in general are fighting an uphill battle and the strategy of simply growing revenue without eliminating waste and reducing expenses isn't sustainable.
"It's forcing hospitals to try and become more efficient to try and get ahead of the curve. It's just they aren't terribly agile," Johnson said. "So they are in this challenging position of having a business model that has fundamentally low margins to begin with and they are seeing dramatic increases in their expenses without commensurate increases in their revenues because they haven't been able to push through the higher prices in the way they historically have. We're seeing a lot of pressure, a lot of red ink."
The cost of labor at Jefferson Health has steadily grown in both cost and by adding many more employees in recent years which has grown to 42,000 workers. In fiscal 2021 salaries and wages totaled $2.5 billion which grew to $3.3 billion in fiscal 2022, then $3.7 billion in fiscal 2023.
Overall salary costs were over budget by $71 million for fiscal 2023. But temporary staffing costs of $92 million "significantly impacted operating revenue."
Consultant Johnson argued that there's much more need for primary care, behavioral health, and chronic disease management — not specialty services and more surgeries – which can be cash cows for operations for most hospitals. But growing specialty care is still the strategy for most hospitals, he said.
"They've continued to operate under the old model, push prices as high as possible, move facilities to the extent possible into higher paying affluent regions so they get paid more money for doing the same old stuff," he said. "The dirty little secret about the healthcare industry is that a ridiculous amount of energy goes into figuring out 'how do I optimize the amount of revenue that flows into the system?"
It's been almost a year since the new CEO of Jefferson Health, Dr. Joseph G. Cacchione took the lead of the organization that operates 18 hospitals across southeastern Pennsylvania and South Jersey. Jefferson Health declined an interview request for this story with Dr. Cacchione and submitted a statement.
"Jefferson is a strong healthcare organization and well-positioned to continue to grow and deliver on our vision to reimagine health, education, and discovery.  We will continue to evaluate opportunities to improve healthcare delivery in the communities we serve and constantly improve operational efficiency and excellence," according to the statement. "We are the only health system in the region that has its own insurance plan, which helps us focus on serving Medicare and Medicaid populations in unique ways."
Jefferson Health was steadily profitable with operating gains between fiscal years 2015 and 2019. The health care organization posted $73 million in operating gains for the 12 months ending June 2015 and $51 million in June 2019, unaudited financial statements show.
In 2021, Jefferson Health also acquired Health Partners Plan, a managed care organization that serves 282,000 individuals with Medicaid, Medicare Advantage, and CHIP insurance across Pennsylvania. Now known as Jefferson Health Plans, the organization is expanding Medicare Advantage products into New Jersey in addition to Pa.
Matt Fiedler senior fellow at the Brookings Institution says that hospitals nationwide have struggled since the COVID-19 pandemic to stay afloat.
"During the first couple of years of the pandemic, federal aid basically filled the gap, and so the margins that we saw hospitals post in 2020 and 2021 were not particularly unusual relative to history once you took into account the additional federal support that was flowing in," Fiedler said. "As we got into 2022, things started to look a little different."
During the height of the COVID-19 pandemic, Jefferson Health posted a $459 million loss for the fiscal year ending June 2020.
Federal pandemic aid has bolstered its balance sheet in the past: $318.7 million in fiscal 2019, $350.9 million in fiscal 2020, $159.3 million in fiscal 2021, and $119.3 million in fiscal 2022. But federal aid has since dwindled to $48.5 million in fiscal 2023.
While federal aid money runs low, one big driver of expenses for hospital supplies – inflation – is finally starting to cool off.
"I think now there's some reason to suspect that things are moving in a better direction," Fiedler said. "Even losing a couple hundred million is just not actually huge from the perspective of the organization."
Most of Jefferson Health's bonds are fixed rate but some are variable rates so the cost to repay the same bond has increased as interest rates have risen in the past few years. It has roughly $3.3 billion in debt on the books.
In March, Moody's downgraded Thomas Jefferson University's bond rating from A3 to A2 with a stable outlook. The credit rating service expects the not-for-profit organization's operating cash flow margins to "remain low for several years" and that it will be difficult to build its cash on hand because of capital investments in the pipeline. Moody's analysts forecasted that its financial outlook would improve by 2024.
Jefferson Health earmarked $762 million for a 300-room specialty care center at the intersection of 11th and Chestnut Streets slated to open in 2024. So far, $533 million has already been spent including $249.5 million during the last fiscal year.
In June, S&P Global Ratings revised its outlook on Thomas Jefferson University's bonds from stable to negative citing "persistent operating losses through the pandemic that resulted in thin debt service coverage in part also due to high leverage."
In late July, Jefferson Health laid off 400 workers amid efforts to reduce expenses by $300 million. It's unclear whether another round of layoffs or cost-cutting may be required in the coming months.
"Like many other local and national organizations in the healthcare industry and in other sectors, we have made the difficult decisions to streamline operations and reduce our workforce in certain areas to safeguard our ability to fulfill our mission long into the future," the statement continued. "Despite financial headwinds in the healthcare sector, Jefferson remains financially resilient."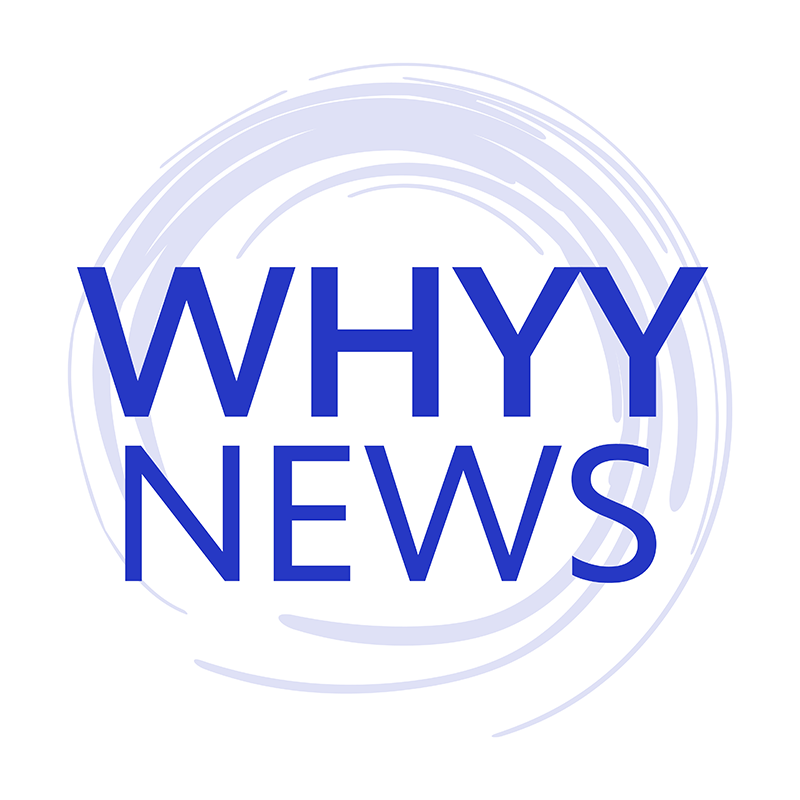 Get daily updates from WHYY News!
WHYY is your source for fact-based, in-depth journalism and information. As a nonprofit organization, we rely on financial support from readers like you. Please give today.