January 22: $5M from EPA to study green infrastructure | Bixi bankruptcy | Comcast's tech incubator | 2013 construction starts | Philly slumlords | WePAC opens 13th school library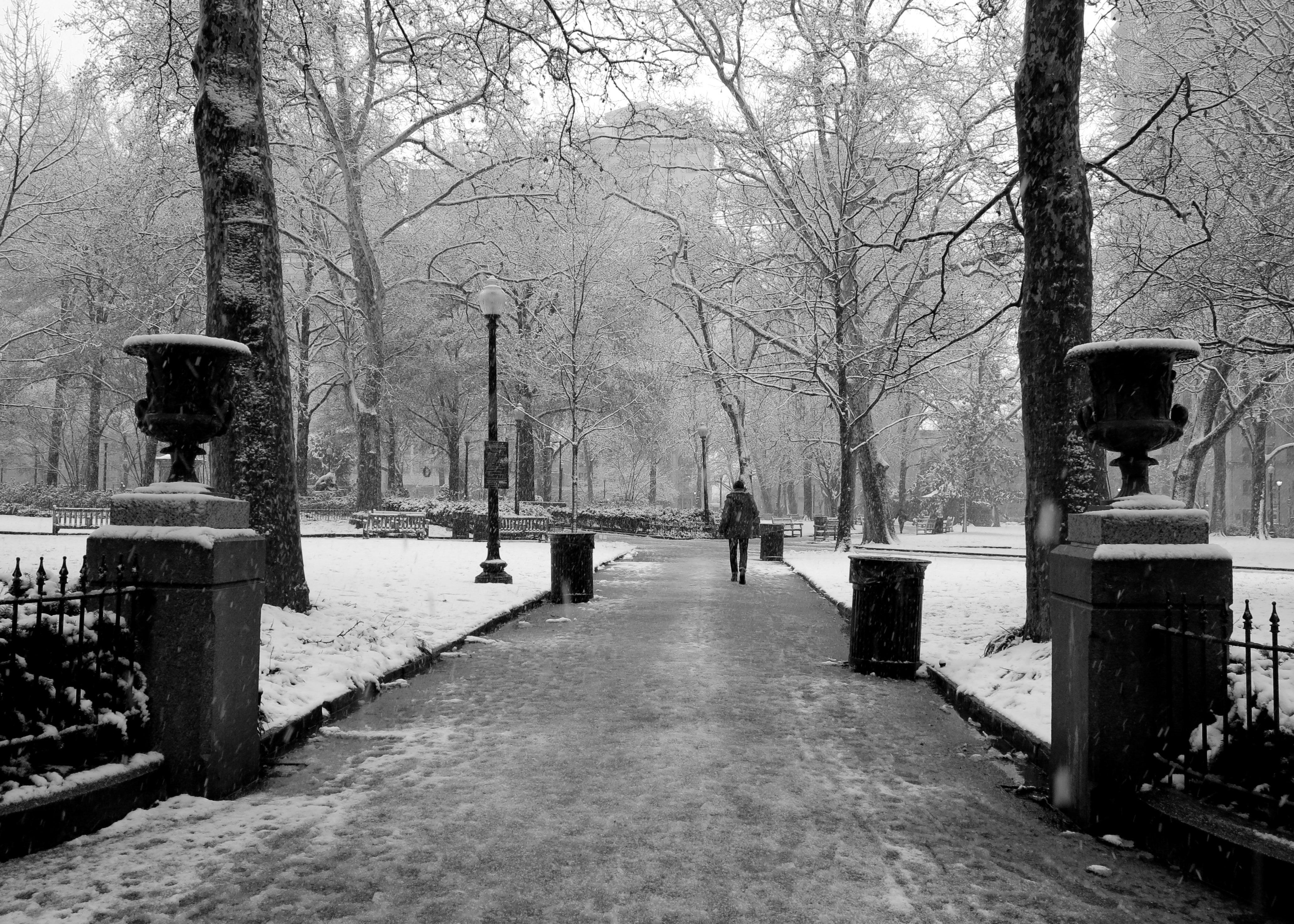 Good morning, Streeters. It's a frosty snow day for us; with wind chills making it feel like -15 this morning. Brrr. Stay in if you can. After about 14 inches of snow blanketed Philadelphia yesterday city government, public and parochial schools are closed today so if you've got to go out check that your destination is open. Sanitation collection is delayed one day this week because of the holiday, but folks who would have put out their trash today (normal Tuesday pickups) are instructed to hold their trash for their normal pickup next week. Also, don't forget to clear your sidewalk and help your neighbors.
The Environmental Protection Agency awarded nearly $5 million in grants for colleges to study the city's Green Cities, Clean Waters Plan. The Inquirer's Sandy Bauers reports that the schools – including Temple, Swarthmore, Villanova, and Penn – will assess the effectiveness of projects and parts of the plan, measure performance, and offer suggestions for improvement. Temple will study the impact of green projects on its campus and the socio-economic impact of green infrastructure. Villanova will evaluate the performance of completed green infrastructure projects. Swarthmore will weigh performance against cost of green infrastructure. And Penn will look at how to motivate residents and businesses to invest in green infrastructure projects.
Bixi, a bike share system company that Philly has considered for its forthcoming system, has filed for bankruptcy protection. Bixi/Public Bike Share, a Montreal-based company that provides bike share systems, is the company behind systems in New York, Chicago, and Boston to name a few. The Atlantic Cities breaks down the consequences of Bixi's bankruptcy filing, largely due to debts it is owed from bike-share operators like Alta. So far, folks on the ground won't see a change but it is unsettling.
The new Comcast Innovation and Technology Center will house a tech incubator space for local tech startup companies, the Business Journal reports. Details are not yet firmed up but Brad Denenberg, director of Seed Philly (itself a tech incubator) sees the news as progress and an "attitude change." He said, "I think they are making an effort to open their doors and bounce ideas off the startup community."
Philadelinquency shared this map of construction starts in 2013. Templetown's western edge, Pennsport, Southwest Center City, Point Breeze, West Powelton, and the River Wards lead the way.
Why are so many rentals in Philly allowed to stay in deplorable condition? Jason Kaye has an opinion piece published on philly.com today decrying the slumlords that dominate rental properties beyond Center City and how the city doesn't do enough to enforce minimum basic standards.
A fraction of Philadelphia's 212 public schools have open libraries. But West Philadelphia Alliance for Children (WePAC) is trying to change that, one elementary school library at a time, the Daily News reports. WePAC will open its 13th elementary school library this week.
The Buzz is Eyes on the Street's morning news digest. Have a tip? Send it along.
Follow us on Twitter @EOTSPhilly | Like us on Facebook | Share your Philly photos in our Flickr Group