Hunting Park offers a preview of Rebuild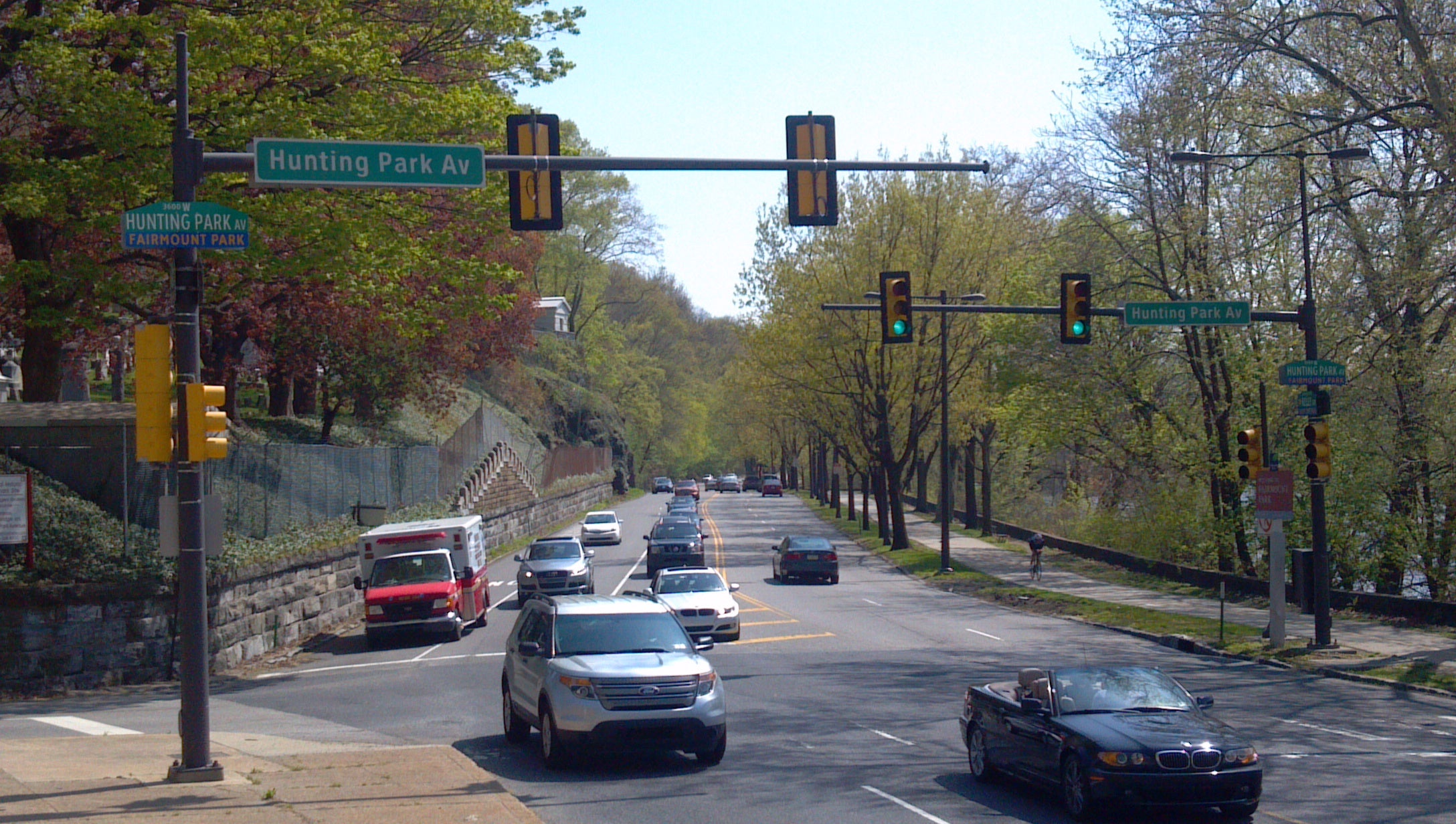 Earlier this summer, 6abc Action News ran a headline that was familiar to a lot of longtime residents of North Philadelphia: "Man Dies After Shooting in Hunting Park."
The story was recognizable for its mischaracterization as much as the reported violence. Whether you know Hunting Park as the massive 87-acre discontiguous chunk of Fairmount Park that's a recreational oasis for thousands of Philadelphians or as the name of a diverse and high-poverty neighborhood that surrounds it, the shooting didn't take place there, according to just about any delineation of boundaries out there. Even crimes that take place more than a mile away from the edge of North Philadelphia's largest public greenscape, including this particular shooting, are often colloquially referred to as crimes of Hunting Park.
It's a significant, if unfair , distinction. Hunting Park residents have gone to great lengths over the last decade to clean up the neighborhood's image, starting with the park itself. Behind a new baseball diamond and dozens of new lampposts are impressive statistics that reinforce its rehabilitating reputation. Between 2009, when a $21 million master plan to renovate the park commenced, and 2013, when the first phase of the plan was completed, crime "went down 89 percent within a half-mile radius of the park," Mayor Jim Kenney said in a 2016 address. (Taking a look at the underlying data analysis cited by the mayor, it appears the drop in crime was actually more like 11 percent.). The numbers have supported anecdotal reports from residents noticing a drop in prostitution and illicit drug use within the park.
(While it's true that crime across the city was also dropping in tandem over this span, Hunting Park well outpaced the city's overall decline in crime rates, which saw a five percent decline over a similar period. That said, another headline this summer — "Man Shot in Head in Hunting Park" — did in fact take place just a couple blocks away from the park.)
The mission behind the ongoing revitalization of Hunting Park resonates with the thinking behind Mayor Jim Kenney's upcoming Rebuild initiative. Both projects intend to utilize public and private investments in public infrastructure as a way to reinvest more broadly in the neighborhoods around them. And each intends to lean on the nonprofit sector to get there. As the city begins to gear up for Rebuild — a $500 million commitment from Mayor Jim Kenney to upgrade parks, rec centers, libraries, and playgrounds — the evolving story of Hunting Park provides a window into the promise and some potential pitfalls of such a path.
Prior to 2009, Hunting Park had not received a notable redesign or reinvestment since the Bicentennial in 1976. Momentum for change picked up when the Fairmount Park Conservancy published a revitalization plan that envisioned Hunting Park as the "green anchor" and stabilizing force for the surrounding neighborhoods. Like a precursor to Rebuild, the Conservancy viewed this opportunity for investing in park infrastructure as a gateway to pursuing greater goals of improving blight and crime.
From the start, the plan placed a premium on establishing ties between the city, residents, and the Conservancy. Preceding the report were nine months of community engagement (in Spanish and English) that convened residents to discuss both current and imagined uses for the space. Those meetings produced a list of needs for the park, along with the six-phase blueprint for how to achieve them, which ultimately guided how the money was spent.
Hunting Park remains several years away from fulfilling the plan — it's currently in Phase II (of VI) — but the engagement work has laid the foundation for enduring changes at the park. There's now an active friends of group where a defunct volunteer organization stood a mere decade ago, which fundraises and pulls volunteer help to the park One of the most popular features of the park is a shiny playground that took into account the opinions and designs of neighborhood kids who now climb on it. "It was once viewed as an area that's a no-go zone," says Leroy Fisher, president of Hunting Park United, the official friends group. "Now, you have human beings drawn to the park for countless reasons," he says, including old stalwarts of the park like clubs from Little Flower High School, and brand new activities like women's football.
Fisher credits the Fairmount Park Conservancy, led at the time by current Commissioner of Parks and Recreation Kathryn Ott Lovell, for realizing that more community input would, in turn, make for a better return on the investment, a combination of public and private dollars. "That input is so valuable because the private investors and donors won't be the ones who utilize the improvements, that's just a natural fact," he says. "Hunting Park enjoys a special success because we already had programming when we didn't have anything. If we had a dust bowl, we utilized it, made the most of a bad situation and a blessing came of that."
From what has been made public so far, the Kenney administration intends to use a similar playbook for community engagement around each Rebuild project site. As David Gould, deputy director of community engagement and communications for Rebuild, previously told PlanPhilly: "The engagement process is about talking to the people that live around and use the site to validate that information, identify other issues, understand the community's challenges with and aspirations for the site, and develop a set of proposed improvements based on that information."
It hasn't always been smooth sailing at Hunting Park. During the planning process nearly a decade ago, residents were strongly divided on whether the park needed to replace its busted tennis courts or make room for something else in its place. Although the result in the end — the tennis courts were ceremoniously reopened by sports legend Billie Jean King in 2013 — turned off some neighbors from further participation, the open collaboration has proven to be a net gain, according to Fisher. One partner to come out of the engagement work has been the police department. " For the life of the project, the district commander has been a part of the conversation," Fisher says. "That's been essential."
While it's easy to spot the parallels between the transformation of Hunting Park and Rebuild, there are limits to its predictive power as a model for what's to come. Although the two projects share broad principles in terms of funding structure, every neighborhood shouldn't expect a change of the same magnitude as what's occurring at Hunting Park, where more than $5 million in upgrades have already been spent. The city has repeatedly said that it intends to reach somewhere between 150 and 200 sites during Rebuild, which, with a budget of $500 million (some of which will be spent on administrative, community engagement, and planning costs), meaning the average payout per site will be less than $3.3 million.
Granted, Hunting Park covers a much larger mass of land than most Rebuild sites, but the hefty allowance for reinvestments has hardly been enough to pay for every area of need. "There's a train of thought that we have an embarrassment of riches," says Fisher. "We sometimes we have to not host basketball games because the roof is still leaking."
In other words, tempering your expectations for how much the Rebuild money on its own will do for your rec center seems in order.
But trying to quantify success in dollars spent, however, misses the larger importance of the turnaround at Hunting Park. It's a goal that's shared by Rebuild. "Irrespective of whether or not we were able to deliver on the phasing of the master plan," says Chris Dougherty, capital projects manager of the Conservancy who has spent years working on Hunting Park. "What we were trying to do — and I think what Rebuild is trying to foster — is a reconnection of city officials [with residents] who, for the longest time have been ensconced in their bureaucratic or governmental offices and don't spend a lot of time in the community."