How the Shore Road Tavern became a haven for underground musicians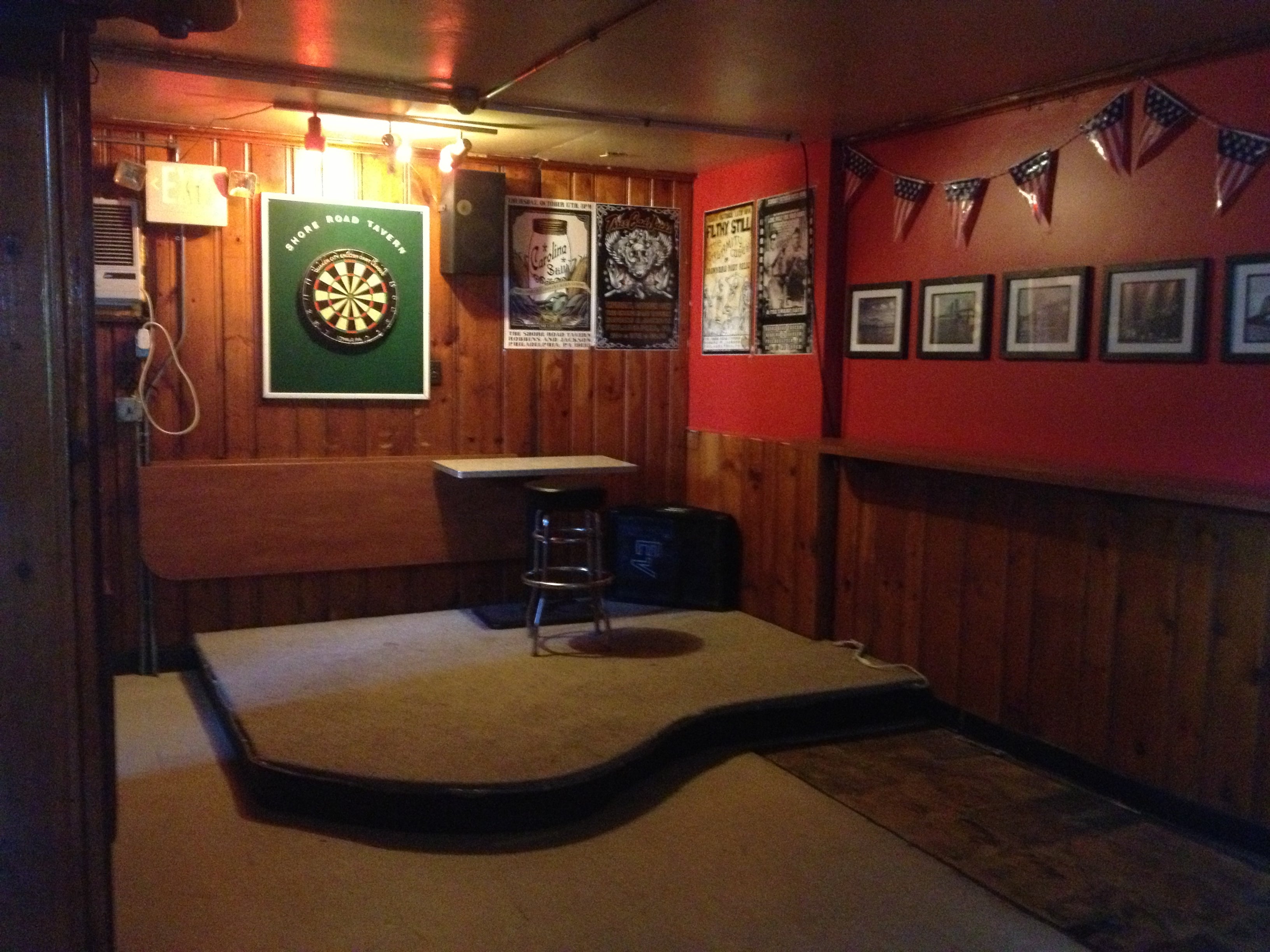 Robbins Avenue might be best known for carrying Northeast Philadelphians to the Shore across the Tacony Palmyra Bridge, but it's also home to The Shore Road Tavern.
The bar has Kathleen Fiedler's family for the last few decades. For the past nine years, she and husband Mike had been silent partners alongside her father until an accident prevented Kathleen's father from the running the business on his own.
"This is a longstanding corner neighborhood bar," Mike Fiedler said. "People consider this place their home away from home. Eagles games, The Golden Cup, any event people put in their bets and pack this place up."
But there is more to the bar than just drinks and socializing. Within the past two years, the bar has embarked down a new road to bring in new customers — incorporating live music from bands in the underground scene.
"My wife came to me and said, 'what if we were to do music,' and I was all for it," Mike said. "You can do music anywhere and the acoustics in the bar is amazing."
Mike pulled an all-nighter to build a stage in the corner of the bar for bands to perform on. He sent out numerous e-mails to start booking performances. In February 2012, he booked his first national band, Hellbound Glory. Within the year, the band would returned two more times before heading out on tour to open for Buckcherry and Kid Rock. On average, between four to six performances are booked each month. But the Fiedlers are much more involved in every aspect of the music. Mike runs the soundboard for each event, which he taught himself to do. He also creates posters that hang in the bar to promote the bands. Each poster has special design that is connected with each performer.
"My No. 1 rule is always take care of the musicians," Mike explained. "If you take care of the musicians, everything else will fall into place."
And they have taken that rule to heart. As owners of the whole property, Mike and Kathleen have converted the upper units into a place for the bands to sleep. There are multiple beds in the rooms, a television and VCRs to watch movies, and a guest book that has been left for visitors to sign. Fiedler is confident one day this will land in the music hall of fame. Their housing accommodation has given them a reputation within the underground music community.
In order to bring in more customers, Mike uses social media. He sends out invitations through Facebook and creates tweets. When they first took over the bar, a full-page ad was printed in the Northeast Times. Since then, quarter-page ads are printed with a roster of bands booked to play.
"At first our phone was ringing off the hook," said Fiedler. "People were asking 'what are you guys doing down there?' and with every show we are seeing more and more new faces in the crowd."
With the reputation the bar has earned, bands are more willing to come and play. Mike is able to not charge covers for the shows. At times though, when bands cost more, it is necessary to charge no more than $5 to be able to pay the band.
Fiedler goes to local recreation centers putting up posters to gain audience. He also has a great relationship with the owners of nearby Joe's Steak and Soda Shop, which allows him to put up posters. In return, all of the band members are encouraged to stop and get a steak during their stay.
"I genuinely love doing it," Mike said. "I can't wait to see where this takes me. In a short time, it's already been a crazy ride."
Shannon Dougherty is a student reporting for Philadelphia Neighborhoods, the publication of Temple University's Multimedia Urban Reporting Lab.
WHYY is your source for fact-based, in-depth journalism and information. As a nonprofit organization, we rely on financial support from readers like you. Please give today.