How is your neighborhood changing, or not? Share your experiences with gentrification with us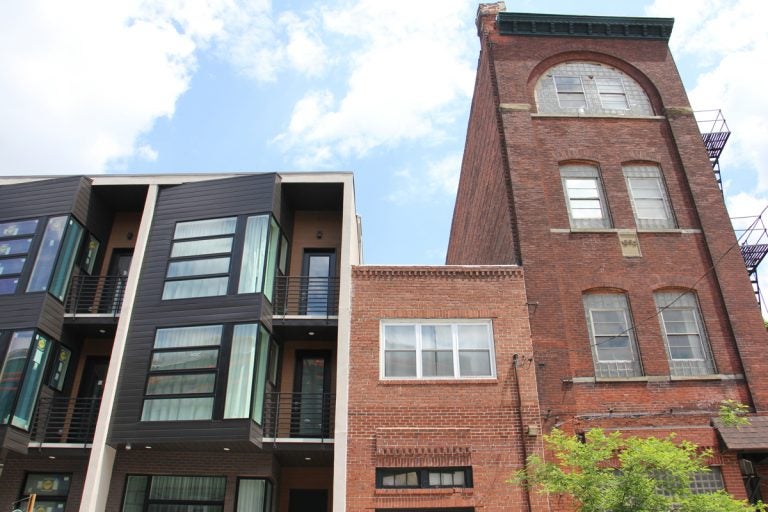 This week, WHYY News, Keystone Crossroads, and PlanPhilly are collaborating on a series, "Gentrified: Stories of rapidly changing Philadelphia." Our reporters are exploring the phenomenon from the ground up, talking to people new to the city and those who have been here. We want to hear from you. Have you spotted signs of gentrification in your neighborhood? If so, what are they? Have you connected with new neighbors? How is your relationship with your community changing? Contribute to the conversation with your stories, memories, pictures: #WHYYgentrified
$178 million earmarked for potholes
The storms this winter have taken a toll on our roads. In what AAA is calling a record year for potholes, the city says it expects to fill 44,000 potholes this year, a 20 percent increase from last year, 6abc reports. To address this, Mayor Kenney has committed $178 million to repave city roads over the next five years. Streets Department Commissioner Richard Montanez says two crews will repave roughly 75 miles of road this year and come year 5, the city hopes to hire a third crew to repave 131 miles.
"The most modern rubbish-burning plant in the U.S."
Did you know that we once had an incinerator on the Delaware River, not far from the Festival Pier at Penn's Landing? According to Harry Kyriakodis, contributing to Hidden City, the city proudly opened the East Central Incinerator in 1966. Hailed as "the most modern rubbish-burning plant in the United States, if not the world," the trash-burner was applauded by the Philadelphia Art Commission for its beauty. The plant in "its stem-and-flyash-spewing heyday" processed 600 tons of garbage a day, converting commercial and residential waste into ash until the city shut it down in 1988. "East Central's construction along the waterfront signified how disconnected the city had become from the Delaware River by the mid-20th century," Kyriakodis wrote.The site "remained a vacant rusting eyesore" until the Army Corps of Engineers oversaw its environmental cleanup in 2002.
Citywide Community Meetings on Opioid Crisis
The Mayor's Task Force to Combat the Opioid Epidemic in Philadelphia will be hosting four community meetings citywide with representatives from the Department of Public Health and Department of Behavioral Health and Intellectual disAbility Services. At each site, city officials, along with task force members and Philadelphians affected by the epidemic, will facilitate an instructive presentation and discussion on how the city is implementing the Task Force's recommendations, and how the city will work to decrease overdose deaths through its support of Comprehensive User Engagement Sites. The meetings are scheduled through March. RSVP here to attend.
WHYY is your source for fact-based, in-depth journalism and information. As a nonprofit organization, we rely on financial support from readers like you. Please give today.