"How'd we get here?" Philadelphia's transportation history in photos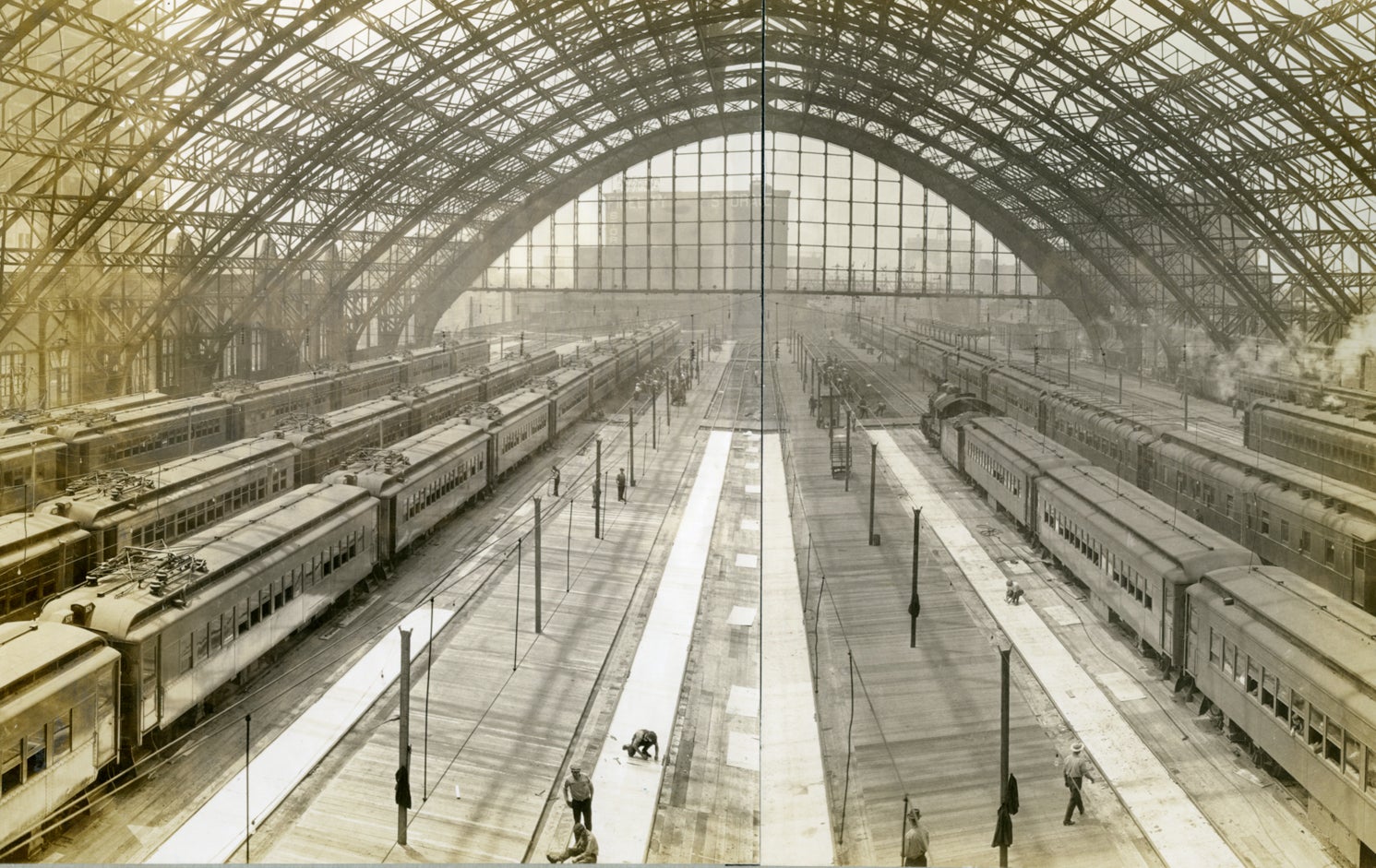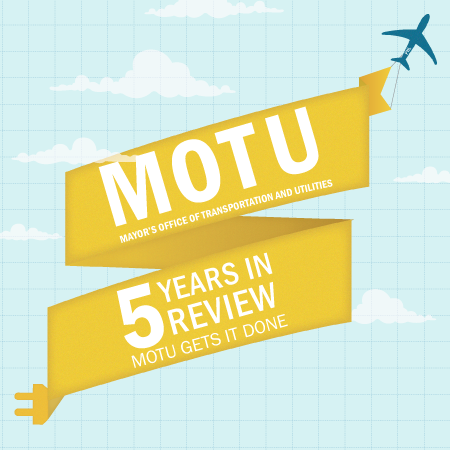 This month the Mayor's Office of Transportation and Utilities (MOTU) turns five, and while celebrating its own, relatively short history, MOTU is also paying homage to the longstanding history of transportation in Philadelphia. MOTU has partnered with the Free Library of Philadelphia to create "How'd we get here?" an online photo exhibit of the city's transportation and utilities history.
Throughout Ocotober, MOTU is sharing these photos and their stories on its blog. So far we've seen an arial shot of the William Penn Airport on Roosevelt Boulevard from 1930 and glimpses of the Philadelphia Municipal Airport in 1936 and the Philadelphia International Airport in 1953.
A blog post this week shared photos from two strikes in the 1940s. The first, in 1944, happened when the Philadelphia Transportation Company (PTC) began hiring black employees in non-menial positions like motormen and conductors. White transit workers called a strike to protest PTC's decision. President Franklin Roosevelt stepped in and authorized the Secretary of War to take control of PTC "to operate and arrange for the operation of such properties and facilities in such manner as he deems necessary for the successful prosecution of the war." Two years later, in 1946, female transit operators struck for better pay and used slogans like "We're not dumb clucks. We want our 2 bucks"
(Free Library of Philadelphia)

(Free Library of Philadelphia)

In 1946 female employees at the Philadelphia Transportation Company (PTC) struck for higher pay. Photo credit: Free Library of Philadelphia Print and Picture Collection (Free Library of Philadelphia)

(Free Library of Philadelphia)
For the rest of the month, MOTU will share stories and photos like these in blog posts on Mondays and Wednesdays. The entire "How'd we get here?" exhibit can also be viewed online or in person at the Free Library of Philadelphia's Central Branch, 1901 Vine Street.
If you plan on staying tuned to the biweekly MOTU blog posts, upcoming topics will include the architecture of Philly's transportation system, the history of Broad Street Station and its fires, transportation adventures, the city's transit "bones," historic mass transit, water transportation and the people, vehicle and tools that built the transportation network.
A full calendar of events surrounding MOTU's fifth anniversary, MOTU@5, can be found online.
WHYY is your source for fact-based, in-depth journalism and information. As a nonprofit organization, we rely on financial support from readers like you. Please give today.