Homegrown Middle Class: Taking Housing Preservation to Scale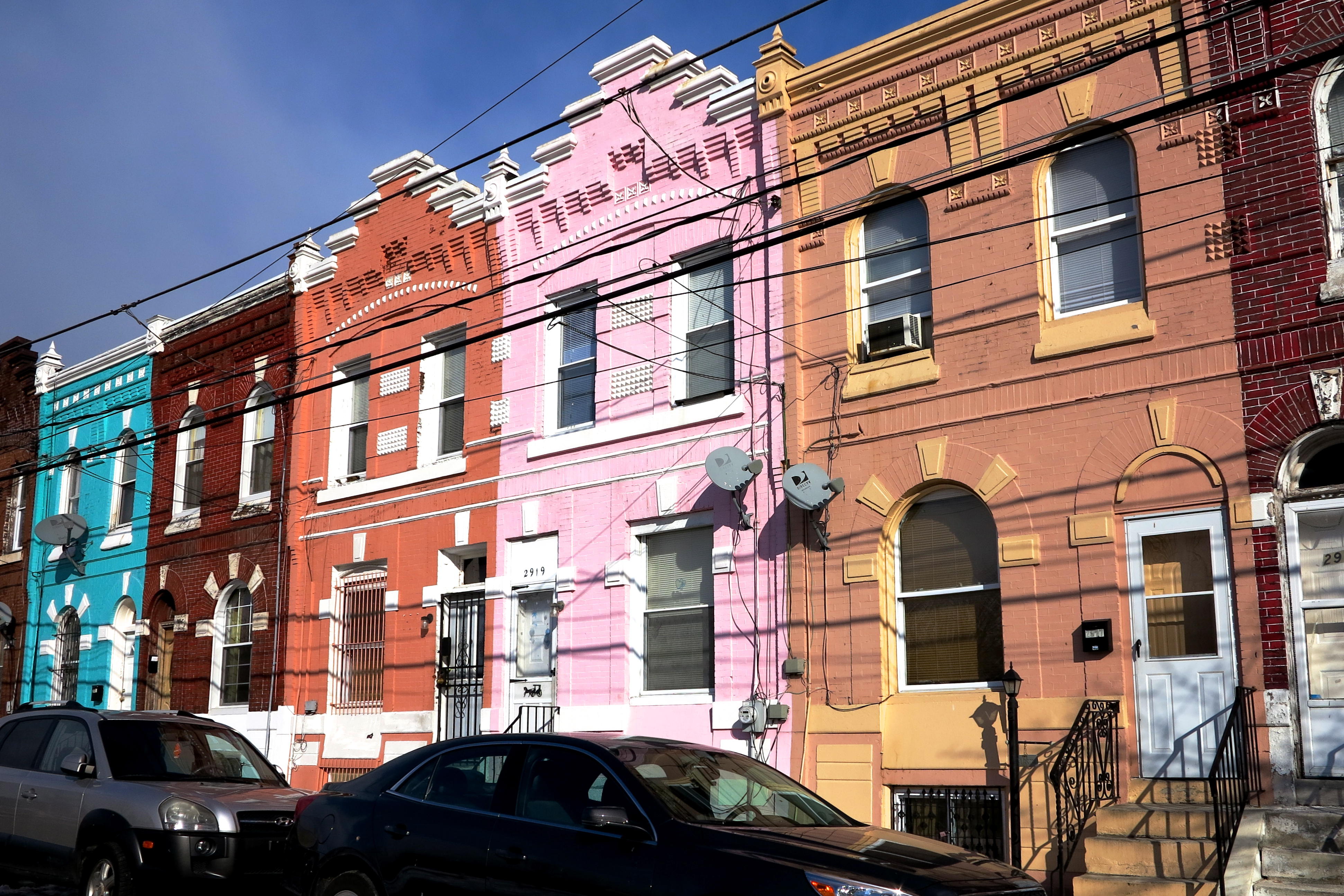 To John Kromer the city's persistent poverty is best tackled at the neighborhood level. In a four-part series of commentaries Kromer, an urban housing and development consultant and former city housing director, is exploring different policy interventions the next administration can deploy to reduce poverty, stabilize neighborhoods, and finance anti-blight work. In this third installment, Kromer describes a new approach for financing improvements to older, owner-occupied homes.
In anticipation of Philadelphia's mayoral election and the start of the next city administration, a number of housing advocates and elected officials have promoted new plans to support neighborhood reinvestment. All of them are based on the expenditure of more money on housing subsidies.
The Philadelphia Coalition for Affordable Communities' recent Development Without Displacement position paper calls for an Anti-Speculation Tax that's anticipated to generate $12 million and to provide a new source of financing for affordable housing programs and related activities.

The Philadelphia Association of Community Development Corporation's Equitable Development platform calls for the city to make an annual commitment of $25 million to the Philadelphia Housing Trust Fund and to fund organizations that support inclusive neighborhoods with an additional $4 million.

The 1,000 units of new rental housing development proposed as part of Council President Darrell Clarke's 2,000 New Affordable Housing Units Initiative are estimated to cost $300,000 each (as of March 2014), with funding support to be provided by the Philadelphia Housing Authority (through $9.6 million in annual rental assistance) and the City (through an annual subsidy of $4.36 million) each year for three decades.
In addition to requiring a lot of new public funding—based on a new tax, a bond issue, or a reordering of budgetary priorities—these proposals have another element in common. They don't provide sufficient resources to fundamentally address Philadelphia's most important housing preservation challenge: enabling homeowners to remain in place by providing the financing that's needed to repair and upgrade their homes for continued long-term occupancy.
It isn't as though no one is aware of this challenge. The need to do something about the condition of Philadelphia's older occupied housing stock has been well documented, most recently by the Healthy Rowhouse Project, a Design Advocacy Group initiative.
Participants in a recent Mantua neighborhood survey (conducted under the auspices of an Equitable Development Strategy Advisory Committee assisted by the Local Initiatives Support Corporation) cited the improvement of existing occupied homes as a high priority. In contrast, survey respondents were not reported to have identified the construction of new affordable housing as a significant priority. The conclusion to be drawn from this survey and similar past experience is clear: many neighborhood residents don't want to move; they want to make the places where they live now safe and habitable.
A New Way
Many housing advocates have called attention to the fact that sufficient public funding isn't available to enable the city's Basic Systems Repair Program (BSRP) to assist the households that are stranded on the program's waiting list, 6,500 of them, according to a op-ed written by Kiki Bolender for the Health Rowhouse Project.
But what if the solution to this problem wasn't more public funding? What if the solution was a strategy for leveraging the increased asset value that can be found in many of these homes?
In the first commentary in this series, I referenced economist Kevin Gillen's finding that house prices have appreciated in every section of Philadelphia during the past decade, with some of the greatest increases occurring in neighborhoods that have experienced decades of disinvestment. This house price appreciation trend is one reason why so many wannabe investors can be found at Philadelphia Sheriff Sales and is one explanation for the proliferation of "Sell Your House for Cash" signs seen in many of the city's older communities.
The prospect of house price appreciation has encouraged some mortgage lenders to promote reverse mortgage financing products, in which home equity serves as collateral for financing an annuity or lump sum payment to a homeowner, with the lender profiting from home resale proceeds after the homeowner passes away or moves out. Lenders have targeted elderly households in marketing campaigns for these products, sometimes pitched by aging celebrities appearing in TV commercials.
Reverse mortgages aren't for everyone, and in some instances they can create serious disadvantageous for homeowners. Many elderly persons, attracted by the offer of quick cash, have been defrauded by reverse-mortgage scams that have caused them to lose the wealth they accumulated through long-term homeownership.
But what if home equity could be used to support another kind of financing approach—one that would pay for all the improvements that might be needed in order to make an owner-occupied home safe and livable? A preliminary analysis suggests that such an approach could be beneficial for many homeowners. For example, an elderly individual or couple living in a house with an "as-complete" (i.e., post-renovation) value of $125,000 might be eligible for about $55,000 in financing to pay for those renovations–far more than the maximum grant available through the Basic Systems Repair Program.
In order to ensure efficient operation and reduce the potential for fraud, a program of this kind would have to be authorized by the Federal Housing Administration (FHA) and would include program rules similar to some of those established for federally authorized Low Income Housing Tax Credit financing and 203k rehabilitation financing.
How a Better Approach Might Work
An initial test of the program could be undertaken in a community where property values have increased (in some cases because of recent private investment) but where elderly residents living in older homes can't afford to self-finance needed home repairs, adaptive modifications, and/or weatherization. A residential community in or near Greater Center City or University City could be a good target area for a pilot program.
In order to ensure the best prospects for a successful test of this approach, an FHA-approved mortgage lender would have to work closely with three parties.
A Community Partner that would provide homeowners with information about the program and oversee performance at the grassroots level. The community partner could be a neighborhood-based service agency, a community development corporation, or a program of a faith-based institution or academic/health care institution that has gained the respect of community members.

A HUD-approved Housing Counseling Agency that would be responsible for providing homeowners with information about the program and other financing options and for offering guidance as needed during the application/loan approval process. As is currently the case, the counseling agency's role would not be to advocate for any particular financing product but to enable a homeowner to make informed decisions about whether and how to make use of available financing options.

A Program Administrator that would play a role similar to that performed by the Pennsylvania Housing Finance Agency (PHFA) in administering federal Low Income Housing Tax Credit financing. With authorization from the homeowner, the program administrator would approve work plans, provide developers with bridge loan financing until renovations are completed, and monitor timeliness and quality of work throughout the construction period. The program administrator would be a Community Development Financial Institution (CDFI) or other financial intermediary with a track record of experience in managing similar development financing programs.
Because home improvement projects would be documented through the use of a standardized work list designed specifically for this program, groups of homes approved for financing could be aggregated into bid packages. In this way, developers and contractors could work on multiple properties simultaneously and implement home improvement activities at scale rather than on a one-off basis, making their participation more economical.
A pilot program of this type would have to be scrutinized in advance by housing counselors, legal services providers, and housing advocates, particularly those with past experience in combating fraudulent financing programs and corrupt contractor practices, in order to anticipate potential flaws in the program model and to create an oversight and performance monitoring system that would become an integral part of the program.
Prospects for Success
Citywide implementation of this approach following the successful completion of a pilot program could fundamentally improve the prospects for undertaking housing preservation in Philadelphia on a large scale. Because the new program would be financed by mortgage lenders rather than through a city agency and because the bid-package model would attract more developer/contractor participation, more houses could be repaired each year—and the upgrades would be complete, rather than limited to the individual major-system repair and replacement jobs currently funded through BSRP. Many moderate-income households not served by BSRP would be eligible for the new program, and many homeowners currently on the BSRP waiting list would be able to obtain financing through this program rather than continuing to wait.
If this new approach proved successful, then demand pressures would be significantly lessened on BSRP, making it possible for the city's program to better serve households with very low income, as well as families living in homes with insufficient embedded equity to qualify for the new financing program. Continued funding of housing counseling agencies would be a critical requirement, and it would not be unreasonable to ask the mortgage lending industry to provide some of the funding support that would be needed to sustain a high level of counseling agency participation.
It's hard to imagine a city in which a program of this kind would have better prospects for success than Philadelphia, where the combination of rising property values and increasing home-maintenance needs is threatening the stability of owner-occupied households across the city.
Philadelphia has a citywide housing counseling network, the largest of its kind in the United States. We have access to qualified for-profit and nonprofit developers that are familiar with housing preservation challenges and that would welcome an opportunity to address these challenges constructively. And we're the home of a nationally recognized CDFI—The Reinvestment Fund–that has all of the qualifications associated with the role of program administrator, as well as a wealth of related experience.
It would take a lot of planning and plenty of dialogue to get a pilot program started and some difficult related issues would need to be addressed (such as "tangled title" problems that prevent an owner from securing a deed free of past encumbrances). But if a pilot and a subsequent citywide expansion proved successful, many more owner-occupied homes would be upgraded for the long term, more changing communities would retain their economic diversity, and—for the first time in decades—most affordable housing preservation activities would be financed outside of city government.