Hillary's Wall Street talks: 'I shouldn't have assumed it would be OK'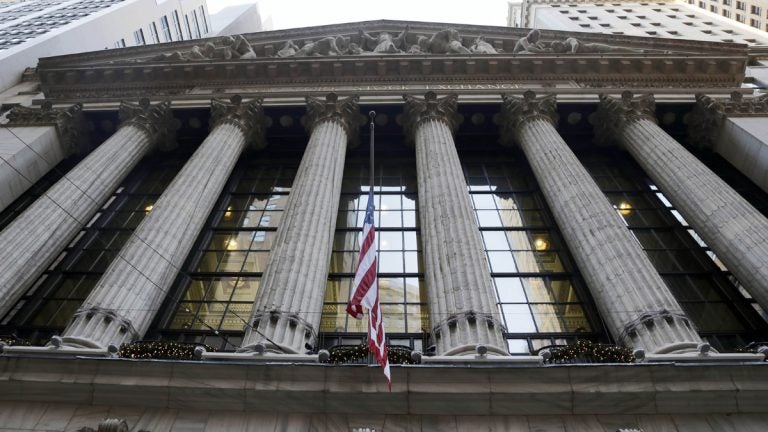 In 1977, three years out of power, Richard Nixon catalogued his self-inflicted Watergate mistakes. Referring to his political opponents, he said: "I gave them a sword, and they twisted it with relish."
That Nixon quote came to mind yesterday while I was reading Hillary Clinton's campaign memoir.
Yes, I'm reading it, and, yes, I'm still writing about it. But this will truly be the last post, because we do need to return to current events — what with the news that Republicans are again staging a last-ditch attempt to destroy people's health care (like Jason in the "Halloween" series, the murderous GOP mission never dies), and the news that Trump's ex-campaign chairman, long suspected of Russian ties, has been wiretapped under a secret federal court order and appears destined to be indicted.
Still, since Hillary is trying so hard to put the '16 election front and center, I'm going to spotlight what I believe to be her most egregious unforced error. I agree with her (as I wrote yesterday) that the mainstream press played a role in saddling us with Trump — and I agree that her own screwups, which she freely admits, helped sink her as well. Those mistakes, she says, "burn me up inside."
As well they should. And giving pricey speeches on Wall Street was clearly one of the worst.
It's amazing that even after spending a quarter-century on the national stage, she still had such a tin ear for politics. In her book, I flagged these passages:
"(L)ike many former government officials, I found that organizations and companies wanted me to come talk to them about my experiences and share my thoughts on the world — and they'd pay me a pretty penny to do it … I liked that there was a way for me to earn a very good living …
"My opponents spun wild tales about what terrible things I must have said behind closed doors and how as president I would be forever in the pocket of the shadowy bankers who had paid my speaking fees. I should have seen that coming. When you know you're doing something and you know there's nothing more to it and certainly nothing sinister, it's easy to assume that others will see it the same way.
"Just because many former government officials have been paid large fees to give speeches, I shouldn't have assumed it would be OK for me to do it. Especially after the financial crisis of 2008-2009, I should have realized it would be bad 'optics' and stayed away from anything having to do with Wall Street. I didn't. That's on me."
Kudos, I suppose, for her retroactive candor. But it's astounding that someone who has long been accused of everything from running drugs (supposedly at Arkansas' Mena airport), to ordering a murder (her supposed target was Vince Foster) could not have anticipated that her political foes would seize on her Wall Street speeches and spin the worst.
How could she possibly "assume" that just because she viewed her Wall Street six-figure honoraria as harmless, that others would "see it the same way"? It boggles the mind (mine, anyway) that an establishment Democrat planning to run for president would fail to intuit that taking fat fees from Wall Street, at a time when so many working-stiff voters (the kind Democrats have long depended on) were ticked off at Wall Street's key role in triggering the Great Recession.
She writes, "I should have realized it would be bad 'optics.'" Yeah, now she tells us. Isn't she married to one of America's greatest instinctive politicans? Either Bill warned her about the speeches and she didn't listen; or his comfy life and less-than-robust health have dulled his political instincts. Either way, the damage was done. Understanding "optics" is Politics 101, and she apparently skipped class.
As a result (to quote Nixon), she gave her opponents a sword and they twisted it with relish. And by repeatedly refusing to release the transcripts of her Wall Street speeches, and sustaining her stonewall month after month, her opponents — notably Bernie Sanders and Trump — twisted that with relish.
And she made it so easy for them. During a February '16 town hall, she was asked why she took so much speech money from Goldman Sachs. Her lame response: "Well, I don't know. That's what they offered." Hillary was well-qualified to be president, but responses like that made me wonder whether she was well-qualified to be a candidate.
Bernie Sanders twisted the sword at a March '16 debate: "One of us has given speeches on Wall Street for hundreds of thousands of dollars. I kinda think if you get paid a couple of hundred thousand dollars for a speech, it must be a great speech. I think [she] should release it and let the American people see what the transcript was."
Hillary, in response: "I have said, and I will say again, I'll be happy to release anything I have as long as everybody else does, too."
Bernie's retort: "Secretary Clinton wants everybody to release it? Well, I'm her Democratic opponent. I released it! Here it is! There ain't nothing! I don't give speeches to Wall Street!"
And so it went. And today, watching Trump in action, she's horrified by the irony of it all: "When I read the news that he filled his team with Wall Street bankers after relentlessly accusing me of being their stooge, I nearly threw the remote control at the wall."
As well she should. But by flunking Politics 101, she helped put that team in power.
—
Follow me on Twitter, @dickpolman1, and on Facebook.