Haverford College sues Trump admin. over crackdown on lapsed student visas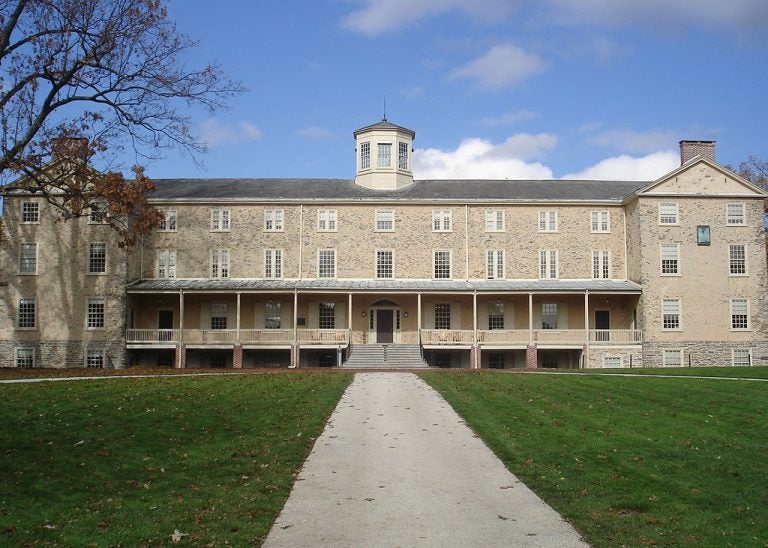 Haverford College, along with four other higher education institutions, is suing the Trump administration over a change in how it deals with international students on visas that have lapsed.
As a result of an August 2018 policy change issued by U.S. Citizenship and Immigration Services, lawyers for the college, which straddles Montgomery and Delaware counties, said the school recently had to tell two unnamed students to leave "based on potential status violations that, prior to the new policy, would not have disrupted their studies."
"This upset the crucial student-university relationship with these students and has irreparably disrupted these students' educational plans, and Haverford has lost tuition as a result," continued the argument in court documents. More than one in ten of the 1,300 students enrolled at the 185-year-old Quaker institution have student visas.
The civil complaint alleges that USCIS used to be more flexible with international students on visas who had fallen out of status for a variety of reasons, such as a delay in processing a visa renewal or a paperwork error. In early August, the Trump administration announced new terms cracking down on what they say is a problem with students unlawfully overstaying those visas.
"The F, M, and J [visa] categories continue to have significantly higher overstay rates than other nonimmigrant visa categories, supporting the need to address the calculation of unlawful presence for this population," reads a release from USCIS earlier this year.
Foreign citizens seeking a degree, cultural exchange or job training may study lawfully in the U.S. by obtaining an F, M, or J visa, depending on the type of educational opportunity they are pursuing. According to data from the Department of Homeland Security, about six percent of international students with F visas stayed in the U.S. beyond the terms of that visa in fiscal year 2016.
To tighten its rules, USCIS announced it would change the way it calculates when to start considering international students with lapsed visas to be "unlawfully present" in the U.S. Too much unlawful presence triggers a three- or 10-year bar on a students' ability to return to the country.
In the complaint, colleges including Haverford say this change has resulted in lost tuition dollars and disrupted the education of students who study in the country in good faith.
The lawsuit asks the court to declare the new policy unlawful, stop the federal government from enforcing it, and to cover the costs associated with the case.
USCIS and Haverford College administrators declined to comment for this story.
The liberal arts college is one of a handful of local educational institutions to publicly state it would not share immigration information about its students with federal immigration enforcement, a part of the "sanctuary campus" movement.
WHYY is your source for fact-based, in-depth journalism and information. As a nonprofit organization, we rely on financial support from readers like you. Please give today.