Hall of Fame nominations are due Thursday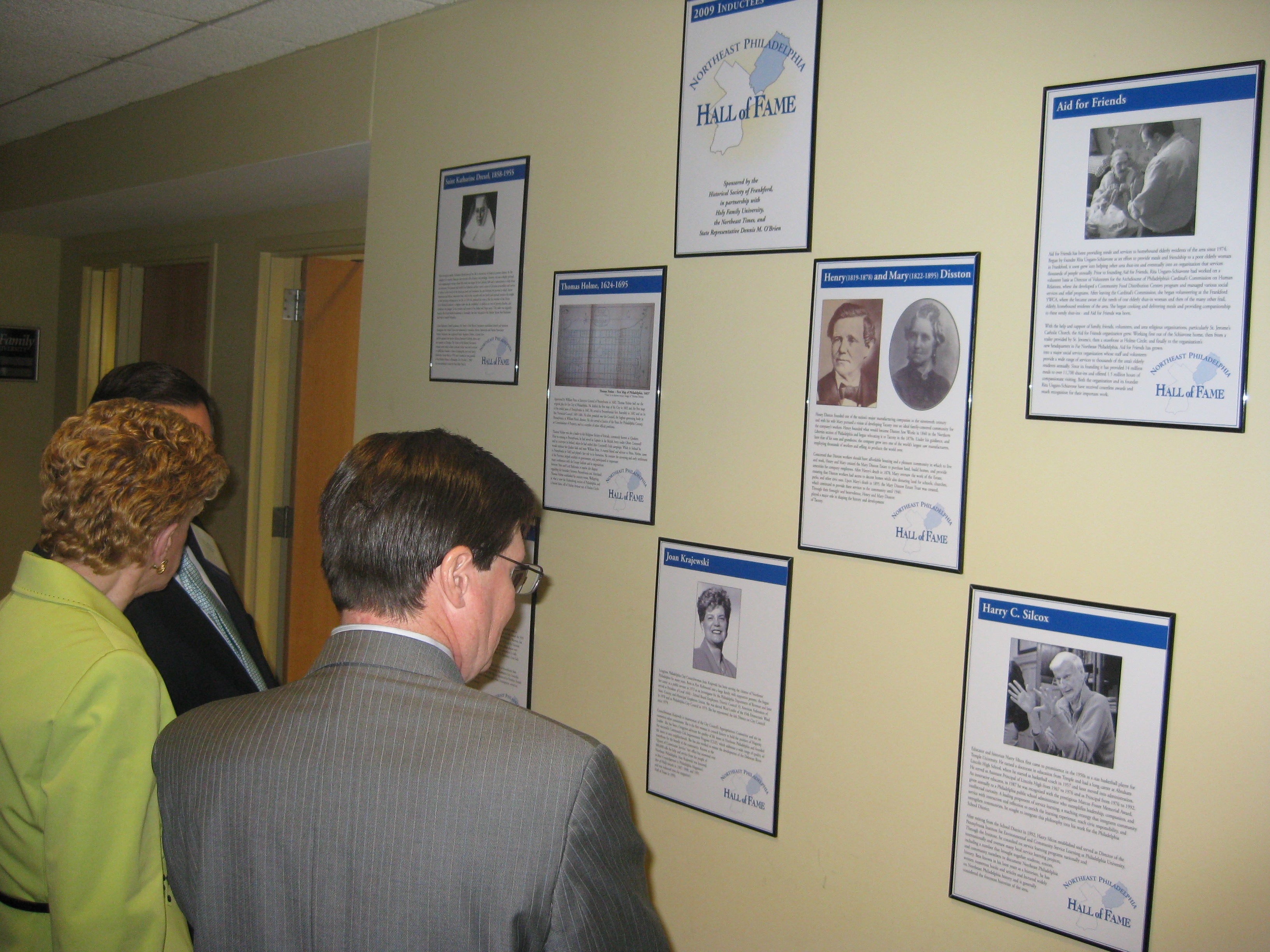 The Northeast gets called a lot of things: suburban, Republican, behind-the-times — and those are just the subtle insults.
But what people in other parts of the city — and even people from the Northeast — don't realize, is that our region is as important, historic and evolved as the rest of Philadelphia. And if you need proof, look no further than the Northeast Philadelphia Hall of Fame.
In the video below, City Councilwoman Joan Krawjewski, one of last year's inductees, talks about the Northeast.
Established in 2008, the Hall of Fame is meant to honor the people and organizations who've played significant roles in the Northeast's development. The first induction ceremony was held in October 2009, and the folks behind the scenes have been working ever since to plan the 2010 event.
2009 Northeast HOF inductees, as described by Rep. Denny O'Brien as he introduced them during last year's ceremony
Thomas Holme is responsible for making this the "greatest city to live in."
"If it weren't for the Disstons, I don't think we'd have the area of Tacony."
Tom Gola "is a hero and a mentor."
Mother Katharine Drexel was "brave" to do work she could have been persecuted for.
Joan Krajewski is "the toughest politician" next to Frank Rizzo.
Aid for Friends "paved the way for services in the home."
Harry Silcox is the "foremost historian" in the area.
Sponsored by the Historical Society of Frankford, Holy Family University, the Northeast Times and State Rep. Denny O'Brien, the Hall of Fame honored its first seven inductees last Fall, and will welcome a handful a new members this year.
But before more Northeast Philadelphians can share this honor, its up to the steering and selection committees to sift through potential candidates — with help from the public.
The selection committee is asking for the public's help in deciding who should be among the next inductees. The ballot below is a way for you to suggest a living or deceased person you think deserves this high honor. The only requirement is that this person have some past or present tie to the Northeast.
Ballots are due to this address by April 1. You can print the ballot below, or use this PDF. This article, complete with the ballot, will run once a week for the whole month of March, and can be accessed 24/7 on our Hall of Fame Page.
More details for the Northeast Philadelphia Hall of Fame will be announced throughout the year, with a date and ticket prices to come. Maybe someone you suggest will be the next inductee.
*Ballot designed by Northeast Times, and used with permission.