Haitians in N.J. and Del. hope for the best as post-earthquake recovery efforts continue
Haitians in New Jersey and Delaware hope to help family and friends back home as the recovery continues.
Dr. Eliezer Marcellus said his immediate family didn't feel much of the earthquake. Most of his relatives are from the north side of the island. But he has heard from people who were affected by the disaster on the south side of the island.
"I do have friends and distant cousins who's from the area who lost family members, whose family members lost everything that they had," he said. "Some of them right now are looking for temporary shelters."
Marcellus is co-executive director of New Jersey for Haiti, an organization that has been providing support for the island since the 2010 earthquake. The organization is seeking medical supplies and hygiene products to send with a small team traveling to the country next week.
Marcellus said the situation on the ground is "active," according to the organization's medical team based on the island. As of Monday, at least 1,400 people had been killed by the quake and at least 6,000 people were injured.
Among those killed was Gabriel Fortuné, a longtime lawmaker and former mayor of Les Cayes, when his hotel collapsed, according to a local newspaper. Marcellus said Fortuné was someone his organization had a relationship with in the area.
"This was the guy who was pretty much in charge of that area in terms of businesses and political stuff, infrastructure," Marcellus said, adding he was a "very, very, very good person."
In Delaware, attendance Sunday was lower than usual at Blades First Haitian Church of God near Seaford.
Pastor Livingstone Marcelin said many church members likely stayed home trying to reach loved ones still living in Haiti by telephone.
Monday morning, he too was still waiting to hear from family living in the southern part of the island nation, which was hardest hit by Saturday's quake.
"When I heard the news, one of my first reactions was to try to call one of my cousins that I talk to from time to time with that lives over there in the south," he said. "I've not succeeded on establishing communication."
Delaware is home to approximately 15,000 Haitians.
He said many members of Sussex County's Haitian community are from the northern side of the island which was hard-hit by the 2010 quake.
Haitians in New Jersey, which has the fourth-largest concentration of Haitians in the diaspora, are trying to get a medical facility up and running on the island because the main hospital sustained damage during the quake. The extent of the damage is not known.
However, there is an urgent need to get a medical facility operational as Tropical Depression Grace is threatening to hit the island. The storm is expected to strengthen to a tropical storm Tuesday, according to weather forecasters.
"We're hoping that God would spare us because it's supposed to be a pretty bad hurricane," Marcellus said.
A tropical storm would be another devastating blow for Haiti, which is still reeling from the July assassination of Haitian president Jovenel Moïse and the ongoing COVID-19 pandemic. The country saw more than 1,100 cases and 89 deaths in the last month, according to the Johns Hopkins University COVID-19 Dashboard.
"Another earthquake is pretty horrible for us. It's like we are going through a cycle of events, it's hard to see that happening again and again and again," Pastor Marcelin said. "It's like you're asking, 'When will it be enough? When will it stop?' Hoping for a miracle, for the situation in Haiti to change. All that has been pretty hard."
Brenda Romeus is equally beleaguered. Her parents immigrated to the U.S. from Haiti in the mid-1970s. As a little girl, she moved back to the island to live with her grandmother while her parents both worked long hours. She returned to the U.S. at the age of seven, and moved to Delaware from East Orange, New Jersey in the early 90s.
"I'm used to hurricanes, but come on," Romeus said. "It's heartbreaking. But all I can say we can do is pray, call on God to heal us."
In 2018, Romeus organized a Facebook page called "Haitians in Delaware" to help members of the community connect with each other online. While she doesn't actively update the page anymore, it has spawned an online group that helps Haitians throughout the state communicate.
She wasn't aware of any plans yet to collect supplies to send to Haiti, but suspects the need will be great.
Marcelin agreed.
"My hope is just that there will be a big support of the Haiti community in that moment, and particularly if they can provide supplies like medicine, tents, nonperishable [food], first aid kits to go to Haiti. That would be very helpful at the moment," he said. "We need that because the government has not been able to organize fast enough to create support internally for this region. Usually when those things happen, the diaspora has been a great support in times like this."
The political unrest and the pandemic delayed a trip that Marcellus and his team would normally make around this time of year. The annual mission trip is to address the medical needs of residents ahead of a new school year. He hopes to make that trip in the fall.
The medical team, 10 doctors and 10 nurses his organization established on the island after the 2010 earthquake, will head to the impacted area later this week.
NJ for Haiti is working with at least ten other organizations to bring aid to the island. They are seeking donations of medical supplies and hygiene products. A fundraiser is being planned, but they are accepting donations through their website.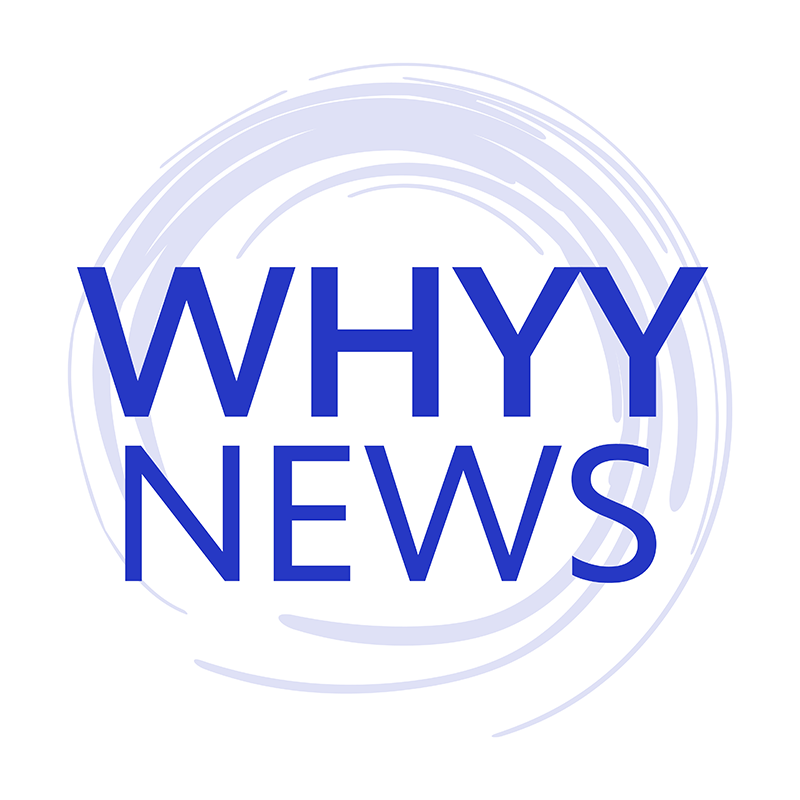 Get daily updates from WHYY News!
WHYY is your source for fact-based, in-depth journalism and information. As a nonprofit organization, we rely on financial support from readers like you. Please give today.