Governor Christie expected to seek disaster declaration for June 23 storm that hit South Jersey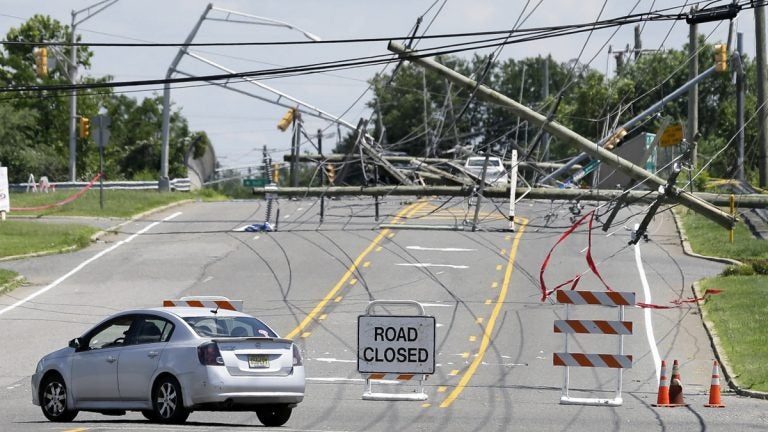 New Jersey Governor Chris Christie is expected to ask President Obama to give four South Jersey counties disaster declarations after a powerful storm hit the area on the night of June 23.
That evening a line of strong thunderstorms brought heavy rain and high winds that left tens of thousands of people without power in Atlantic, Camden, Burlington and Gloucester counties. Many homes and business were damaged by falling trees and flying debris. The winds even flipped a car at the Deptford Mall parking lot.
In an email this afternoon from Harrison Township Mayor Louis Manzo, who talked with representatives from the Governor's office, he reported to area mayors that the storm has already cost local governments nearly $16 million, which tops the $12.4 million thresh-hold needed to seek disaster declaration.
The next step, according to Manzo, will be for Governor Christie to formally request, from the White House, aid from the Federal Emergency Management agency. Manzo wrote that it could take two weeks after approval before FEMA will meet with local officials and possibly a few months before federal money is released.