Germantown shooting claims Holmesburg man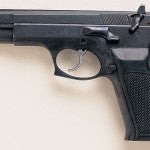 A Saturday afternoon shooting in Germantown resulted in the death of Holmesburg man.
Parrish Holmes, 39, of the 8000-block of Ditman Street, was shot shortly afternoon on Saturday on the 800-block of East Woodlawn Avenue. He was pronounced dead at Einstein Medical Center around 1 p.m. No further details have been released.