Germantown residents say their City Council person abused her power to help a political backer win a development contract
A group of Germantown residents filed a complaint against City Councilmember Cindy Bass, alleging the lawmaker abused her power during a community meeting.
A Germantown community group has filed a formal complaint against City Councilmember Cindy Bass, alleging the three-term lawmaker abused her power during a December community meeting called to discuss the future of the Germantown YWCA building, a long-vacant neighborhood landmark bemoaned as a neighborhood eyesore for close to two decades.
Filed last week with the City Controller's Office, the complaint filed by a group calling itself Friends for the Restoration of the Germantown YWCA Building asserts that Bass "hijacked" the meeting and "incited physically threatening behavior by unknown men who seemed to be there on Cindy's behalf."
"I was afraid a gun was going to come out," said Yvonne Haskins, a member of the Friends group, which organized the meeting. "It was just scary."
The contentious meeting was precipitated by the Philadelphia Redevelopment Authority's decision last year to cut ties with KBK Enterprises, the Pittsburgh-based company selected in 2016 to restore the Germantown YWCA. The move came after neighbors, including Haskins, pressured the authority to change course because KBK had failed to show it had the financial capacity to follow through on the project since it was awarded the redevelopment contract.
Participants say things took a left turn after Bass insisted on taking the stage to address neighbors despite organizers asking her not to. She claimed the city discriminated against KBK, a Black-owned company. She also said the redevelopment authority told the developer, a political backer of hers, that the project required historical tax credits to be completed, and that KBK never had proper access to the site, claims the authority disputes.
During the question and answer portion of the agenda, Bernard Lambert, a member of the Friends group, said speakers were repeatedly interrupted by members of the audience he did not recognize. The men, some of them wearing jackets labeled Leverage Commission, interjected by shouting "KBK" or "Black developers," he said.
Annoyed by the "disruptive" and "disrespectful" behavior, Lambert spoke up. "I blurted out, in frustration, 'if you're here with Cindy you have to go,'" he said.
In response, the men jumped out of their chairs and huddled around Lambert. After the meeting was over, he said a separate group approached and threatened him, telling the longtime resident to never "go against Cindy or us again." Fearful of physical violence, Lambert had a friend drive him home instead of walking the three blocks alone.
"I had never been in that type of situation. I'm very low key, laid back," recounted Lambert.
Robert R. Kirby, who co-founded the Leverage Commission and Germantown-based Imperial Construction, said Bass did not personally invite his group to the meeting, but he did learn about the meeting from an online flier her office emailed. He said he became upset with Lambert because he felt like he was being treated like an outsider and not someone who grew up in the neighborhood and remains active in the community.
"We support Germantown. We support jobs in our area. We support Black men working where we live. Telling us to get out is like telling us to get out of our own living room," said Kirby, adding that the "whole thing was mischaracterized."
Asked about the men who approached Lambert, Bass said she hadn't invited any of them to attend the meeting. She declined to comment on the complaint filed with the City Controller's Office, saying it would not be "prudent."
A spokesperson for City Controller Rebecca Rhynhart would not confirm or deny that the office is investigating the matter.
In the meantime, the future of the YWCA building, which has sat vacant since the early 2000s, remains uncertain. The Friends group, which is pushing for the 1915 property to be used for affordable housing, expects that the redevelopment authority will issue another request for proposals, but it's unclear when that might happen or whether they will get their wish. The Germantown YMCA building has sat vacant and in disrepair for years since the PRA foreclosed on the building when its last owner, Germantown Settlement, failed to repay a $1.3 million loan to turn the landmark into a community center.
Bass, who has considerable control over the project thanks to a longstanding practice known as councilmanic prerogative, said she would like to see the blighted property be used for market-rate apartments with monthly rents ranging between roughly between $800 and $1,100.
"I think that, for the most part, is pretty affordable right now for a lot of people and will allow them, people who have been in Germantown for a very long time, to stay in Germantown," said Bass.
KBK declined to comment. The company's proposal called for converting the building into two dozen apartments — half one-bedrooms and half two-bedrooms — with retail and commercial space on the ground floor.
KBK was slated to complete the project in 2019. Now it's back to square one.
"We just want the building to be developed at this point because it's been sitting," said Lambert. "We were just wanting to get the ball rolling."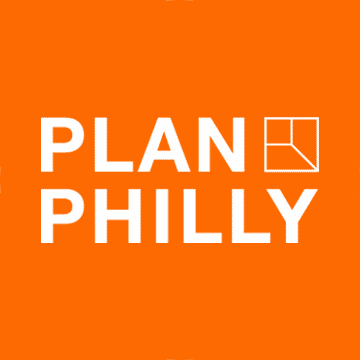 WHYY is your source for fact-based, in-depth journalism and information. As a nonprofit organization, we rely on financial support from readers like you. Please give today.