Gas workers say union solidarity will help them defeat sale of PGW
Listen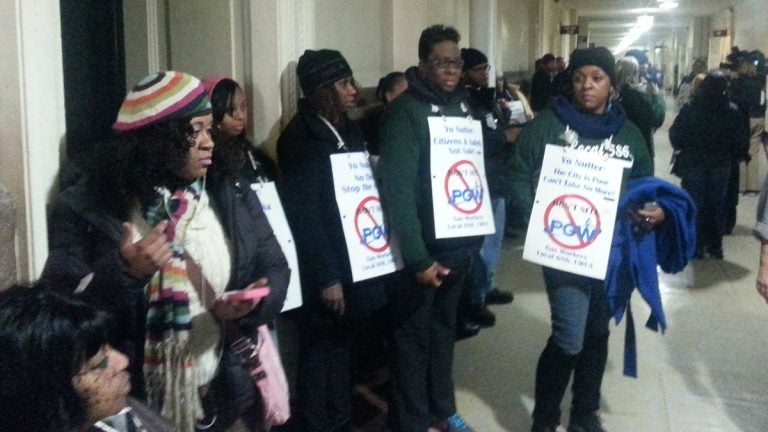 Members of City Council and the union that represents Philadelphia Gas Works employees are already concerned about Mayor Michael Nutter's plan to sell the utility to a private company.
The proposed $1.8 billion deal between the city and UIL Holdings Corp. of Connecticut is designed to help the city's pension fund while allowing the utility to grow and possibly take advantage of opportunities it can't now under city control.
Keith Holmes, president of the Gas Works Employees Union, said his members are counting on support from other unions.
"We're going to oppose this sale and we're going to do everything we can," he said. "And we hope council sticks by us. Leading into this, they thought the city unions were going to break apart because they are going to put money into the city pension fund.
"That will never happen," Holmes said. "There is no way any city union is going to try and benefit off the backs of another city union."
City Council President Darrell Clarke is waiting for additional documents to do a thorough review of the deal.
Nutter said his administration is gathering the documents for council.