From all walks of life, Philadelphians gather to mourn John Chaney
Listen
3:41
Updated at 6:10 p.m.
John Chaney's body lay at center court Monday morning as mourners filed past and Frank Sinatra's "My Way" played softly through Temple University's Liacouras Center.
Some stood and muttered. Others kneeled and crossed themselves. Each — in their own quiet, reverent way — paid tribute to the basketball coach who became a Philadelphia icon.
"He was a visionary," said Lewis Fields, who played under Chaney when the coach was at Cheney State University in the 1970s.
Chaney died on January 29, a week after his 89th birthday. His public viewing took place Monday ahead of a private ceremony at the university where he spent 24 years as the head men's basketball coach.
His ferocious intellect left an indelible mark on the city where he was raised — and where he spent his distinguished career.
On Monday, everyone had a John Chaney story to tell. And they were eager to tell it.
Some knew Chaney intimately for years. Others, like Nikki Skipworth, flew briefly through his orbit, but still felt an overwhelming bond to the coach.
Skipworth and her grandmother ran into the coach at a supermarket in the late 1990s. Her grandmother, Pansy Pippens, cornered Chaney and praised him for some of the colorful language he'd used when upset during a recent game.
"I was cussin', too," Pippens told the coach.
When Pippens died, Chaney sent the family his condolences along with an autographed t-shirt. Skipworth never wore it before Monday and has been careful to protect it.
"I had to hang it inside out," she said of the heirloom.
Skipworth said her grandmother was drawn to Chaney because she could tell that he cared about his players' academic and emotional development. For Skipworth herself — who grew up in North Philadelphia playing basketball — Chaney represented a simple and powerful idea:
"There is hope," she said.
Over his decades in coaching, Chaney became a leading advocate for young, Black men and — in many ways — a voice for Black Philadelphia.
"He was one of my heroes as a child," said John Patterson, who had Chaney as a gym teacher in the late 1960s when Chaney was a coach at Simon Gratz High School.
If you were from North Philadelphia, Patterson said: "John Chaney was it."
Chaney made a point of recruiting young, Black men from neighborhoods that struggle with violence and poverty — the kind of players that marquee programs overlooked.
"Without John Chaney, I'd probably be dead or doing a long time in jail," said Arthur Stone, who won a Division II national championship under Chaney in the late 70s at Cheyney University. "We can make it, too. We just need opportunities and a chance."
It was a mission born from experience. Chaney was the MVP of Philadelphia's public league when he played at Benjamin Franklin High School in the early 1950s. But none of the major programs in the city offered him an opportunity to play college ball. He instead attended Bethune-Cookman, an historically Black university in Florida.
In the 1990s, Chaney lambasted the "racist" NCAA for a rule that set academic eligibility criteria for freshmen athletes, arguing that the rule disproportionately harmed students — many of them Black — from underfunded and underperforming high schools.
"You tellin' me the NCAA can decide who LIVES and who DIES among black folks," Chaney told Sports Illustrated in a classic 1994 profile. "Education is FOOD, it's HEAT it's SHELTER! Who has the right to deprive ANYONE of that?"
Chaney continued to recruit players who would be ineligible as freshmen because of the NCAA rule. One of them was Aaron McKie — a North Philadelphia native who went to the same  school, Simon Gratz, where Chaney got his first high school coaching gig.
"Temple and Coach Chaney took a chance on me," said McKie at the Monday afternoon funeral service.
McKie went on to become a Temple legend and longtime NBA player.
"It changed the course of my life," McKie said. "He helped me get a seat at the table."
McKie now has a chance to do the same for others. In 2019, he became the head men's basketball coach at Temple.
If Chaney was blunt with the powers that ran college sports, he was just as blunt with his players.
Lewis Fields remembers Chaney running three practices a day at Cheyney State — and a fourth in the late evening if he didn't like how the third practice went. But it was all toward the goal of self-improvement, said Fields.
"What he gave was discipline," said Fields, who came to Chaney's public viewing decked out in Cheyney State blue. "Discipline was number one."
When an injury cut short his career, Fields pivoted to a career in social work — channeling Chaney's lessons about excellence
"Coming from South Philly I didn't know anything else [but basketball]," Fields said. "But I remember Coach Chaney said you gotta do well at anything."
Even small brushes with Chaney's no-nonsense style left their mark. Arnold Joyner Jr. had Chaney as an instructor at Cheyney State University and remembers that Chaney gave him a "C" in the class because he didn't give full effort.
Joyner recalls laughing to himself and admitting that Chaney was right.
"He means integrity, professionalism, greatness," Joyner said of the famous coach.
And there were stories of Chaney's kindness, too. Even small gestures left an imprint.
Marc Jackson — a former Temple standout and NBA player — talked at Chaney's memorial service about growing up in Philadelphia without a father and how he struggled to control his emotions. Chaney became his surrogate father, Jackson said. And he tearfully recalled a time when Chaney sat out a game alongside him after Jackson was suspended for elbowing an opponent.
"That day Coach sat out with me, that was like a father taking they child to a job to teach him how to become a man," Jackson said.
Even small Chaney gestures left an imprint.
Betty Ann Givens recalled dropping off one of her sons at a basketball camp Chaney helped run.
She wanted to get another son signed up, but wasn't sure if there would be a slot. She went up to Chaney and asked if there was some way to squeeze him in.
As Givens recalled, Chaney gave a simple response:
"Just bring the boy. Bring the boy."
—
This story will be updated. Temple will livestream the funeral service for Chaney, which begins at 3 pm.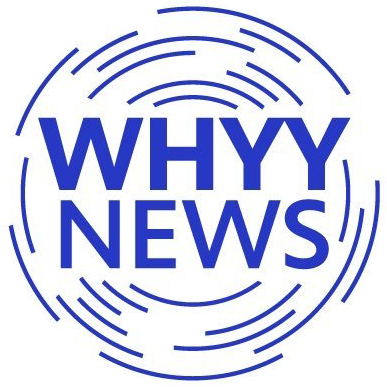 Get daily updates from WHYY News!