Fox News has first clash in Delaware court with Dominion Voting systems
Both sides want the judge to pronounce them victors in the $1.6 billion defamation case, negating the need for a trial slated for next month.
"It's unbelievably offensive to me. Our viewers are good people and they believe it."
That's an email Fox News host Tucker Carlson wrote about two weeks after the 2020 presidential election. It came as lawyers for defeated Donald Trump espoused the allegation that Dominion Voting Systems had used algorithms to fraudulently steal millions of votes from the Republican incumbent and give them to his Democratic challenger Joe Biden, elevating him to the presidency.
Carlson's words were among dozens of comments by Fox News and Fox Corp.'s personalities, employees, and executives that disparaged the false claim that Dominion had led the left-wing crusade to steal the election from Trump.
Dominion showed many of them on a video screen in a Delaware courtroom Tuesday during a daylong hearing in its $1.6 billion defamation suit against the network. Dominion has claimed Fox continued to air falsehoods, with recklessness and malice, to keep Newsmax and other right-wing outlets from siphoning off Fox viewers.
Carlson wrote his incendiary missive to fellow host Laura Ingraham, who had called Trump lawyer Sydney Powell "a complete nut."
Dominion claims such comments were made privately while Fox continued using the public airwaves to put Powell, Rudy Guiliani, and other Trump acolytes on the air, with Carlson, Lou Dobbs, Maria Bartiromo, and other hosts buttressing their lies with supportive commentary masquerading as facts.
The Dominion attorneys argued before Superior Court Judge Eric M. Davis that he should award the case to the voting machine company even before a trial that's slated to start in mid-April and last about six weeks.
Davis also heard from attorney Erin Murphy for Fox, which also wants him to dismiss the case in the network's favor.
Fox has claimed in court papers that its coverage was fair reporting on newsworthy matters of the highest importance and protected by the First Amendment's right to freedom of the press.
One slide Murphy presented Tuesday in court was entitled: "What matters is whether the press accurately reports the allegations, not whether the underlying allegations are false.''
Murphy said that while comments by Dobbs and others at times veered "close to the line" of defamatory commentary, they were always leavened with questions of Powell, Guiliani, and others about what evidence they had to share with viewers and with statements that the allegations merited investigation, especially since it revolved around a presidential election.
"Dominion doesn't want to talk about where these [allegations] came from,'' she said.  "Fox News did not make this up."
She added that when the hosts offer their commentary, "we don't think any of those shows provide a basis for a reasonable viewer to perceive them as fact."
Davis had said earlier this month during a conference with the lawyers that he would complete the hearing within the day, but late Tuesday, with Murphy still making arguments, said it would continue today.
Unless Davis rules for either side, the trial could feature testimony from media mogul and Fox chairman Rupert Murdoch, as well as hosts such as Carlson, Bartiromo, Ingraham, Dobbs, and Sean Hannity.
Davis has ordered the sides to produce witness lists, but none have been submitted yet. Fox, however, has filed papers saying the 92-year-old Murdoch should not be forced to testify.
The Dominion-Fox battle is the latest major business lawsuit handled in Delaware, where more than 1.8 million companies are incorporated. For example, Elon Musk has testified at the New Castle Courthouse twice since 2021 in cases involving his companies Tesla and Twitter.
Tuesday's hearing began with more than an hour of legal wrangling, perhaps offering a window into what would likely be a testy, nitpicky battle in Courtroom 7E should the trial be held. Jury selection is scheduled to start on April 17.
Murphy opened by objecting to some of Dominion 377 slides, saying they included what she called information that had already been redacted or included personal information such as phone numbers.
Dominion's Justin Nelson countered that redactions in court filings did not prohibit lawyers from presenting their cases in open court.
At one point, while Nelson spoke, Murphy blurted, "that's not what" before Davis stopped her cold.
The mild-mannered judge, who had started the morning by reminding the attorneys that he would be asking questions, but they were not to talk over each other, reiterated his instruction
"No interrupting,'' the judge scolded.
Judge Davis ultimately allowed Dominion to present its slides, but cautioned reporters and spectators not to publish sensitive information.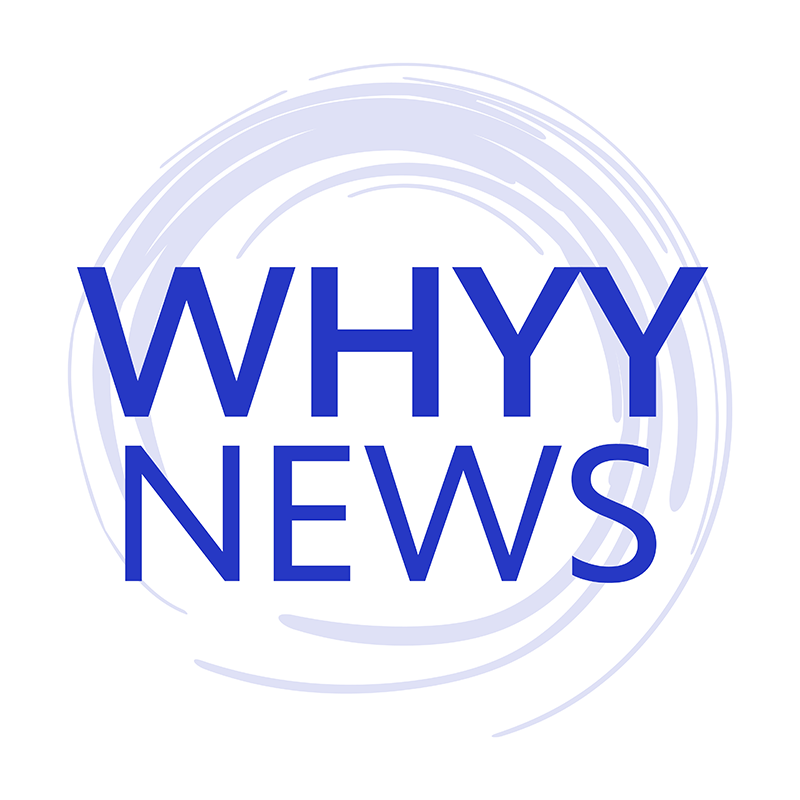 Get daily updates from WHYY News!
WHYY is your source for fact-based, in-depth journalism and information. As a nonprofit organization, we rely on financial support from readers like you. Please give today.