Fox Chase Town Watch warns of abduction attempt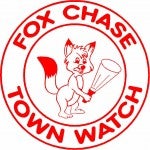 We received an e-mail this weekend from Fox Chase Town Watch detailing an incident last Saturday that may have been an abduction attempt.
Three girls were playing in St. Cecilia's schoolyard last Saturday around 7 p.m. when they noticed a man watching.
The man, sitting in his truck with his window down, drove to to the other side of the parking lot when the girls moved away from him. As the girls attempted to leave, they said the man stopped his truck in their path and opened his door. When he noticed the girls had a dog with them, he closed the door.
The girls fled in the opposite direction of the truck, and saw the man circling the block as they made their way home.
A description of the man has been released: a white, balding man with gray hair who is around 45 years old; he was wearing a long sleeve black shirt under a white T-shirt with paint on it and driving a newer-looking dark blue Toyota SUV.
Fox Chase Town Watch is urging anyone who sees this man to call 911 or Special Victims Unit at 215-685-3251, 215-685-3252, or 215-685-3253.