Former Philly Council President Anna Verna's portrait now on display
Listen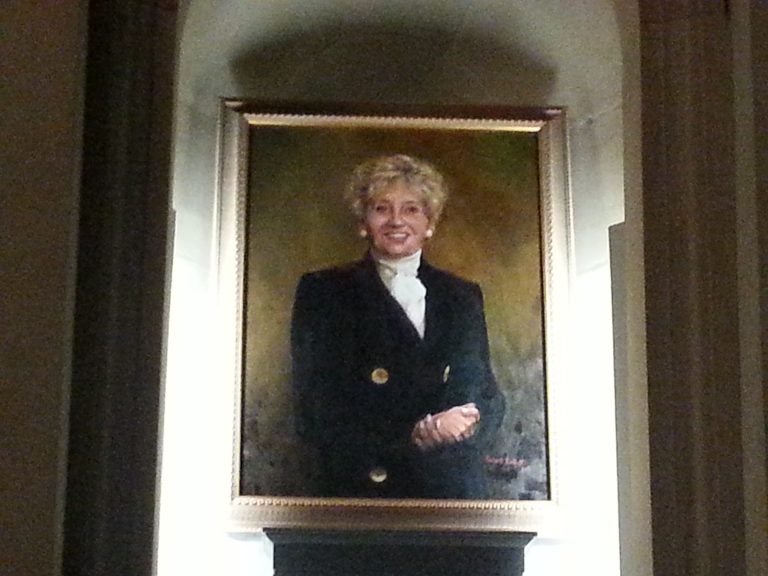 The first woman to be Philadelphia City Council President is now immortalized in oils.
Former Council President Anna Verna's portrait was quietly put up in the caucus room this week. Painter Robert Coletti was her legislative aide for five years and Verna commissioned him to do the portrait.
"I was honored, very honored to do it." Coletti said. "I am not a professional, I'm an amateur. I did it out of love. I have great admiration for her."Councilwoman Marian Tasco, D-9th, didn't notice the painting until it was pointed out."Ooooohhh when did they do that? They just put it up? It's wonderful. Wow, historic."
Democratic Councilwoman-at-large Blondell Reynolds Brown says Verna's personality comes through in the painting."I'm not an art critic, but I know the aesthetic of an artist when I see one," she said. "Whoever the artist was captured the warmth of Council President Verna."The public can view the portrait inside council's caucus room Thursdays before the weekly voting session.