Forecasters issue Severe Thunderstorm Watch for New Jersey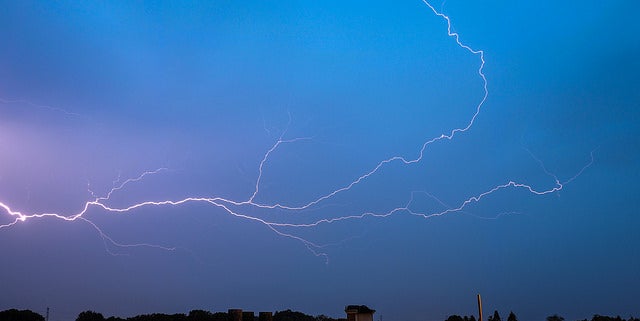 Thunderstorms that develop Wednesday afternoon and evening may become severe, forecasters say.
In response to the threat, a Severe Thunderstorm Watch is in place through 9 p.m. for all New Jersey counties, according to the National Weather Service.
Storms may produce heavy rain, damaging winds, cloud to ground lightning, and large hail, forecasters advise.
The threat is due to a highly unstable atmosphere, said John Homenuk, lead forecaster at New York Metro Weather.
"With heat and humidity, instability is increasing rapidly throughout the area. As lift increases this afternoon, expect thunderstorms," he said.
A severe thunderstorm watch means that the potential exists for the development of thunderstorms, which may produce large hail or damaging winds, according to NOAA. A severe thunderstorm warning, on the other hand, means that a severe thunderstorm is occurring or is imminent based on doppler radar information.