Food For Thought: a shepherd's pie recipe worth staying home for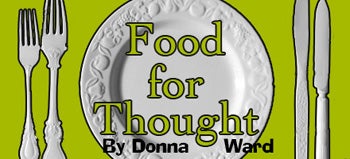 With the increasing financial hardship and economic strain, more NEasters are choosing to dine in and save some money, rather then eat out. Given the fact that more and more people are taking on this custom, I am including a recipe that I came upon a few weeks ago for all our money-saving friends, and those who want to try a little something different. Try this fast, easy and delicious Shepherd's Pie recipe from Ladies Home Journal with a low calorie count of just 246 per serving.
Ingredients you will need:
2 cups mashed potatoes
1 cup shredded cheddar cheese
8 oz lean ground beef
4 oz Italian sausage
1 cup chopped onions
2 cups of sliced zucchini
14 oz diced tomatoes (1 can)
1/3 cup tomato paste
1 teaspoon ground pepper
1 teaspoon paprika (optional)
Begin by preheating your oven to 375 degrees. Next, combine mashed potatoes and part of the cheddar cheese in a bowl. Set mixture aside without baking in the cheese.
In a skillet (preferably), sauté ground beef, sausage and onions over medium to high heat, and stir until the meat is browned and onions are tender (about 5-10 minutes), then drain off the fat. Next stir in the zucchini, tomatoes, tomato paste and pepper, and bring to a boil.
You can either divide the mixture into six individual casserole dishes or place the meat mixture in one large casserole bowl. Spoon mashed potatoes into small mounds on top of the meat mixture within the dishes or in one large mound in the center if you choose to use one casserole dish. Sprinkle the remainders of the cup of cheese and add a dash of paprika (if you choose to use it).
Place dish or dishes into a baking pan and bake uncovered until hot and bubbly for 25 to 30 minutes. Let stand for 15 minutes to cool before serving. Serves up to six people.
Food For Thought is a NEast restaurant review column written by Donna Ward that runs every other Thursday on NEastPhilly.com. See all of Donna's reviews here. Read other NEastPhilly columns here.