Food Bank of Delaware readies for its busiest season amid growing food insecurity
More Delawareans are seeking help putting food on the table, in part due to rising food prices.
From Philly and the Pa. suburbs to South Jersey and Delaware, what would you like WHYY News to cover? Let us know!
As colder temperatures start to creep in and the holiday season approaches, the Food Bank of Delaware is prepping for its busiest time of the year.
New data from the United States Department of Agriculture shows the reality of growing food insecurity in the First State. In 2022, the number of Delawareans facing food insecurity increased by two percentage points, meaning 12% of the state population struggles to get enough food.
Even that slight shift in need has been reflected in greater demand on the Food Bank of Delaware's services.
"We initially saw back in March 2022 that high demand for food assistance as people were essentially losing their jobs overnight. But a lot of government programs stepped in to assist them," said the Food Bank's Kim Turner. "But we actually saw a decline in the number of people needing our services throughout the pandemic."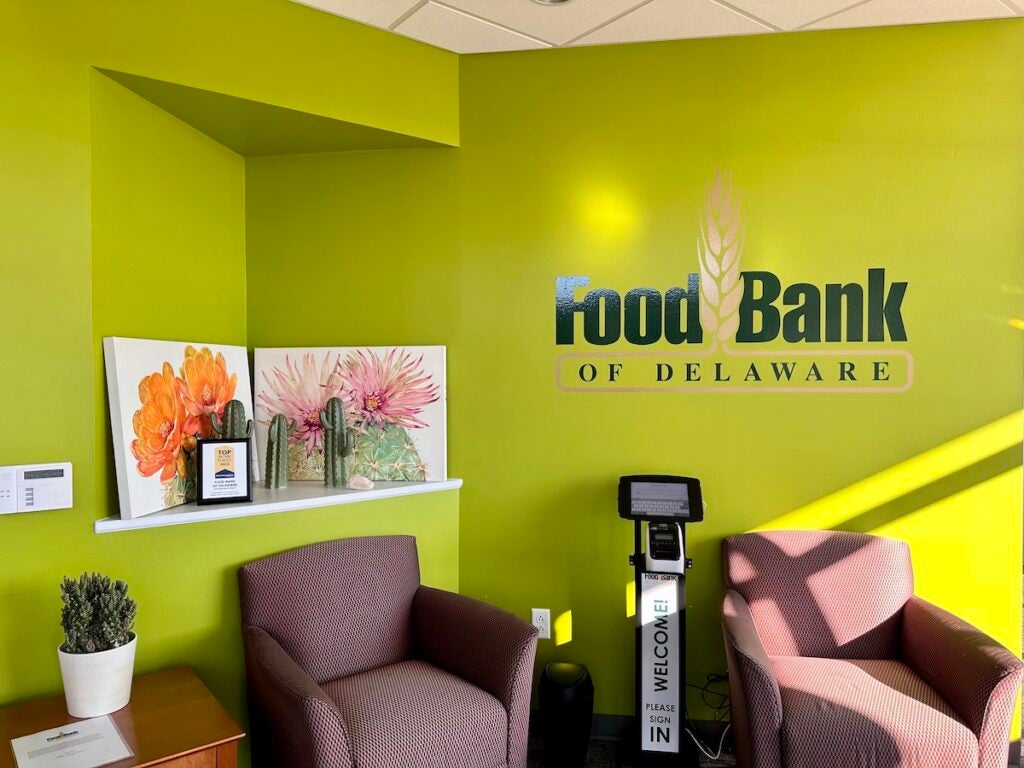 Despite Delaware's relatively better performance compared to the national average, Turner emphasizes that the need for food aid is steadily growing. Visits to the Food Bank's pantries have increased, particularly during the fall.
"Last fall, I think we really saw the high cost due to inflation," she said. "That's really when we started seeing increases in the number of people who were coming out to our pantries that we operate here at the Food Bank in Newark and Milford."
"Our Healthy Pantry centers, which are our food pantries here at the Food Bank, saw a 76% increase in visits," she said.
Turner describes this situation as a perfect storm, with more Delawareans turning to the Food Bank to make ends meet.
"We know that every day people are being impacted by the high cost of inflation," she said. "People who are working are really having a difficult time making ends meet because housing costs are high. Day care costs are high, fuel prices are still high and then to fill up your grocery cart at the store, those prices are high."
"Foods that we used to be able to buy for 'x' amount of dollars are now even more expensive. Supply chain issues significantly impacted the amount of food donations that we received in recent years. So we've had to buy more of the food," Turner said.
Despite the increased difficulty in finding food, the mission to bring food to the table for all still stands.
Middletown resident Susan Breakie has been volunteering at the Food Bank for more than five years. While she hasn't experienced food insecurity, she's helping provide food to help others have more stability, especially for the holidays.
"I have been very blessed and fortunate in my time that I haven't had to use the Food Bank, which makes me even more motivated to help others," she said. "They deserve to be treated with dignity and respect."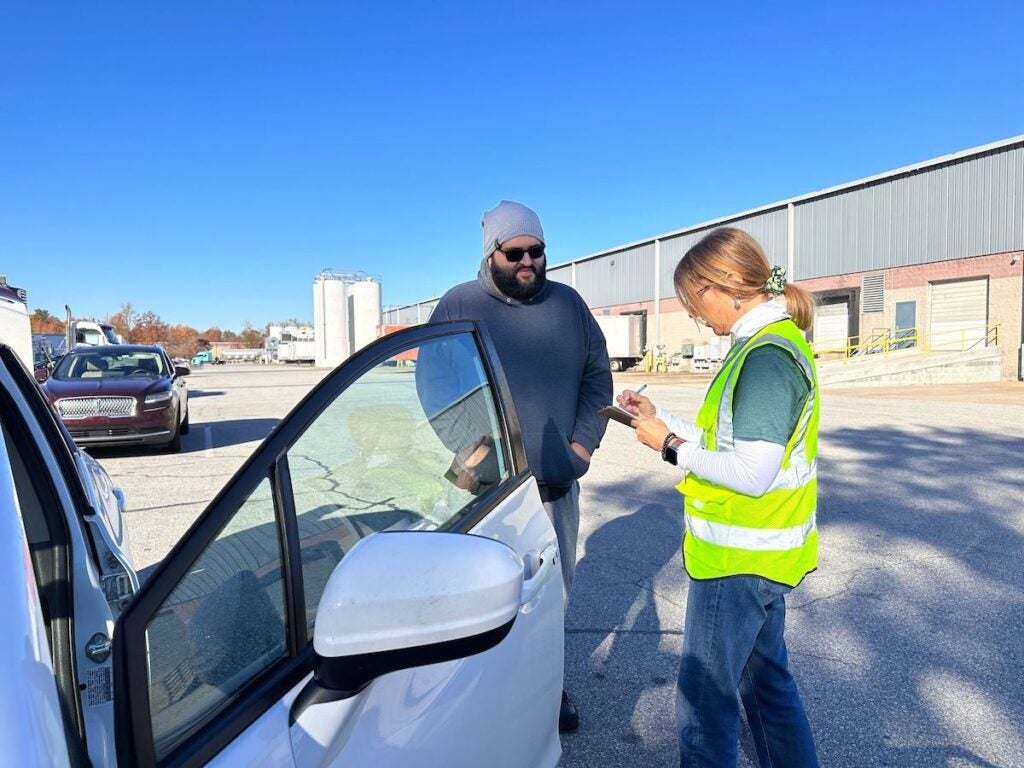 Her role primarily involves assisting with mobile pantries, where volunteers load food into the trunks of individuals who drive through.
"I do a lot of the mobile pantries. So that means the Food Bank goes to Delaware Park, and people sign up, and they drive through and all the volunteers put food into their trunks," she said. "There's been a lot more not only demand for food, but also for essentials."
She's seen more people in need of things like formula, baby diapers, personal care products, feminine care products, dog and cat food, and household products.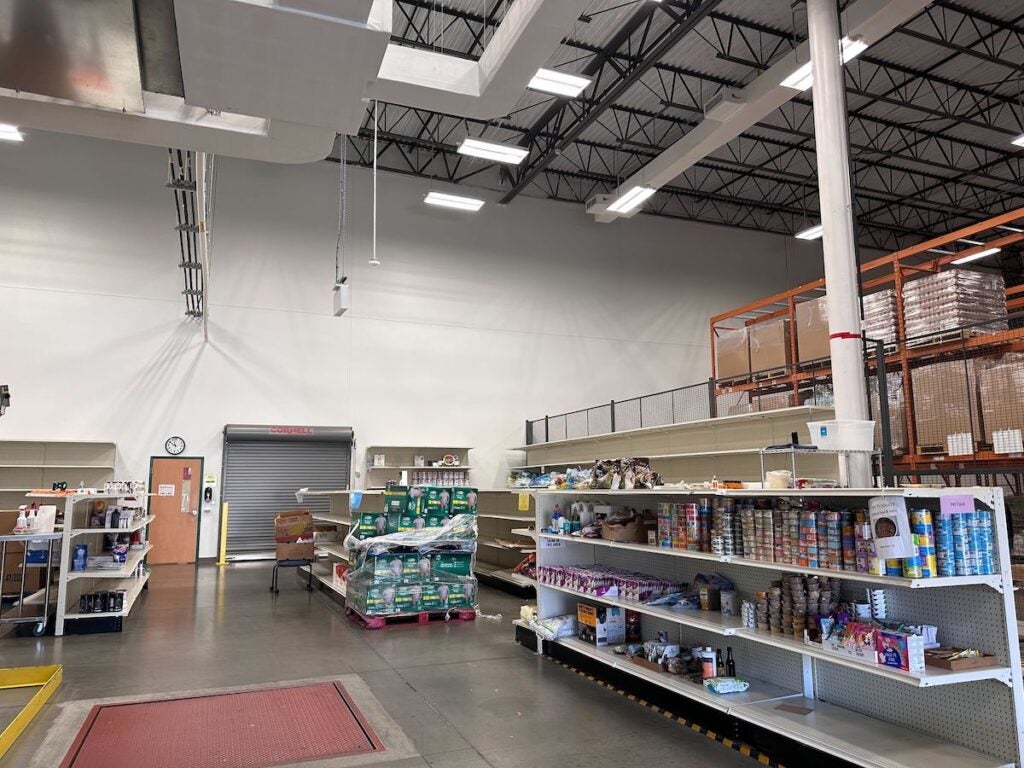 With winter just around the corner, the Food Bank of Delaware is preparing for a series of campaigns to address the increasing need.
"This time of year is especially busy as people are hosting food drives. I know the 'Stuff the Bus,' that's DART First State's annual holiday food drive, that starts next week. There's a turkey round up that starts next week," she said. "We are holding our mass drive-thru distribution where we'll be providing turkeys to the community."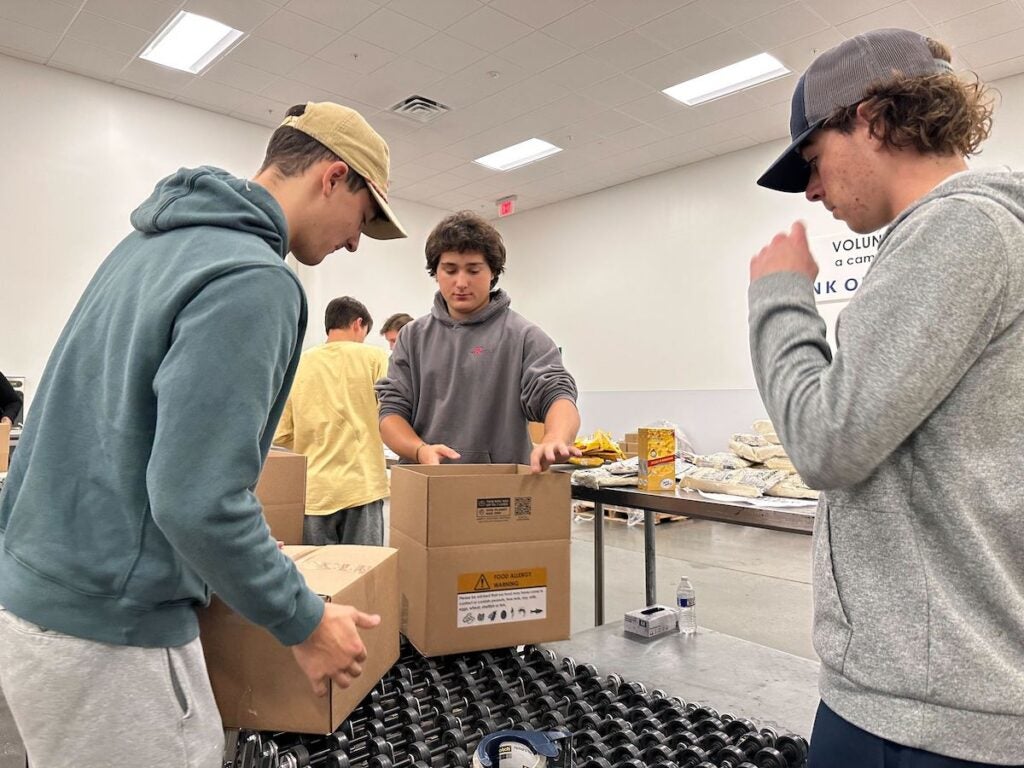 Those in need can pick up food at a trio of mass drive-thru events in all three counties at the following locations:
Sussex County: Crossroad Community Church on Monday, Nov. 6 starting at 10 a.m.
Kent County: Dover Motor Speedway on Wednesday, Nov. 8 starting at 10 a.m.
New Castle County: Delaware Park on Friday, Nov. 17, starting at 10 a.m.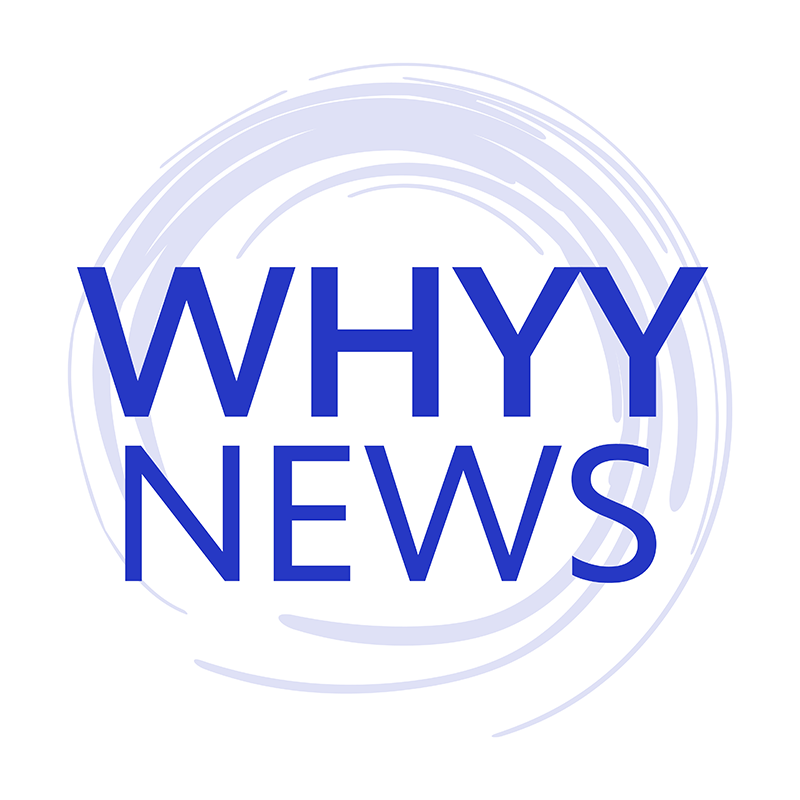 Get daily updates from WHYY News!
WHYY is your source for fact-based, in-depth journalism and information. As a nonprofit organization, we rely on financial support from readers like you. Please give today.