First African Baptist church fined, City to brace dangerous wall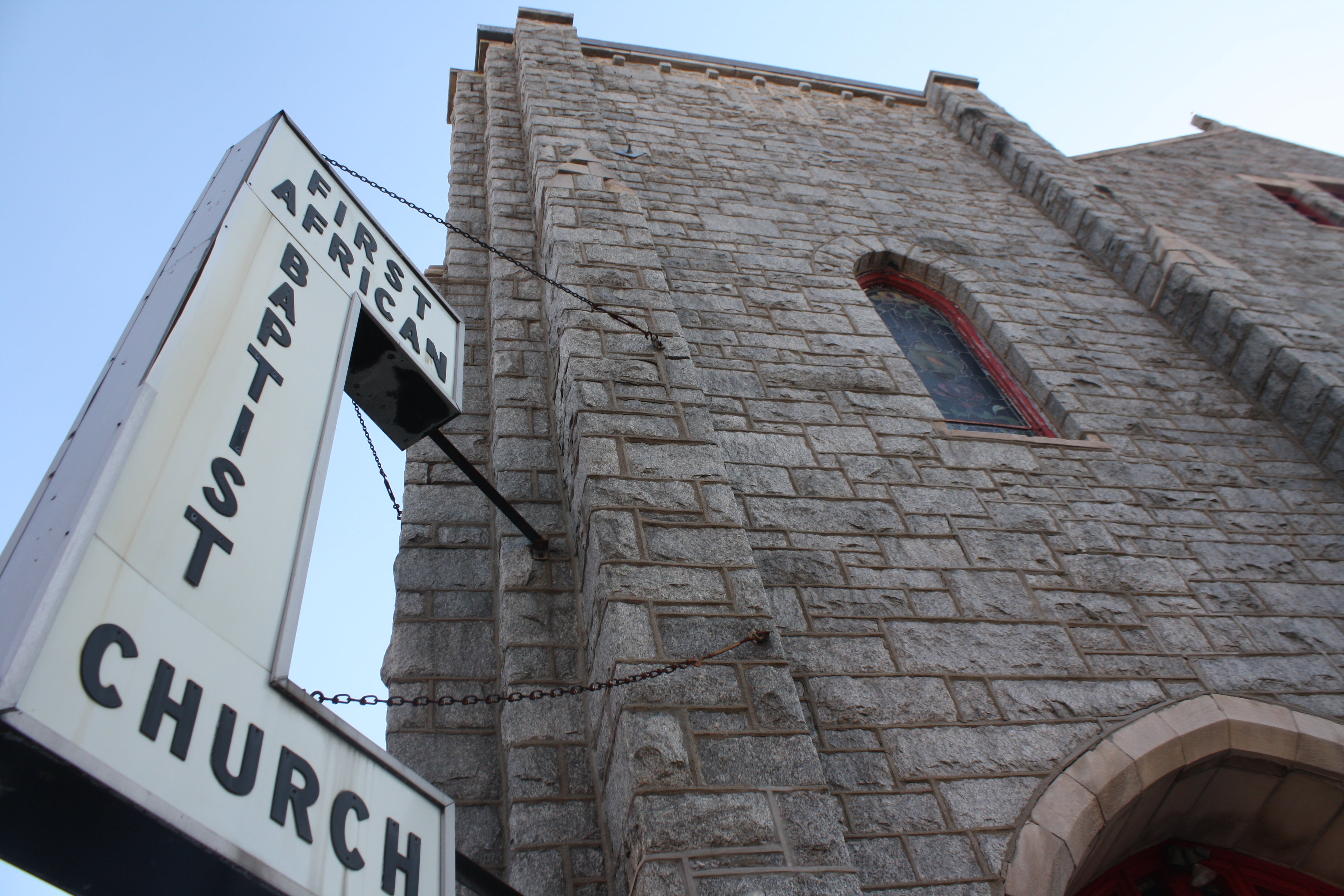 Municipal Court Judge David Shuter has fined First African Baptist Church $10,000 for failing to comply with a previous court order to brace an "imminently dangerous" parapet wall on the east side of the church building, at 16th and Christian streets in South Philadelphia.
At the same time, the City of Philadelphia agreed to do the necessary bracing work after lawyers for Pastor Terrence Griffith said the church doesn't have the money to pay for repairs. The City will stabilize the parapet wall and do any other work it needs to resolve the "imminently dangerous" violation issued for the church by the Department of Licenses and Inspections. The cost of those repairs will be recouped through a tax lien against the property. Other parts of the church have been deemed "unsafe"—a less urgent violation—by L&I as well.
Joanna Klein, an attorney for the city, initially asked for a fine of $24,000, or $2,000 for each day the church failed to comply with the order issued earlier this month. Judge Shuter settled on $10,000 instead.
Sharif Street and Darwin Beauvais, lawyers representing Pastor Griffith, also filed a motion for the Court of Common Pleas to vacate a Historical Commission decision from October 9th placing the building on the city's historic register. Judge Shuter said he doesn't believe he has the authority to singlehandedly vacate that decision. He said he'd review the motion and schedule a hearing if he thinks it's necessary.
Pastor Griffith has been working to sell the building for demolition and redevelopment and is hoping to relocate the congregation, which was formed in 1809 and moved to its current location in 1906, to another site. A small group of current and former congregants is working to stop the demolition, and supported the historic designation of the church.
Griffith and his lawyers say the historic designation threatens the viability of the congregation by jeopardizing Griffith's plan to sell the building. Griffith says the church can no longer afford to pay for upkeep of the building.
Now that the church has been designated historic, its owners can't do any demolition or renovation work that isn't approved by the Historical Commission, though "imminently dangerous" violations from L&I trump the Commission's jurisdiction. Another hearing is scheduled for mid-December to determine whether the necessary work has been completed.