Firefighters rescue boy from icy Cape May County lake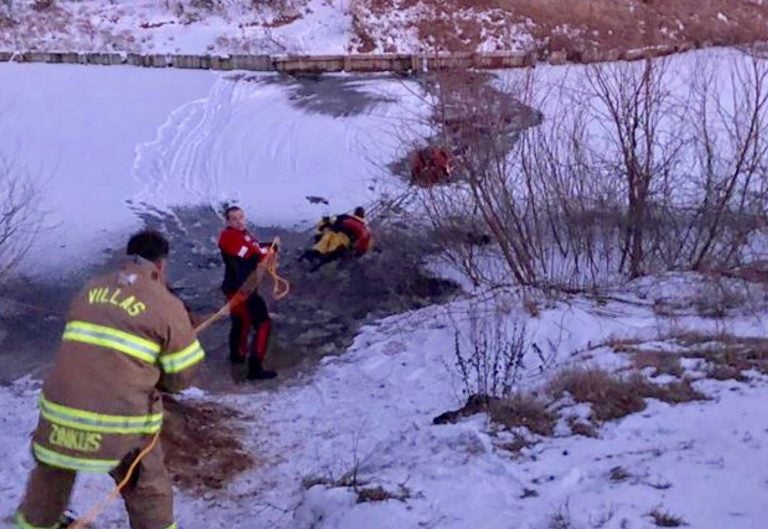 Firefighters in Cape May County rescued a boy who fell through the ice on a lake Saturday afternoon.
Officials say rescuers were dispatched to the Ponder Lodge Lake in the Villas section of Lower Township on a report of a child needing assistance shortly before 5:30 p.m.
The Villas Volunteers Fire Department chief arrived on the scene and found that the boy, whose age was not released, had fallen through the ice and ended up on an island in the middle of the lake, according to a news release.
Rescue swimmers donning water survival gear made their way out to the boy, placed him on a rescue board, and then all pulled were back to land, officials said.
The child was transferred to emergency medical technicians for further evaluation.
Officials want the public to know that "ice is not always as thick as it seems" and to "please use caution so you don't end up a victim."
Seaside Park Volunteer Fire Company No. 1 Past Chief Mike Tumolo has previously told WHYY that ice is deceiving since it might look and feel safe from the top.
But once you fall in, your life is immediately at risk, he stressed.
"The cold water will start shutting down your body in seconds using up your extra oxygen reserves that would normally give you the time to effectively rescue yourself," the chief said.