Financial Perspectives: Time to invest in yourself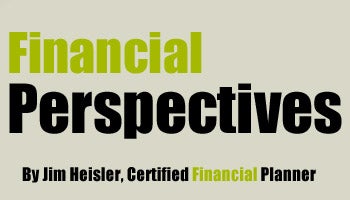 Clients often ask me how they can get more out of their investments to help them with the current financial challenges they face. Some have cut unnecessary expenses, but are still not able to save enough to cover their future liabilities, whether it is their children's college education or retirement.
The key to their future may not be how much they are able to save. Rather, it is in unlocking their human capital, which is the value of their own personal skills set. This is something that we all possess. Some of the value is based on innate talent and ability, and the rest is learned. In today's environment, many people have a second part- time job, but often these jobs do not pay well. You can choose to upgrade your skills for your primary position or continue to work in your primary job and develop your skills for your part-time pursuit.
So, how do you go about figuring out how to do this? You can consult a number of books that can help with this, as referenced in the sidebar on the left. I suggest putting pen to paper and making a detailed list of things you do well (or could do well with a little training). Even things you think may not be important may actually be. Then make a list of things you always thought about doing. Compare the two lists to see if there is some overlap.
Suggested reading
The Other 8 Hours: Maximize Your Free Time to Create New Wealth and Purpose by Robert Pagliarini
Take the Stairs: 7 Steps to Achieving True Success by Rory Vaden
Never Eat Alone: And Other Secrets to Success by Keith Ferrazzi
One Relationship at a Time by Keith Ferrazzi
Once you compile your final list, compare it to what you actually do for a living. If there is overlap, you may already be headed in the right direction – meaning you are already getting paid to do something you have an interest in.
For example, if you like working with numbers and you are working as a bookkeeper, this would make sense. If you really like being a bookkeeper, have you explored the possibility of becoming an accountant? Heading back to school to finish an accounting degree may seem daunting, but it will increase the value of your human capital and should significantly increase your potential lifetime earnings. If you are already working as an accountant, it could mean that you should find out how to pursue your CPA license or some other professional designation. The sooner you follow up on this, the better off you will be.
If you found that you like to decorate cakes, but in your part-time work you are waiting tables, why not find out if you can get a position as a cake decorator for a local bakery? Maybe you can enhance your skills by taking some courses in a community college culinary program. Many community colleges offer certificates in all types of practical job programs. Check them out.
Hopefully I have impressed upon you that the key to your future is in your own hands. You have to unlock your unique talents and abilities not just for your financial well-being, but to reach your full potential. Do not sit back and take the easy path and then twenty years from now gripe about how the right opportunities never came along. Get out there and make the opportunities happen.
Until next time!
The views expressed are not necessarily those of Cambridge and should not be construed as an offer to buy or sell any security.
Jim Heisler, CFP®, CDFA™, CASL™ Family Wealth Services, LLC 8725 Frankford Avenue Philadelphia, PA 19136 jim@familywealthservices.net 215-332-4968
Jim Heisler is a Certified Financial Planner with Family Wealth Services in Holmesburg. You can read all his Financial Perspective columns here.