Financial Perspectives: The Social Security well is running dry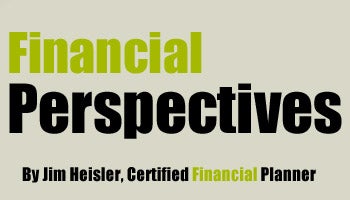 A report was released last week by the OASDI Trustees Report that showed that the Social Security trust fund would be exhausted by 2033, which is four years earlier than the original projections.
This news did not receive much attention with the primary elections being held last week. This is yet another wake-up call to all of us that we cannot continue to kick the Social Security and Medicare cans down the road any farther.
Failing to address these issues will make the eventual corrective action much more dramatic and painful. As the report outlines, failure to address the Social Security underfunding problem will result in automatic benefits cuts and possible permanent restructuring of the system as we know it today. Baby boomers will not experience benefits reductions, but the generations to follow probably will.
Few realize that Social Security and Medicare accounted for 36 percent of the country's total expenditures in fiscal year 2011. The problems plaguing Social Security are much easier to address than Medicare. So, why doesn't Congress take the necessary steps to sure up what is probably the second most important government program (behind Medicare)?
It is all about politics. Unfortunately our elected officials cannot find a way to hammer out a solution that is sorely needed. A multitude of solutions have been offered to address the problem and they all come with their pluses and negatives. Even President Barack Obama empowered two different bi-partisan commissions (one after his inauguration in 2009 and the other last year during the debt ceiling crisis) to address our long-term fiscal problems. Both commissions recommended substantive changes that would help to sure up Social Security as well as Medicare. The president opted to not follow the advice of both commissions. This is disturbing because the appearance is that he could have hurt himself politically by following the advice.
The problems we are facing now are only getting worse as the number retirees is growing significantly each year while at the same time the number of workers paying into the Social Security system falls. I do not know about you, but I am very concerned about the future we are creating for our children and grandchildren. If you think our taxes are high now, you do not want to think about what they would have to be in 2030 to cover the costs of our entitlement programs.
The other larger issue we have to deal with is that we will be headed down the same path as Europe soon if we do not address our budget deficits. Last week Spain saw its debt rating lowered again. Lower debt ratings means that it will cost them more in interest when they issue additional debt. If the banks and countries around the world that buy our debt suddenly stop, we will experience an economic crisis beyond what we dealt with in 2008.
Many do not think this will happen, but there is a real possibility that it could, especially given the inaction of our politicians.
The views expressed are not necessarily those of Cambridge and should not be construed as an offer to buy or sell any security.
Jim Heisler, CFP®, CDFA™, CASL™ Family Wealth Services, LLC 8725 Frankford Avenue Philadelphia, PA 19136 jim@familywealthservices.net 215-332-4968
Jim Heisler is a Certified Financial Planner with Family Wealth Services in Holmesburg. You can read all his Financial Perspective columns here.