Financial Perspectives: Financial planning for the women who do it all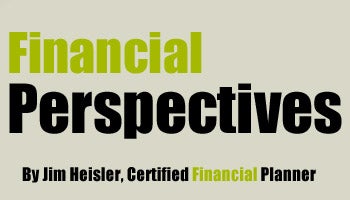 Last week I attended an exhibition of women owned businesses, sponsored by the Professional Women's Business Network.
There were more than 100 local businesses represented by 400 attendees. These ladies were from all walks of life – young, old, mothers and grandmothers – representing all types of businesses from accounting/finance, real estate and insurance to health care and food. and the list goes on.
What they all had in common is that they are led by women who balance multiple responsibilities. In addition to their businesses, these women also maintain responsibility for caring for aging parents, and some have young children at home. Many also have responsibility for the family finances.
A study conducted by Allianz in 2007, called "Women, Money & Power," showed women have taken on managing finances at a much greater level than ever before. This is important because the world of personal finance was and still is geared toward men. Women have in large part been ignored by the financial services community, even though they actually have more buying power.
This shift has occurred over the last 15 -20 years. Women are earning college degrees at a faster rate than men, they have closed the earnings gap significantly, and are becoming entrepreneurs at a higher rate than ever before.
The point of discussing all of this is that women, by virtue of all the responsibility they bear, have an important reason to make sure they have a solid financial plan in place. It is a known fact that women on average will live approximately seven years longer than men. Despite all the gains by certain groups of women in our country, women face a greater chance of living in poverty in old age. They also face a greater likelihood of running out of money. This is especially important to women who may have gotten divorced later in life after sacrificing their own careers for their husbands and families.
In some instances with married couples, the wives are not involved with the family finances. When the husband dies, the wife may not know where to begin to deal with her new financial reality. If this is how your parents are handling things, I would suggest that you try to discuss things with them now. Making sure that your mother maintains her own financial independence will give you both a sense of freedom. Otherwise, she may need to depend on you to get money out of the bank so she can get groceries.
Women have an urgent need to do financial planning, especially those who are single, divorced and/or widowed. Do them a favor and put them in touch with a qualified professional.
The views expressed are not necessarily those of Cambridge and should not be construed as an offer to buy or sell any security.
Jim Heisler, CFP®, CDFA™, CASL™ Family Wealth Services, LLC 8725 Frankford Avenue Philadelphia, PA 19136 jim@familywealthservices.net 215-332-4968
Jim Heisler is a Certified Financial Planner with Family Wealth Services in Holmesburg. You can read all his Financial Perspective columns here.