Financial Perspectives: A primer on Medicare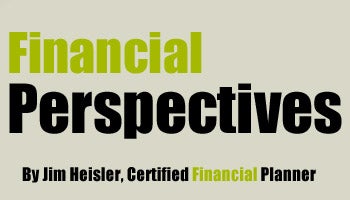 With so many baby boomers moving into retirement, this is a good time to get the conversation started around Medicare. Unfortunately, this area of retirement planning can be complex and results in a lot of confusion.
First, boomers who reach age 65 are required to sign up for Medicare unless they are covered by a qualified employer plan. If you do not sign up during the designated period, you may have to pay higher premiums for the remainder of your life. This is important to keep in mind, because many people may be delaying taking Social Security until 66, but they still may need to register for Medicare.
Second, Medicare is broken down into four key parts:
Part A provides coverage for hospitals.
Part B covers medically necessary care which includes doctors' costs, medical tests, treatments and other things not covered under Part A.
Part C is another name for Medicare Advantage plans. These plans are like HMOs for Medicare recipients. When enrolled in these plans the enrollees use the insurance services just like they are enrolled in an employer-sponsored plan.
Part D provides for prescription drug coverage. This part is required at 65 as well and failure to do so could result in permanently higher premiums, unless you are covered by an employer plan.
Medicare Advantage plans are attractive to active participants because some offer premium credits for health club memberships. The only word of caution is that they can become expensive because participants need to pay their Medicare Part B premiums in addition to the Part C premiums. Also, there are certain rules around pre-existing conditions and qualifications for Medigap coverage that could make opting for a Medigap policy a better option.
We touched on Medicare Advantage plans, but many retirees in Northeast Philadelphia are utilizing Medigap policies. These policies cover the gaps that exist in Medicare coverage such as coinsurance amounts for hospital care and treatment costs. Medigap policies do not cover prescription drug costs like some Advantage plans. The costs for this coverage can vary widely.
Finally, a lot of people mistakenly believe that Medicare will provide for nursing home care if they need it. Medicare will provide for only a very limited amount of care related to rehabilitation and it has to follow a hospitalization.
Medicare has some very helpful online tools to help people figure out what type of coverage is best for them. There are a number of links where you can check for various types of coverage as well as an enrollment form.
I hope this overview provides you with a head start on your planning. As always, you need to do thorough research and/or consult the services of a professional to assist with this, if you do not feel comfortable doing it yourself.
Good luck!
Jim Heisler is a Certified Financial Planner with Family Wealth Services in Holmesburg. You can read all his Financial Perspective columns here.
Registered Representative, Securities offered through Cambridge Investment Research, Inc., A Broker/Dealer, Member FINRA/SIPC and Investment Advisor Representative, Cambridge Investment Research Advisors, Inc. a Registered Investment Advisor. Family Wealth Services, LLC and Cambridge are not affiliated.
Jim Heisler, CFP®, CDFA™, CASL™ Family Wealth Services, LLC is located at 8275 Frankford Ave. (215-332-4968)
The views expressed are not necessarily those of Cambridge and should not be construed as an offer to buy or sell any security. These situations are hypothetical in nature and do not represent a specific client.