Feds: Philadelphia attorney helped immigrants fake stories to apply for green cards
Andrea W. Clarke faces six counts of fraud as well as charges of making false statements to help immigrants use fake stories to apply for green cards.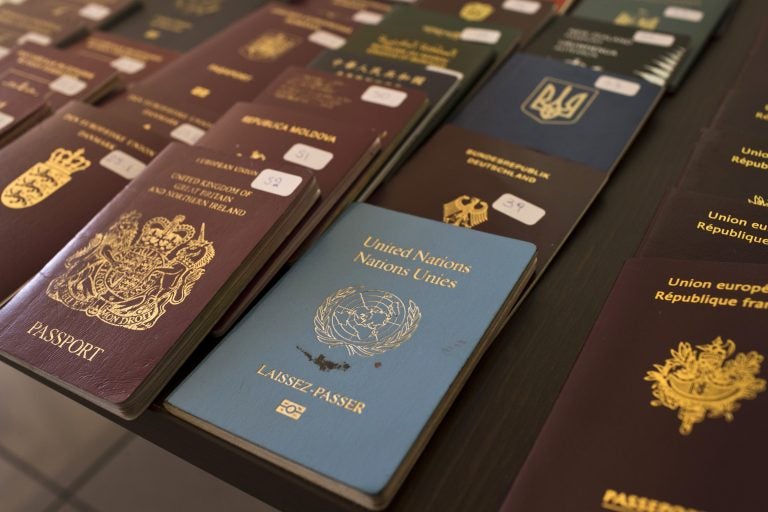 Federal authorities have charged a Philadelphia-based immigration attorney with fraud after a sting operation uncovered evidence that she falsified paperwork to make it easier for clients in the country illegally to obtain green cards.
Andrea W. Clarke, 57, faces six counts of fraud as well as charges of making false statements, according to a federal indictment filed in February. The alleged scheme turns on a counterintuitive quirk of U.S. immigration law — that it can be more advantageous to enter the U.S. on a fake passport and come clean later, than to admit to slipping in surreptitiously.
Prosecutors say Clarke helped three clients concoct stories about entering the U.S. using an alias or a fraudulent passport — even though two had crossed the U.S. border illegally and the third had crossed on a different fake passport. The attorney then helped the trio apply for waivers admitting to the invented crimes, but moving forward with their respective immigration cases from inside the United States.
At least one client received a green card.
William Stock, the former president of the American Immigration Lawyers Association, explained that U.S. immigration law carries stiffer punishment for illegal border crossings than faked paperwork — and the penalties can follow applicants for years.
For example, if an undocumented immigrant marries a U.S. citizen, and then tries to apply for a green card, crossing the border illegally is "the one thing that can't be forgiven and allow you to process your green card in the U.S.," he said. Applicants must leave, and, because they arrived unofficially, they face a 10-year bar on returning to the U.S.
Undercover Department of Homeland Security officers gathered further evidence during a sting operation in 2014, when Clarke allegedly helped prepare fraudulent paperwork for two people she believed to be a Jamaican national and his U.S. citizen wife.
The charges against Clarke carry a maximum sentence of 65 years in prison and a $1,750,000 fine. She and her defense attorney have not yet responded to requests for comment.
A Linkedin profile indicates that she began practicing law in 1986 and runs offices in Philadelphia and Brooklyn.
Immigration fraud is a federal offense. Immigrants who commit fraud can be barred from later receiving legal status in the U.S. or even lose citizenship. The Trump administration has focused on these cases, hiring investigators to look into fraud committed by naturalized citizens. The president himself has railed against "fraudulent or meritless" claims to gain asylum in the U.S.
"That applies to lawyers" as well, said Clare Putnam Pozos, senior adviser in the U.S. attorney's office for the Eastern District of Pennsylvania, which charged the case. "[Attorneys] take an oath to uphold the rule of law, and that includes laws you may not like."
Instances of alleged immigration fraud by licensed, legal professionals are rare, said Stock. In the last five years, 16 people have been charged with visa fraud in the Eastern District of Pennsylvania. Two, including Clarke, were attorneys. In fiscal year 2018, the U.S. Citizenship and Immigration Services  USCIS approved more than six million visa applications and other petitions.
WHYY is your source for fact-based, in-depth journalism and information. As a nonprofit organization, we rely on financial support from readers like you. Please give today.