February 5: Accidental Open Streets | PA cities' high lead counts | Pearl Properties building 14-story by-right tower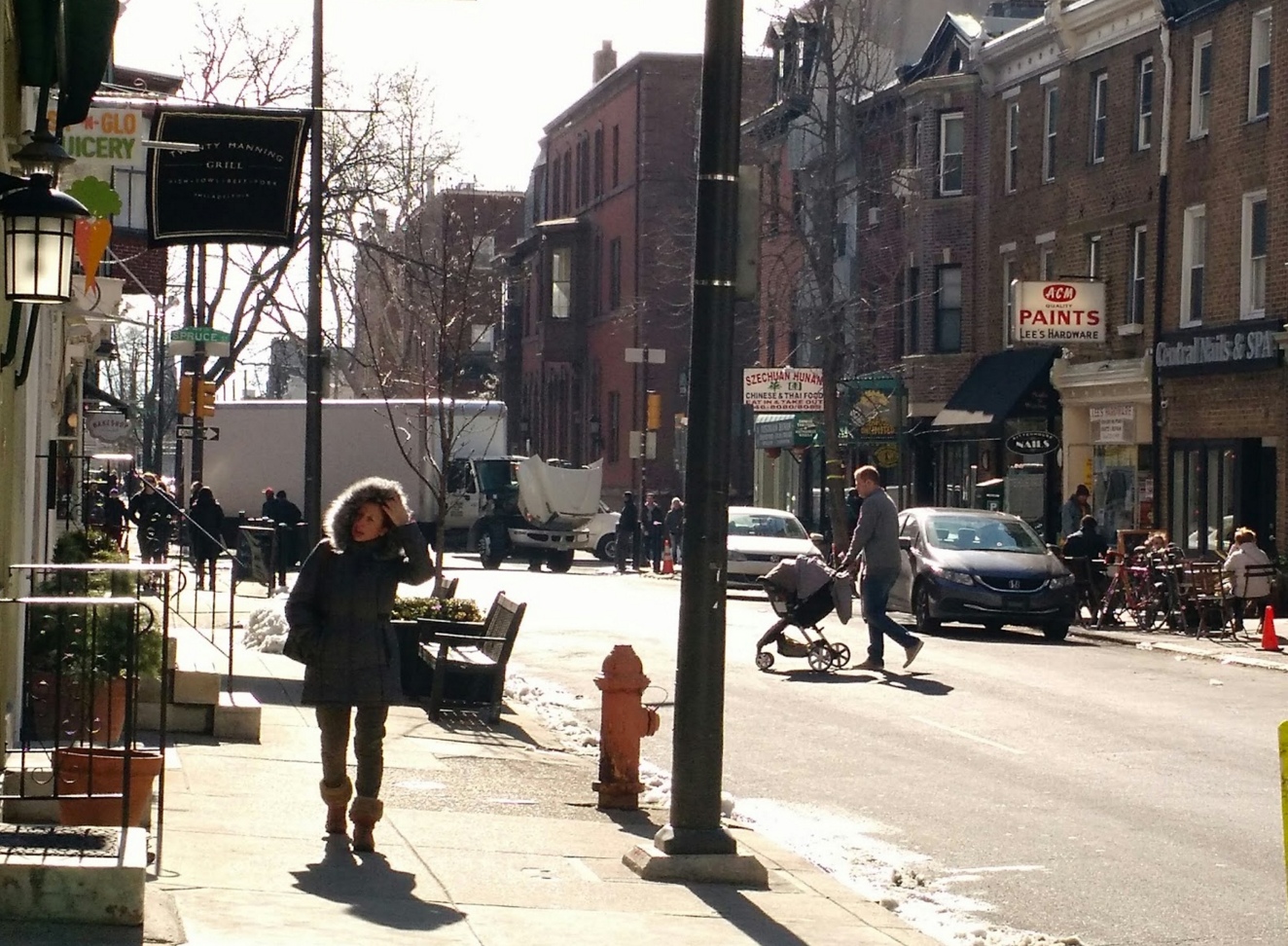 Jonas Maciūnas and Victoria Harris-Maciūnas have a fun blog post up about an accidental Open Streets day that happened over the weekend, when a truck broke down at 20th and Spruce and blocked all northbound traffic on retail-heavy 20th Street for most of the day. Planners by trade, the couple took the opportunity to record some video interviews with 20th Street merchants about the impact on their businesses. Spoiler alert: none of them noticed a dip in sales, and all were supportive of an Open Streets program.*
Inga Saffron says The Beacon, a new 14-story apartment tower Pearl Properties is building at 16th and Walnut, is a model of how the new zoning code is supposed to work. The zoning code allows a project of this size to be built by-right, which Saffron argues is appropriate for this location, and because Pearl kept their design within the zoning envelope, they were able to avoid a fight with neighbors and begin construction in under a year.
Councilwoman Helen Gym introduced a non-binding resolution asking federal housing agencies to change their policy on selling delinquent mortgages, reports Martin Martinez. Oftentimes delinquent mortgages are sold to banks, who notoriously do a terrible job of maintaining foreclosed properties, contributing to neighborhood blight. The resolution is part of a coordinated national effort by Local Progress, where Gym is a board member.
Jeff Inglis at Streetsblog does a close-up on the $1.7 billion plan for the Mon-Fayette Expressway expansion in the Pittsburgh suburbs, and what makes it such a boondoogle. With PennDOT projecting a $6 billion shortfall in transportation revenue, and a daunting backlog of maintenance projects, is it time to reconsider some of these big road expansion projects?
Sarah Frostenson says 18 Pennsylvania cities have higher lead exposure levels than Flint, Michigan, whose water crisis has made national headlines recently. The article has come under some criticism for painting a misleading picture by conflating lead contamination of drinking water with the lead paint and soil issues more specific to Pennsylvania's cities. Although making this distinction only really changes the picture of who is facing the brunt of the lead contamination problem, rather than diminishing its urgency. Kevin Drum's 2013 piece for Mother Jones on the strong connection between lead exposure and violent crime remains the best popular introduction to the lead problem.
Michael Bixler talks with preservation activist Faye Anderson about the effort to landmark Malcolm X's former home and "the precarious nature of protecting Philadelphia's built African-American heritage."
*Disclosure: Jon Geeting co-founded Open Streets PHL last fall.