February 27: Queen Lane moving forward | 4 school buyers | Building big at 30th Street | King of Jeans replacement | Night Owl origins | OLIN to design Southwark schoolyard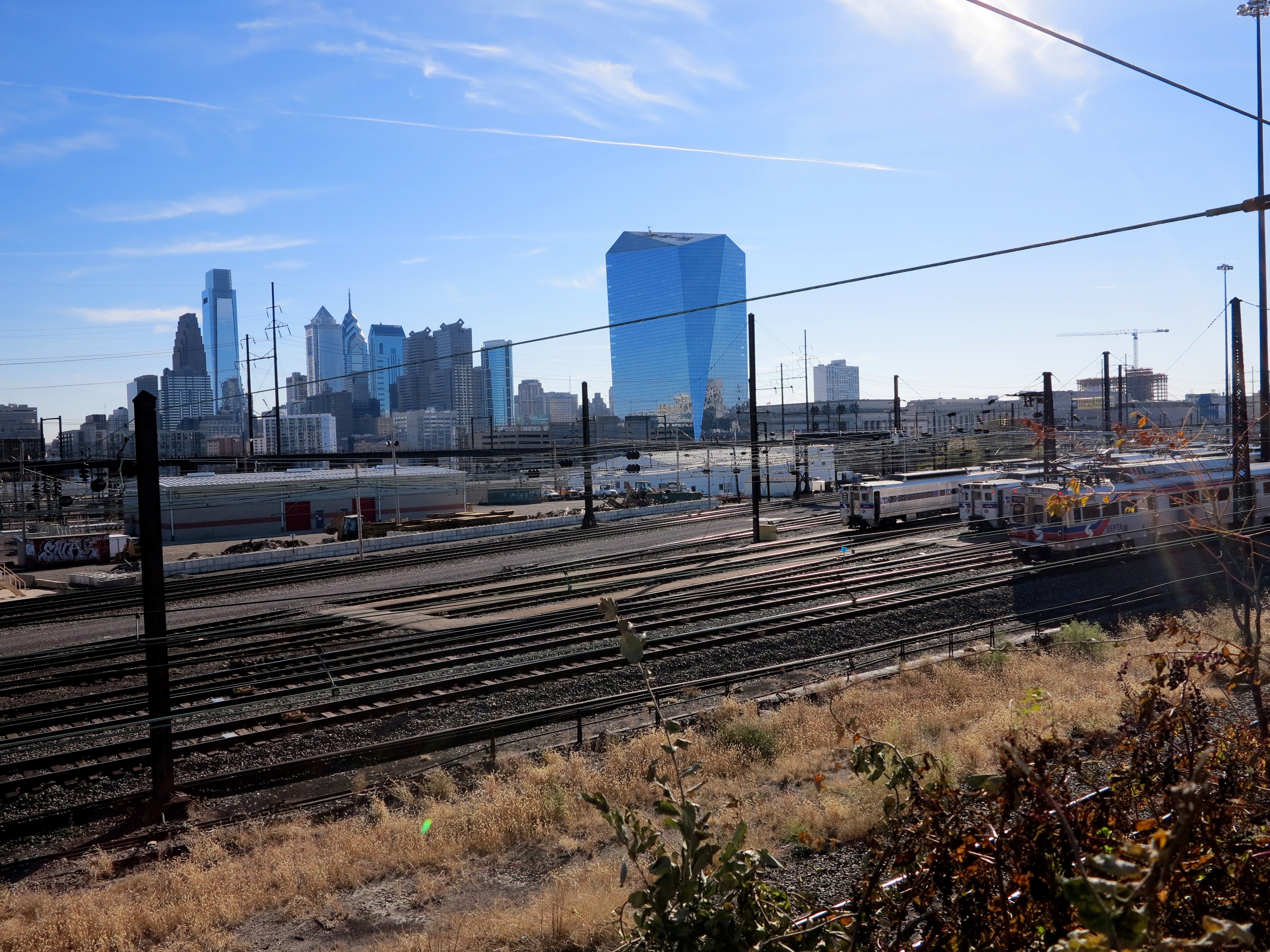 Good morning Streeters. Here's what you need to know today:
After a long impasse the Philadelphia Housing Authority will proceed with demolition of the Queen Lane housing tower, which stands on the site of potters field dating from the late 18th century. The Inquirer reports that PHA will proceed with its plans to build 55 low-rise units, oriented away from the potter's field's historical location on Queen Lane, and should any human remains be discovered during the process PHA agrees to take "special measures" to honor them including reinterrment. No remains were found during extensive archaeological test digs.
Deals are nigh for the sale of four schools and the School District has identified the buyers, the Daily News reports. Drexel University Development is buying the huge University City High School/Drew Elementary/Walnut Center superblock. Its plans for the site include moving the overcrowded Samuel Powel School (K-4) to the site, and possibly adding a middle school. Drexel also intends to build residential (not dorm), toward Powelton and Lancaster avenues, and a larger lab/office building toward Market. Orens Brothers Real Estate is purchasing Alexander Wilson Elementary for a mixed retail/residential use. Mastery Charter is buying Anna Shaw Middle School and Maritime Academy Charter School is buying Stephen Douglas High School.
Amtrak, Brandywine, Drexel and other partners are digging into plans to build a new neighborhood over the rail yards at 30th Street Station. Within weeks, PhillyDeals reports, Amtrak expects to have picked a winning bid for planning the area around 30th Street, which will be the roadmap for commercial development and increased connectivity in the area.
Passyunk Avenue's King of Jeans building will be replaced with a 5-story mixed use building. Passyunk Post reports that the Zoning Board of Adjustment granted developer Andy Kaplan zoning permission to go ahead with the project, reconsidering its earlier decision. The proposed building will have retail on the first floor, office space on the second, and the remaining floors will have 12 apartments. But what of the sign??
Why did SEPTA start running Night Owl buses back in the 1990s? City Paper looks back and finds that money wasn't the only motivation.
Thanks to a Community Design Collaborative grant OLIN will create a master plan to transform the Southwark School's schoolyard into a green playspace with stormwater management features, Passyunk Post reports "This is an important area that is used for morning line-up, recess, and assorted school events," said Principal Andrew Lukov "My goal is to create a unique playground, athletic area, and green oasis for our students and community."
The Buzz is Eyes on the Street's morning news digest. Have a tip? Send it along.
Follow us on Twitter @EOTSPhilly | Like us on Facebook | Share your Philly photos in our Flickr Group