Family, police search for attack suspect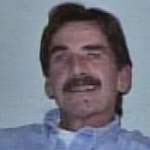 Mark Wallace's family has been on the hunt for his attacker since he was assaulted more than a week ago.
Wallace was beaten April 8 as he walked near Knights and Fairdale roads around 7:30 p.m. He was transferred to Jefferson Hospital five days later, and has been in a coma since then, even after a blood transfusion.
Wallace's sister, Nancy Kolenkiewicz told NBC the family doesn't expect Wallace will survive, given all the swelling in his brain. Kolenkiewicz wants answers from the police, who've yet to make an arrest.
Police officers said they are still investigating. NBC10 has video below: