Eyes on the Street exclusive: On Beyond I-95, or nothing lasts forever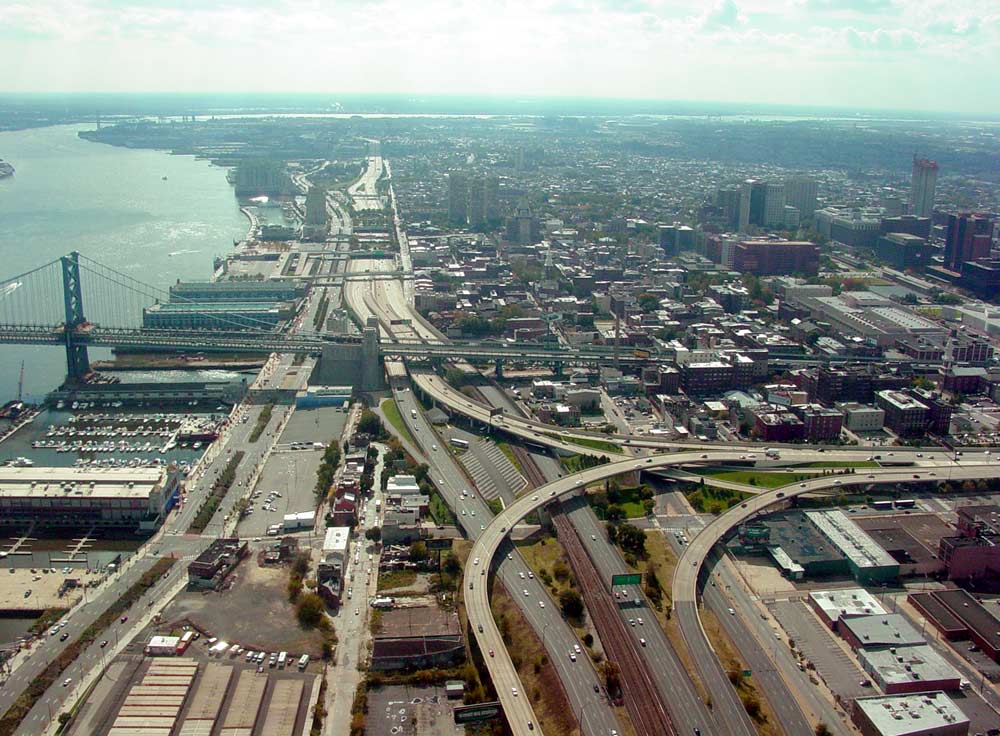 The panel at Thursday night's forum on urban highway removal may have been preaching to the converted, but the fact that Philadelphia is starting to have a public conversation about altering a portion of I-95 is a step in the right direction.
We're bringing up highway removal again because I-95, our very own waterfront highway, will need to be rebuilt due to "structural obsolescence" over the coming decades. But what if the portion of I-95 between the Benjamin Franklin and Walt Whitman bridges was not rebuilt? Could we cap part of it? Shrink it? Erase it? Right now those alternatives are not on the table with PennDOT and the Nutter Administration sees them as a nonstarter. Still the question remains: Why would we recreate mid-20th century infrastructure to serve 21st century Philadelphia?
To help contextualize the conversation in Philly, Diana Lind from Next American City invited planners and highway removal experts from Minneapolis, Providence, and New York to share their experiences with an eye toward the challenges and opportunities presented by Philly's stretch of I-95. Andrew Stober from the Mayor's Office of Transportation and Utilities was a late addition to the program, and the forum was more interesting with his participation. [Head over to Next American City for video of the event.]