Dog days in Manayunk, Philly Folk Fest online, and Rock and Ride in this week's 'Things to Do'
Music is at the forefront in this week's events in Delaware, Philly and N.J.
Listen
5:08
The delta variant and an uptick in COVID-19 cases in the area mean that many events are requesting proof of vaccination and returning to mask mandates. Make sure to check with venues beforehand and to keep up with changing coronavirus protocols.
Haddon Ave. in Collingswood will transform into an arts gallery and exhibit this weekend as artists from a multitude of disciplines descend on the town for the Crafts and Fine Arts festival. This is both a juried art show and a street festival with food purveyors, family-friendly activities, live music, and an art giveaway. On Saturday night, the festival hosts a Market Night from 5 p.m. – 9 p.m. and a curated quilt exhibition is on display at the nearby Perkins Center for the Arts.
Ardmore Music Hall, in conjunction with Narberth Ambulance and Suburban Square, is putting on a block party, music festival, and bike race to benefit the ambulance service and children's medical causes. Performers on two stages include local faves Nik Greeley and the Operators, Mutlu, Laura Lizcano, MONDO COZMO, George Porter Jr. and the Runnin' Pardners, and more. Registration for the Main Line Bike Race is open through Friday, Aug. 20 at 8 p.m. in 11 different adult and child categories.
What: In-person music festival and bike race
When: noon – 8 p.m.
How much: Free
Organizers behind the largest music festival in the Northeast consider this year's festival to be the 59½th annual, after plans to host an in-person event were scrapped. This is the second year COVID concerns have moved the festival online. Fortunately, iconic vocalist Bettye Lavette remains on the live performance schedule, along with Dustbowl Revival, Peggy Seeger, Jonathan Byrd and the Pickup Cowboys, Susan Werner, and more. Public and private digital 'campsites' are available for purchase and can be joined by up to 100 people.
What: Virtual music festival
Where: Online via the official website
When: Saturday, Aug. 21; Sunday, Aug. 22
How much: $65
Dogs are getting their day in Manayunk this weekend. Bailey or Bella — the two most popular names for male and female dogs, according to pet insurers — can enjoy being immortalized by a pet caricaturist, or being analyzed by a pet clairvoyant. They can also enjoy an array of pet treats, like doggie ice cream, and cool off in a doggie pool. Their owners can enjoy 'Yappy Hour' drink specials from the area's restaurants, and for those who have yet to connect with a four-legged companion, pet adoption is available on-site.
What: In-person pet festival
Where: Main St. Manayunk
When: Saturday, Aug. 21, 11 a.m. – 4 p.m.
How much: Free
Mural Arts Philadelphia is hosting a dance and painting day designed to inspire self-care during the pandemic. A new mural is being created to celebrate salsa dancing initiated by dancer/instructor Andres Giraldo. Muralists Donna G. Kroh and Nathaniel Lee are part of the project as well. Attendees will be encouraged to contribute to the mural while participating in salsa dance lessons on-site.
What: In-person dance/painting event
Where: 1409 N. Howard St. (between Master and Jefferson St.)
When: Sunday, Aug. 2, 2 p.m. – 6 p.m.
How much: Free
Throw in a little Shakespeare, a little creativity, circus arts, cosplay, and an immersive production, and you have some idea of what to expect from the Cirque de Nuit's latest performance. Formed by Kaitlin Chin in 2016, the eclectic performing arts troupe is based in both NYC and Philadelphia, and says their mission is to "craft experiences that invite guests to play, explore, engage, and examine."
What: Immersive performance
Where: Glen Foerd, 5001 Grant Ave.
When: Sunday, Aug. 22, 3 p.m.
How much: $2 – $15, proof of vaccination required, limited tix are available at the door. The show is open to all ages, but has mature themes. Attendees 18 and under must be accompanied by an adult guardian. The show is mostly outdoors, but masks are encouraged for the indoor portion.
Theater in the X's mission is to make professional theater performances available to those with less access, and in their own neighborhoods. Their latest production, written by Dwayne Alistair Thomas and directed by Katrina Snobe, "The West Philly Meeting," came out of conversations about the 1985 MOVE bombing and the police response to last year's racial uprising. Masks encouraged.
One of the best-selling bands of all-time, Kiss is still touring and still spending thousands of dollars on stage makeup. The iconic group will be dropping into the Mark G. Etess Arena at the Hard Rock Hotel in Atlantic City on what they say is their last tour. Their two-part A&E documentary, "Biography: KISStory," was released in June, though original members Peter Criss and Ace Frehley, who both left the band, 'declined' to participate. Kiss co-founders Gene Simmons, 71, and Pete Stanley, 68, are rockin' on, at least through the end of the tour.
The local (to Delaware) six-man funk outlet is performing at The Queen in Delaware this weekend, and they warn you in advance — you'll have to dance during their show.
Wilco, the Chicago-based alternative band that is a "Tiny Desk" fave is coming to Philly, along with Washington-based riot grrrl band Sleater-Kinney and Chicago's own NNAMDÏ  to perform at the Mann this weekend. Wilco's latest release is 2019's "Ode to Joy," Sleater-Kinney's "Path of Wellness" was released in June, and NNAMDÏ's latest "Krazy Karl" came out in 2020, the last of three albums he released last year. Wilco is allowing fans to request and dedicate songs they may perform at the show via their website, here. Proof of vaccination or a negative COVID test is required for attendance.
What: In-person concert
Where: The Mann Center, 5200 Parkside 
When: Sunday, Aug. 22, 7 p.m.
How much: $33 – $88
The Main Line Today publication is behind Main Line Restaurant Week, the latest suburban iteration of the popular discounted dining promotion. The 40 participating restaurants, drawn from those offering diverse cuisines in the area, will offer a prix fixe, three-course lunch for $24.95 and a prix fixe, three-course dinner for $36.95. You can search the participating restaurants by cuisine, reservations are recommended, and all locally-mandated COVID protocols will be observed.
What: Dining promotion
Where: Various venues
When: Monday, Aug. 23 – Sunday, Sept. 5
How much: Various prices
Keep checking with "Things To Do" as we continue to provide our picks for entertainment during the industry's COVID-19 recovery. Please consult our coronavirus updates to keep up with the latest information regionally.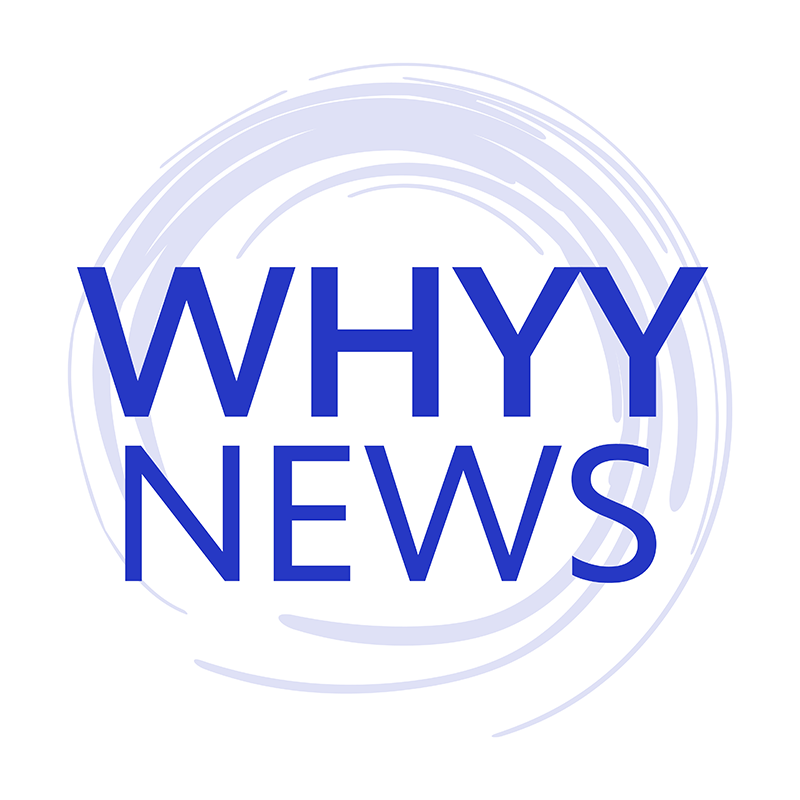 Get daily updates from WHYY News!
WHYY is your source for fact-based, in-depth journalism and information. As a nonprofit organization, we rely on financial support from readers like you. Please give today.