Diary of a Philadelphia punk rock preservationist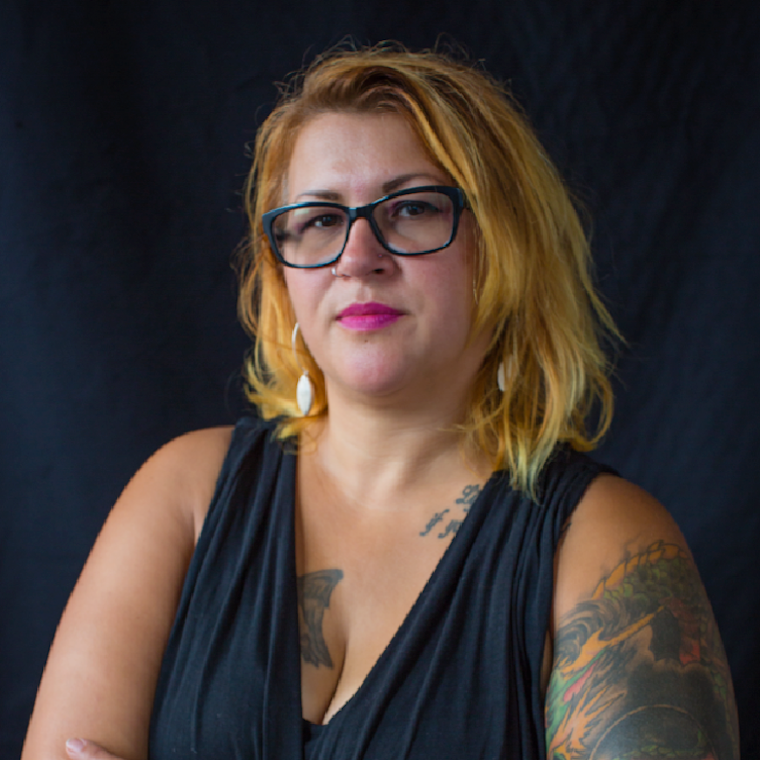 By Venise Whitaker
Generation X was described as the latchkey kids. We were the unfocused youth, the children of divorce. My two homes were both in Philly: my grandparents' house in Flatiron and my mother's place in Frankford. We lived in a three-story wood-framed house from 1720 and struggled to keep the lights on. We ate mostly rice and liver.
Frankford was segregated by race, and most days when I left my street I had to fight my way through the neighborhood. Violence was a norm. Connecting with other kids was rare until I crossed the city to find South Street at the age of 14. It was the late 1980s and early '90s. There, amidst the gritty blocks of punk shops and record stores, I found my people. We rebelled through our music, clothes, hair, attitude, and sexuality. We were against racism, sexism, segregation, and we were politically involved in our city and nation. Our music had specific messages to rise up.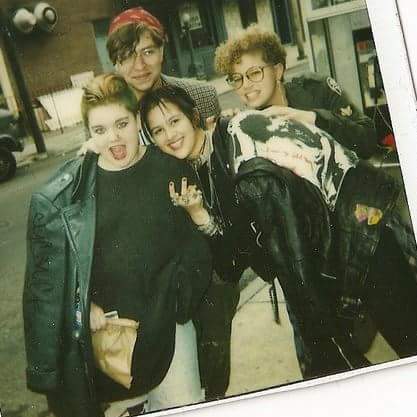 There were underground clubs, squats, and house parties from Port Richmond to West Philly. We rode SEPTA or walked, traveling in packs. People called us freaks. There was always the fear of getting jumped. Trash, poverty, and crime surrounded us. Despite all that, we loved our city.
My first political action was becoming a S.H.A.R.P. (skinheads against racial prejudice) we patrolled punk shows for white power and Nazi skinheads who enjoyed stabbing anyone of color with screwdrivers. As I aged out of the punk community, I ventured to 13th Street for the best underground parties that lasted till dawn, but it was also the area where many friends of mine were experiencing gay bashing. I then joined ACT-UP an underground radical movement for gay rights. I protested and studied social movements by day. Nights were spent dancing in the dark clubs of the Gayborhood.
As with many Gen X-ers, the late '90s and early 2000s for me marked a cold transition into the harsh realities of late capitalism. I worked my way through school and began piecing together a vision for a career. I had a baby boy and became Mrs. Whitaker. Empty storefronts were taking over my beloved South Street, and the universities were swallowing West Philly. We settled down in Fishtown, and I graduated with a master's degree in counseling. Years passed and the reality of life as a nonprofit counselor hung over me. Colleagues told me that I couldn't change the oppression of my clients; I felt uninspired and burnt out. The suburbs began to appeal to me.
Then I was asked to help my neighbors preserve a church that my grandparents had attended, and happened to sit on the corner of the street where I lived. That special Polish church had been damaged by years of lies and greed. The activist in me shot up like a fever. I spent my days working in the child welfare system and bartending, but my nights were the most exciting. That's when I spent time learning about historic preservation. A handful of passionate neighbors and parishioners and I created a family.
My spirit was ignited. I felt invincible and confident about our mission. My networking skills brought on volunteers and investors for our cause, but there were conflicts, too.
I felt like I needed to expand my horizon past my Fishtown streets. That is when I saw the link to the Citizen Planning Institute online. I knew nothing of the CPI program but saw the words "empowerment" and "community," and I knew this was my next step. In the fall of 2016, I entered a room of neighborhood activists. My vocabulary grew from land to parcel, home to residentially zoned area, streets to walkability, litter to beautification, church to re-use, and neighbors to community. I began to see my neighborhood in a new light. I noticed the placement of old storefronts, commercial and industrial properties, civic institutions, and residential areas.
I graduated from CPI in January of 2017 and entered the new year as a full-fledged civic activist. Neighborhood zoning meetings took over my evenings. I helped save a neighborhood church and preserve a beloved green space. The historic Palmer Cemetery opened its gates to me as a volunteer. I was asked to join the District 5 office under City Council President Darrell Clarke as a constituent service representative.
CPI gave me a tool kit to fight for my community. It also provided me with the education I needed to know when to walk away. Eventually, I had to give up working to preserve the church on my block, the one that initiated me into the world of neighborhood activism. It was heartbreaking, but I learned that some battles can't be won, and that to move forward, you have to listen to those who oppose you.
CPI put me on a new path, in my career and in my life. It also gave me the confidence to submit my petition to run as a committee person in my ward. I am the sole woman running against three men. What I hope voters see is a person who loves her community and knows how to fight for it. Like David Bowie sang, we can be heroes. All of us.
—
Learn more about Citizens Planning Institute at www.CitizensPlanningInstitute.org. The deadline to apply for the next CPI class is March 21.
WHYY is your source for fact-based, in-depth journalism and information. As a nonprofit organization, we rely on financial support from readers like you. Please give today.