Democrat Elizabeth Maher Muoio named as new Assemblywoman in NJ's 15th District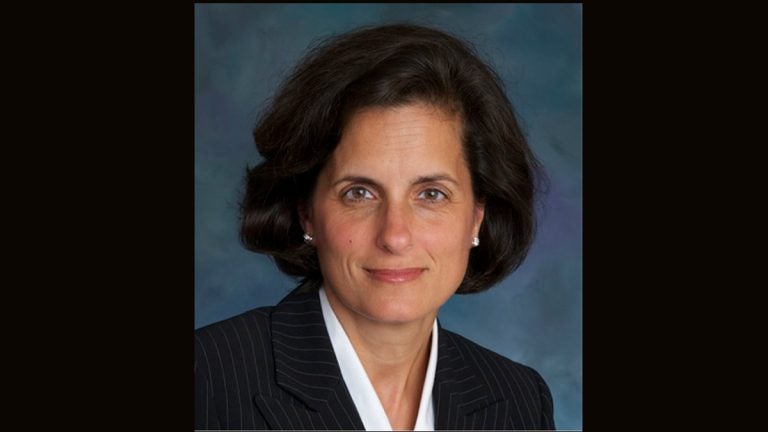 On Saturday, Democratic committee members from Mercer and Hunterdon counties elected Elizabeth Maher Muoio the new state Assembly member from the 15th District.
Muoio, who serves as the chair of the Mercer County Democratic Committee, said afterward that she'll be sworn in on Thursday (Feb. 5). The next step will be talking to Assembly Speaker Vincent Prieto (D-Hudson) about her committee assignments.
She said she would like to be on the Budget Committee, but acknowledges that she may not get one of the highly sought-after spots. Barring that, she would like to be on the Education or Environment and Solid Waste committees.
The specific tasks in front of her will vary according to what committee assignments she gets, Muoio said. Working out a new state budget after Gov. Chris Christie's budget address at the end of February will certainly be one of them. So will working out snags with the state's pension and transportation trust funds.
"That affects taxes at the local level and the county level," Muoio said. "It affects what we can do in the district."
Whatever tasks await her, the Democratic committee members on Saturday made it clear that she has their faith and support.
Muoio is stepping in to replace Bonnie Watson Coleman, who began serving her first term in the U.S. Congress this month. Muoio will serve until the end of this year, and must run for re-election in November if she wishes to serve beyond that.
Though other Democrats from the district had expressed an interest in the seat, Muoio was the only one nominated on Saturday during the meeting at Mercer Oaks country club.
Mercer County Freeholder Sam Frisby — her main competitor until he dropped out late last month — was in the front row on Saturday, joining in the standing ovation she received after her appointment was official.
Frisby said afterward that he was motivated to drop out in part because he recently signed on for a Master's degree program, which will require him to be out of the district for extended periods. But he also dropped out for the good of the party. "I didn't want to create division," Frisby said. "I wanted to be a party builder."
The Mercer and Hunterdon county municipalities in the 15th District include about 240 committee members. On Saturday morning, about 150 of them showed up. A number of attendees said they were pleased with the turnout, in light of the meeting's delayed start because of snow, and took it as a sign of support for Muoio.
Among those there to show support was Watson Coleman. "You are getting ready to select a phenomenal woman," Watson Coleman told the gathering.
__________________________________________
This post is part of our South Jersey Politics Blog