Delawareans denounce Trump proposal to end Clean Power Plan
The only public hearing scheduled by the EPA to discuss the decision to end the Clean Power Plan was held in West Virginia, so Delaware leaders held their own hearing.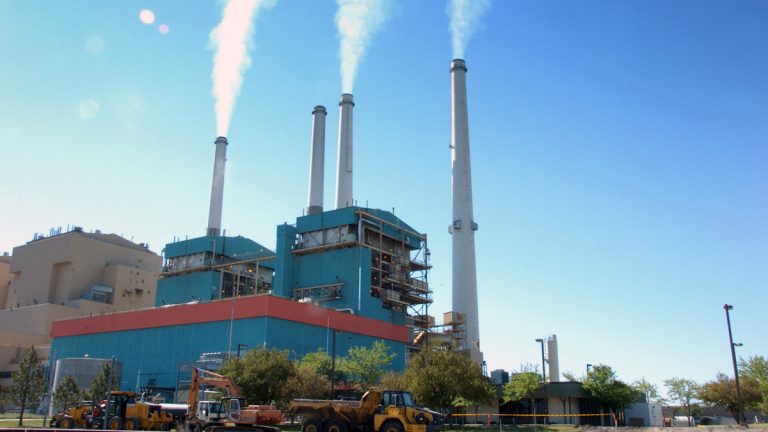 In October, the Trump administration announced that it would end the Clean Power Plan, an Obama-era policy aimed at reducing carbon dioxide emissions from power plants by more than 30 percent by 2030. The CPP left it up to individual states to figure out how to reduce emissions in order to meet that goal.
After the October announcement that the Trump EPA would end the CPP, only one public hearing was held in the heart of coal country in West Virginia. Delaware leaders weren't happy with the decision to end CPP or the lack of broader public hearings to get input from residents in the First State.
"Because EPA has refused to provide a reasonable venue for Delawareans and others along the East coast to voice their opinions on the proposed CPP repeal, DNREC has chosen to conduct a listening session to enable that opportunity," said Shawn Garvin, Secretary of the Department of Natural Resources and Environmental Control.
Dubbed a "listening session," the state took public comment from residents, environmental advocates and even Governor John Carney during a hearing Monday morning at the Wilmington Riverfront.
Carney pointed to the state's cooperative effort with other nearby states as part of the Regional Greenhouse Gas Initiative as evidence that programs like the CPP are effective. "Since RGGI began emissions across the region have gone down by over 40 percent," Carney said. "With the recently announced program improvements, we expect more reductions in our power sector as the state continues to invest in clean energy."
Last week, Delaware threatened to sue the U.S. Environmental Protection Agency for allegedly failing to protect its residents from poor air quality, unless it takes action.
The Department of Natural Resources and Environmental Control contends the agency has not required certain power plants in mid-and-western Pennsylvania and West Virginia to reduce air pollution that travels to Delaware and affects air quality. More than 90 percent of the ozone in Delaware originates from emissions in upwind states, according to the state.
U.S. Sen. Tom Carper, D-Delaware, said Delaware is especially at risk from power plant emissions that drift into the state. "There's a lot of bad stuff that goes up in the air to the west of us, using big tall smoke stacks to put it up way high in the air so it will get out of their state and come to our state," Carper said. "We are at the end of America's tailpipe. Delaware, New Jersey, New York, other states to the north of us. It's not fair."
Delaware state Rep. John Kowalko, D-Newark South, compared the health impact of power plant pollution to the effect of asbestos. While working at the Philadelphia Navy Yard decades ago Kowalko contracted asbestosis, a long term inflammation and scarring of the lungs due to asbestos which has since been strictly regulated. He vowed to fight any effort that would allow damaging pollution to continue to harm Delawareans. "I will not stand by silently and allow such an obvious assault on the future well-being of mankind and Delawareans as posed by the dismantling of the Clean Power Plan and the weakening of the EPA."
Former DNREC secretary and now president of the National Wildlife Fund Colin O'Mara said other listening sessions are now being planned in Pennsylvania, Maryland and elsewhere. "I can't be more proud that the first citizen's hearing in this country on the clean power plan is right here in Delaware," O'Mara said. "It is simply shameful that the only public hearing that was held was in West Virginia."
WHYY is your source for fact-based, in-depth journalism and information. As a nonprofit organization, we rely on financial support from readers like you. Please give today.